Gramercy Directors Reveal Personal Connections To The Mental Health Film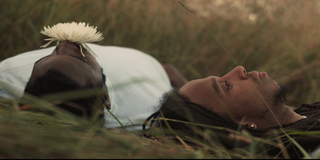 With everything going on in the world right now, there's been an emphasis on understanding and caring for mental health. Gramercy, a live-action short film from Jamil McGinnis and Pat Heywood, follows a young Black man struggling with depression. Understanding that mental health issues are not widely discussed or acknowledged in the Black community, the co-directors have revealed their personal connections to the film.
Pat Heywood and Jamil McGinnis have made four short films together, including Gramercy, and the two have developed a friendship in addition to their positive working relationship. I spoke with the two of them about the making of Gramercy, and they explained how the idea and topic came to them. McGinnis explained:
There is no denying that this film is important to the cast and directors. Gramercy includes uncomfortable conversations between friends, and the filmmakers bring the audience right into those conversations. Expanding upon the idea of how to approach the subject visually, Pat Heywood added the following:
Having experienced some degree of depression and mental health issues themselves, Jamil McGinnis and Pat Heywood were able to tell a really beautiful story with Gramercy. The title itself comes from the town in New Jersey where the film is based, but on a deeper level, it ties back to mental health. Pat Heywood said:
That's certainly something to think about. One of the best parts of cinema is its ability to convey an emotion that everyone watching can relate to without having to strictly identify it. The audience can simply experience. This is something the directors of Gramercy have accomplished. Speaking on his take of the title, along with what he hopes audiences take away, Jamil McGinnis said this:
The live-action short Gramercy can be viewed as part of 7 Shorts: Evidence of Things Unseen (Black Perspectives), a series in the 56th Chicago International Film Festival. For more options with Black leads, check out these suggestions.
Your Daily Blend of Entertainment News
Obsessed with Hamilton and most things Disney. Gets too attached to TV show characters. Loves a good thriller, but will only tolerate so much blood.