What Is This Week's HBO Saturday Night Movie - October 31, 2020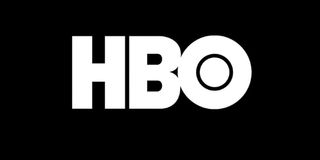 For about as long as anyone can remember, HBO has premiered a new movie every Saturday night. These are typically movies that have been released within the last year and are making their premium cable review. So what's coming to HBO this Saturday night?
This week, the HBO movie is the 2019 horror remake Black Christmas, which is very fitting considering Saturday is Halloween night.
If you're interested in checking out Black Christmas on HBO this Saturday night, you are probably wondering what it's about and if it's worth checking out while you await all those trick or treaters. That being said, here's some information on Sophia Takal's 2019 slasher film before it premieres on HBO.
What Is Black Christmas About?
Based on A. Roy Moore's 1974 slasher film of the same name, Black Christmas, which was produced by Blumhouse Productions, follows a group of sorority sisters, led by Riley Stone (Iomgen Poots), at Hawthorne College who find themselves being preyed upon by a mysterious cloaked figured known as the Christmas killer. Instead of becoming damsels in distress, the college students work together to fight off the menacing threat and get to the bottom of the mystery surrounding the demented killer and their motivations.
Is Black Christmas Worth Checking Out?
With so many movie options (not to mention Saturday is Halloween night), you may be asking yourself, "Is Black Christmas worth checking out?" And while the answer to that question differs from person to person, here is what CinemaBlend's Sarah El-Mahmoud had to say about the slasher remake in a December 2019 review:
In the CinemaBlend review, Black Christmas got some points for the performance of Imogen Poots as heroine Riley Stone. Throughout the film, the rape victim transforms herself into a strong and fearless leader of the group of sorority sisters fighting off the Christmas killer. However, the unpolished script and excessive slasher tropes might make this one a little too predictable for some. In the end, Sarah El-Mahmoud gave Black Christmas two out of five stars.
CinemaBlend wasn't alone in its review of Black Christmas, as the horror flick currently has a 39% rating on Rotten Tomatoes with an audience score of 31%.
Despite its graphic nature, Black Christmas was released with a PG-13 rating, unlike the 1974 original and the 2006 remake, which were both released with a R rating at the time of their respective releases. However, even with the PG-13 rating, Black Christmas is full of shocking scenes of violence, sexual assault, and elements of sheer terror.
How To Rent Or Buy Black Christmas
If you don't have a cable package with HBO or access to an HBO account, you can always purchase a digital copy of Black Christmas on streaming services like Amazon (opens in new tab) and YouTube. Unfortunately, there is nowhere online where you can rent Black Christmas, so signing up for HBO or committing to a purchase of the 2019 slasher remake are your best options.
Hopefully, this is more than enough information on 2019's Black Christmas. Make sure to check back at the same place at the same time here at CinemaBlend for next week's HBO Saturday night movie.
Your Daily Blend of Entertainment News
Philip grew up in Louisiana (not New Orleans) before moving to St. Louis after graduating from Louisiana State University-Shreveport. When he's not writing about movies or television, Philip can be found being chased by his three kids, telling his dogs to stop yelling at the mailman, or yelling about professional wrestling to his wife. If the stars properly align, he will talk about For Love Of The Game being the best baseball movie of all time.
Your Daily Blend of Entertainment News
Thank you for signing up to CinemaBlend. You will receive a verification email shortly.
There was a problem. Please refresh the page and try again.