How To Watch Disney+ In Brazil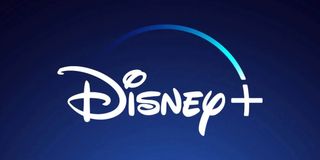 At long last, Disney+ is finally coming to Brazil in November 2020, giving millions access to a seemingly endless well of content to explore. Once the service goes live in the South American nation, subscribers there will finally be able to enjoy shows like The Mandalorian, all of the movies and upcoming originals from the Marvel Cinematic Universe, decades of Pixar films and delightful shorts, all of the classic Disney releases, and so much more.
But when exactly will Disney+ be coming to Brazil and how will subscribers there access the popular streaming service that first launched in the United States and other territories in November 2019? Here is some handy information that will answer those questions and more. Here's how to watch Disney+ in Brazil.
When Disney+ Will Be Available In Brazil
Disney+ will launch in Brazil and other Latin American countries like Argentina, Peru, Chile, Colombia, Ecuador, Uruguay, Panama, Costa Rica, and Mexico starting November 17. At that point, region restrictions for the Disney+ website and application will be lifting, giving subscribers in those countries access to the popular streaming service, opening up a treasure trove of content dating back to Disney's first animated works from nearly a century ago.
Once November 17 rolls around, all Brazilian subscribers will have to do is go to the Disney+ website, sign up for an account, and start enjoying all the great movies and shows from the Disney catalog. As was the case in other regions, Disney+ comes with a 7-day trial for all new subscribers.
How Much Disney+ Will Cost In Brazil
Once the streaming service launches later in November, a Disney+ subscription will cost BRL$27,90 every month or BRL$279,90 for a year if paid in full. There is a special deal that is currently available, however, and it takes a considerable amount off the annual cost of the membership.
If you pre-order Disney+ in Brazil now until November 17, you will only have to pay BRL$237,90, which equals out to BRL$19.83 a month. It should be noted that a discount is only applied to the annual subscription and not those paid each month. Also, those who look to take advantage of this pre-sale will not be eligible for the 7-day trial of Disney+.
Does Disney+ Offer Brazilian Portuguese Audio And Subtitles?
One point of concern that seems to be brought whenever a streaming service launches in a new territory is if content will be made available in the native language. Disney+ already has quite a few titles with the option of having the audio or subtitles in Brazilian Portuguese (or a combination of the two). This means that new shows like The Mandalorian, the newer Star Wars movies, and entries in the Marvel Cinematic Universe can be enjoyed in the subscriber's native language.
Not everything in the Disney+ library has this language option, so you will need to check before you start each movie, show, or special.
What Is Included With The Disney+ Subscription In Brazil
By the time Disney+ launches in Brazil on November 17, The Mandalorian Season 2 will already be three episodes into its eight-episode run, so new subscribers will want to catch up before Episode 4 premieres on November 20. Outside of that, Disney+ subscribers in Brazil will be able to watch the new original Marvel Cinematic Universe shows like Wandavision and The Falcon and the Winter Soldier when each of those premiere at some point in the near future. And that's just the beginning.
Whatever you do, don't forget that Disney+ will be available in Brazil starting November 17, but also remember that you can sign up in advance and get a nice discount for doing so.
Your Daily Blend of Entertainment News
Philip grew up in Louisiana (not New Orleans) before moving to St. Louis after graduating from Louisiana State University-Shreveport. When he's not writing about movies or television, Philip can be found being chased by his three kids, telling his dogs to stop yelling at the mailman, or yelling about professional wrestling to his wife. If the stars properly align, he will talk about For Love Of The Game being the best baseball movie of all time.