Movies Anywhere: Why It's Worth Checking Out If You Buy Digital Movies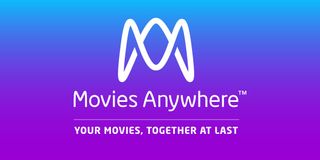 I think it's safe to say there has been a point in our lives where we have purchased a digital movie but a couple months down the road forgotten if we bought it through Disney or on Amazon, Vudu, or any other online digital retailer. We go through all of our accounts, search the title, and eventually find it, but only after wasting precious minutes browsing (and that's if we remember our account information and passwords). But luckily there is a little service called Movies Anywhere.
Through Movies Anywhere, you can link your Amazon, Vudu, Google, and other accounts together so that all your movies are in the same place. You can redeem the codes that are collecting dust in your Blu-ray collection, and you can even watch your favorite movies with friends, family, and even random people you meet on the internet.This service isn't new, and you may already have it. But if you haven't gotten around to checking out it, it's worth a look and pretty useful for digital movie owners.
Here's a breakdown of Movies Anywhere and why it's a must-have if you buy digital movies.
What Is Movies Anywhere
I guess before getting into all the reasons Movies Anywhere a must-have for anyone with multiple digital movie libraries, it's probably best to explain the service in general. It all started back in 2014 with the introduction of Disney Movies Anywhere, which as you may remember, was the place where you redeemed the digital codes that accompanied Disney Blu-ray and DVD releases. Non-Disney studios were added over the years, meaning you can now link movies to your account that were released by Sony Pictures, Universal Pictures, and Warner Bros, giving you one place to access all of them, or make them accessible through other platforms.
Now that we know a little about Movies Anywhere and the service's history, let's take a look at some of the best features for movie lovers.
Linking Accounts With Movies Anywhere
It should be noted that Movies Anywhere doesn't give you the option to purchase titles through the service, instead you simply link your accounts from digital retailers in order to have everything under the same roof. Doing this isn't all that difficult and only requires you to go to your account settings, click on the manage retailers section and then click on whichever services you wish to link. This includes Amazon Prime Video, Google Play/YouTube, Apple TV, Vudu, Microsoft Movies & TV, Xfinity, Fandango Now, Verizon, and DirecTV.
Once you link your accounts, every digital movie you have purchased -- provided it's from one of the affiliated studios -- will show up in the my movies section of Movies Anywhere.
Redeeming Movies With Movies Anywhere
But what about all those digital codes you have like the one in your Blu-ray copy of Avengers: Infinity War that is still collecting dust on the shelf in your basement? Well, go down there and grab that little sheet of paper out of the case and get ready because you're about to redeem that code and be able to not only watch the movie but enjoy all those special features including the directors' commentary track.
On the Movies Anywhere homepage go to the "Redeem" option. Just click on that, enter the code printed on your DVD or Blu-ray case insert, and then you'll be ready to go. Before you know it you'll be crying as Peter Parker (Tom Holland) turns to dust in Tony Stark's (Robert Downey Jr.) arms just like you did the first time. And after you have entered the code, the movie will be available in the "My Movies" section along with all of the titles purchased through digital retailers.
If you're shopping for movies, there is an option for that on Movies Anywhere, but it typically sends you to a list of compatible retailers for purchase options.
Using Movies Anywhere To Host Watch Parties
Okay, now that we have tackled how to link your digital retail accounts and redeem digital codes on Movies Anywhere, let's get into two of the most exciting features of the service. And before we get into the new movie lending program, let's talk about the "Watch Together" option which allows you to host a digital watch party with up to nine guests who also own the same movie.
Let's use Trolls World Tour as an example. It is a Friday night and your kids want to watch the 2020 animated musical adventure with their friends or cousins (who also own a digital copy linked to their Movies Anywhere accounts), but due to the pandemic you all can't get together. All you have to do is pull up the movie, click the "Watch Together" link, and then share the room code so that everyone can enter the lobby before the movie starts. The next thing you know, everyone is dancing and singing along to "Trolls Just Want To Have Fun." You and everyone else in your watch party can also react to the movie in real-time through through the use of custom emojis and the service's chat feature.
Lending Movies To Family And Friends Through Movies Anywhere
Perhaps the coolest feature of Movies Anywhere is the "Screen Pass" option, which allows you to send up to three passes a month (reset at the start of the next month) to other users so they can watch an eligible movie. To use this service you will need to purchase a Screen Pass-eligible movie from digital retailers or redeem a digital code every six months. As long as you do that, you'll be able to share your movies with other Movies Anywhere account holders.
As far as receiving goes, you can accept up to three Screen Passes without doing anything besides signing up for Movies Anywhere. If you want more than three, however, you are required to purchase an eligible movie from a digital retailer or redeem a digital code just like you would if you were sending out the passes. Once accepted, you have 14 days to start the movie and 72 hours to finish it once you hit play.
Before we end things, I should make note of an added bonus of Movies Anywhere that I mentioned earlier on. When you transfer your digital movies over to the service you also carry with you all the special features that are available on the digital and physical release of that title. This is something that really ties everything together and helps those who are wary of not being able to access their deleted scenes, behind-the-scenes documentaries, and director commentary tracks. Speaking of commentary tracks, time to go see which ones are available for those movies in my library.
Philip grew up in Louisiana (not New Orleans) before moving to St. Louis after graduating from Louisiana State University-Shreveport. When he's not writing about movies or television, Philip can be found being chased by his three kids, telling his dogs to stop yelling at the mailman, or yelling about professional wrestling to his wife. If the stars properly align, he will talk about For Love Of The Game being the best baseball movie of all time.
Your Daily Blend of Entertainment News
Thank you for signing up to CinemaBlend. You will receive a verification email shortly.
There was a problem. Please refresh the page and try again.