Netflix's Fear Street Movies: 7 Quick Things We Know About The R.L. Stine Adaptations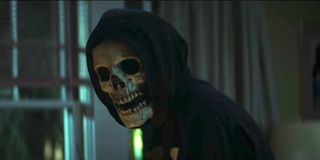 Fear Street is one of R.L Stine's most popular book series. It ran from 1989 to 1999, but it's been revived a few different times, the most recent in 2014. So far, R.L Stine has written over a hundred books in the Fear Street series (and its spin-off series). Now the beloved horror book series will be heading to Netflix in the form of a series of movies called Fear Street 1994, Fear Street 1978, and Fear Street 1666.
The Fear Street films are some of the most highly anticipated films being released on Netflix in 2021. Even if you've never read R.L Stine's books, you're probably at least a little curious about these teen-centered horror films. So let's look at what we know so far about R.L Stine's Fear Street movies.
The Fear Street Movies Will Be Released On Netflix In 2021
In 2019, when production originally began on Fear Street 1994, Fear Street 1978, and Fear Street 1666, they were supposed to be released by Fox in 2020, but when Disney acquired Fox, Peter Chernin of Chernin Entertainment (the company making the movie) was allowed to shop the films elsewhere. According to Deadline, Chernin Entertainment was allowed to do this mainly because of the pandemic, the Fear Street films not being that Disney-friendly, and an already bloated Disney movie release schedule. Netflix then entered the picture.
It makes sense for Netflix to add the Fear Street films to their schedule because they already have shows with a similar tone, like MTV's Scream and Two Sentence Horror Stories. Netflix also streams R.L Stine's Goosebumps series. The streaming service seems like the right fit for the Fear Street films.
Fear Street Will Be A Trilogy
Fear Street 1994, Fear Street 1978, and Fear Street 1666 are all part of a loosely connected trilogy. Some of the cast members will appear in multiple films, but all the films take place during different periods and follow different storylines. The thing that will connect these films is that they all take place in Shadyside, Ohio.
Fear Street Will Be Released Consecutively For Three Months In Summer 2021
According to Deadline, Netflix wants to release the Fear Street films in the summer of 2021 as part of Netflix's The Summer of Fear. The streaming service wants them to come out about a month apart.
Netflix hasn't announced an official release date, but if they're aiming for summer, we might assume that Fear Street 1994 will come out in June 2021, Fear Street 1978 in July 2021, and Fear Street 1666 in August 2021. They could also push the releases to August through October, to cover the summer and early fall/Halloween season. With the Stranger Things Season 4 release date still being in limbo, releasing the Fear Street movies from July to the end of September could make the movies appealing to those missing scares and paranormal activity in their Netflix programming.
Fear Street's Cast Includes Gillian Jacobs
Gillian Jacobs, who may be the most recognizable name in the Fear Street movies, expressed to Comicbook.com her excitement about being involved in the project.
Jacobs is best known for her roles on Community and Judd Apatow's Love. In 2020, she appeared in the horror film Come Play.The next name you may recognize attached to the Fear Street films is Sadie Sink, who plays Max in Stranger Things. Maya Hawke who played Robin in Stranger Things Season 3 also has a role in these films. Other recognizable names attached to the Fear Street movies are Ashley Zukerman, Darrell Britt-Gibson, and Jordana Spiro. The rest of the Fear Street movie cast includes a few up and comers, including Benjamin Flores Jr., Julia Rehwald, Fred Hechinger, Jordyn DiNatale, Emily Rudd, Ryan Simpkins, McCabe Slye, Ted Sutherland, Kiana Madeira, Chiara Aurelia, and Olivia Welch.
The Fear Street Films Are Set In Different Time Periods And Include Witch Hunts, A Camp Murder, And A Brutal Tragedy
As the titles suggest, each Fear Street movie represents a different period in time. ComicBook.com has each movie's description, which gives us some clues about what each film will be about. In Fear Street 1994, a group of teenagers in 1994 uncover events that have haunted their town of Shadyside for generations. Clues lead them to realize that all these events may be connected, and they may be in danger from whatever has plagued the town for centuries. Fear Street 1978 is set in 1978 and follows Camp Nightwing, a place where there is a big division among the campers, the staff, and the counselors because of the class divisions that exist between wealthier Sunnyvale and less fortunate Shadyside. However, they must put all their differences aside when a tragedy and a threat puts everyone at camp in danger.
Fear Street 1666 is cleverly set in 1666, when a colonial town faces a wave of witch hysteria that leads to witch-hunts. These witch hunts set the town up for the consequences that later generations of Shadyside residents still face. In this film, we also return to 1994 and watch the teens of Fear Street 1994 combat the curse that won't let go of its grip on Shadyside.
In The Hollywood Reporter's announcement about Gillian Jacobs joining the cast of Fear Street, it mentioned that she would appear in the 1978 and 1994 stories. She would be a camper in 1978 and one of the survivors (if not the only one) of a massacre at the camp in 1994. A little research indicates that Fear Street 1978 will likely follow the Fear Street #12 Lights Out book. The description says that a counselor is found dead and junior counselor Holly Flynn (possibly Jacobs' character) tries to solve the mystery.
The description of Fear Street 1994 is the vaguest, but Collider revealed that Kiana Madeira and Olivia Welch's characters will be playing gay teenagers, one in 1994 and one in 1666. Collider also states that both actresses will appear in all three films, so not sure if they'll play the same characters in each film, if the Fear Street movies involve time traveling, or if they'll just jump back and forth from each time period. Originally, it was reported that the Fear Street films would follow the first book in the series, The New Girl, but 1994's description is too mysterious to determine if that's still true.
Fear Street 1666 seems to be based on the Fear Street Saga trilogy, which deals with the Fear family and Shadyside's history.
A Teaser For Netflix's 2021 Lineup Showed A First Look At Fear Street
In January 2021, Netflix released a teaser video showing the new movies to expect in 2021. It's only shown for a split second but you see Sadie Sink's character with a bloody face, and then a flash of someone in a skeleton mask. This is all shown towards the latter half of Netflix's teaser. The skeleton reminds me of Ghostface Killer from Scream, so one of the movies might involve a serial killer, possibly Fear Street 1978--based on the film's synopsis.
Leigh Janiak Co-Wrote And Directed All Three Fear Street Films
Leigh Janiak is the director behind all three Fear Street films. Originally, Alex Ross Perry was supposed to direct Fear Street 1978, but for unknown reasons, he appears to not have been involved with the Fear Street films. Leigh Janiak previously directed a few episodes of MTV's Scream series and the horror film Honeymoon.
We don't know yet when R.L Stine's Fear Street movies will be released in Summer 2021, but you can follow our Netflix release schedule for all updates on upcoming premiere dates.
Your Daily Blend of Entertainment News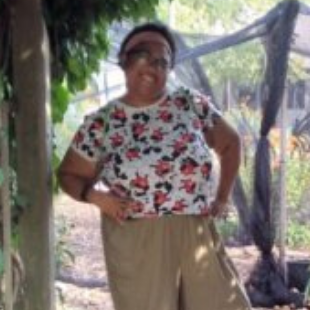 Spent most of my life in various parts of Illinois, including attending college in Evanston. I have been a life long lover of pop culture, especially television, turned that passion into writing about all things entertainment related. When I'm not writing about pop culture, I can be found channeling Gordon Ramsay by kicking people out the kitchen.