Ray Fisher's Cyborg: A Timeline Of The Justice League Controversy And His Potential DCEU Exit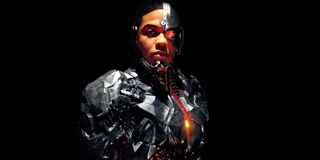 Nearly five full years ago, Ray Fisher debuted in the DC Extended Universe as Victor Stone, a.k.a. Cyborg, through a cameo in Batman v Superman: Dawn of Justice. A little over year and a half later, Fisher made his first full Cyborg appearance in Justice League, and his future in this superhero franchise looked bright. Not only was at least one Justice League sequel in consideration, but it'd been announced in 2014 that Cyborg would get a standalone movie. But a lot's changed since then, and not just because both of those projects no longer seem to be happening.
Over the last half year, Ray Fisher has opened up about his experience working on the Justice League reshoots, which were helmed by Joss Whedon due to director Zack Snyder stepping away following the death of his daughter. Fisher's claims have led to a lot of accusations being thrown around from all corners, and now it's looking unclear if this has now resulted in Fisher not playing Cyborg anymore. But before I get ahead of myself, let's explore how this DCEU drama started in the first place.
Ray Fisher Renounces Support For Joss Whedon
At the 2017 San Diego Comic-Con, four months before Justice League arrived in theaters, Ray Fisher told the crowd that Joss Whedon was a "great guy" and a good person to come in and finish up the superhero team-up tale for Zack Snyder. On June 29, 2020, Fisher retracted that public statement on social media, although he didn't elaborate right away on why he was switching his tune. While Fisher had said multiple times in the years after Justice League's release that he enjoyed working with Snyder, this was the first time he publicly voiced any dissatisfaction he had with Whedon.
Ray Fisher Reveals Joss Whedon's Allegedly Abusive Behavior
On July 1, 2020, Ray Fisher tweeted that Joss Whedon's treatment of the Justice League cast and crew was "gross, abusive, unprofessional, and completely unacceptable." But Whedon wasn't the only person Fisher name-dropped, as he also stated that producers Geoff Johns and Jon Berg "enabled" the director's behavior. Berg called these claims of abuse "categorically untrue," and alleged that at one point, Fisher had been upset that the filmmakers wanted him to say "Booyah!", Cyborg's catchphrase best known for the Teen Titans animated series.
At the end of that same July, Ray Fisher acknowledged that he understood the professional risks for speaking out about Joss Whedon, Geoff Johns and Jon Berg, but he would not "relent." Two weeks later, on August 12, Fisher alleged that after he tried to take his grievances with Whedon up the "proper chain of command," Johns called the actor into his office and made a "thinly veiled threat" to his career. By this point, no specific details about what occurred during the Justice League reshoots had been revealed to the public, as Fisher was still under his non-disclosure agreement. Privately, however, things were in motion.
WarnerMedia Launches Investigation Into Ray Fisher's Claims
On August 20, 2020, Ray Fisher announced that following five weeks of interviews, WarnerMedia decided to launch a third-party investigation to "get to the heart of the toxic and abusive work environment created during Justice League reshoots." It was clear that Fisher was happy with this development, as he said he was confident that the investigation would show that Joss Whedon, Geoff Johns and Jon Berg "grossly abused their power during the uncertainty of AT&T's merger with Time Warner." As we'd soon learn though, just because an investigation is launched doesn't mean the process goes smoothly.
Things Get Testy Between Warner And Ray Fisher
On September 4, 2020, Ray Fisher stated that after he spoke out about what went down on Justice League, he was called up by Walter Hamada, the president of DC Films, who supposedly "attempted to throw Joss Whedon and Jon Berg under the bus" in the hopes that Fisher would "relent" on Geoff Johns, which Fisher would not. Warner Bros not only denied this, but claimed that Fisher was not cooperating with the investigation, to which the actor countered with proof that he had indeed met with the investigator.
This led to actors Jason Momoa and Kiersey Clemons throwing their support behind Ray Fisher, and Momoa later posted an explicit response about the situation. Not long after that, Fisher said that the independent firm Warner Bros hired for the investigation had "avoided contacting key witnesses," and he also alleged that Walter Hamada said that Joss Whedon was "an asshole that he never planned on hiring." Eventually an official request for a change of investigator was made, and by late October, Fisher gave an interview where he blamed Whedon for cutting multiple characters played by actors of color, as well as accused the filmmaker of having the skin tone of a Justice League actor altered. A spokesperson for Whedon denied these claims.
Warner's Investigation Into Justice League Closes
After that interview, things were relatively quiet on the Justice League drama front for about a month and a half. Then on December 11, 2020, WarnerMedia announced that the Justice League investigation had concluded and "remedial action" action had been taken. Ray Fisher said on social media that some of this action had already happened, and more would follow. It's worth mentioning that a few weeks before the investigation's official wrap-up, Joss Whedon left his HBO series The Nevers. Initially this departure was attributed to being "genuinely exhausted" and wanting to "martial" energy towards his own life, but Fisher later indicated that the Justice League investigation also played a role in his exit. But this probe didn't mark the end of Fisher and Warner Bros clashing.
Ray Fisher Declares He Won't Work With Walter Hamada
In response to an interview Walter Hamada did with The New York Times about his work running DC Films, Ray Fisher said on December 30, 2020 that Hamada was "the most dangerous kind of enabler" and declared that he wouldn't participate in any production associated with the executive. It was a bold stance to take, especially given how it potentially jeopardized his future in the DCEU. Well, Warner Bros wasn't willing to cut ties with Hamada, as evidenced by extending his DC Films contract to 2023. This paved the way for what is currently the latest major development in the Ray Fisher/Justice League controversy.
Cyborg Is Cut From The Flash Movie
On January 6, 2021, it was reported that Cyborg was being removed from The Flash, and the role would not be recast. It had been rumored that Victor Stone would participate in the Scarlet Speedster's solo movie for several years, and his involvement made sense not just because of the friendship he struck up with Barry Allen in Justice League, but because Victor Stone played a key role in Flashpoint, the comic book storyline The Flash movie is adapting. The day after the report was published, Ray Fisher said that it was not his decision to step down from The Flash, and that whether he appeared in the movie or not, he and his team were still committed to speaking with WarnerMedia about the "cycle of abuse."
On January 13, 2021, Ray Fisher confirmed that Warner Bros did indeed decide to remove him from The Flash, and while he disagreed with the studio's decision, it was one that was "unsurprising." Fisher clarified that Cyborg was supposed to have an integral role in The Flash rather than merely cameo, although he didn't provide any details about what was in store for his character. As such, although we'll see Fisher's original, fully-fleshed Cyborg performance in Zack Snyder's Justice League, with Fisher determined not to work with Walter Hamada and determined to "bring awareness and accountability" to the executive's actions, for now it looks like Fisher's time as Cyborg might be done. To give his claims more credibility, Fisher posted audio on January 14 of his final conversation with WarnerMedia's investigator the month prior.
Remember, it's not officially confirmed that Ray Fisher is departing the DCEU, but between taken out of The Flash and his conflict with Walter Hamada, not to mention the Cyborg movie that was announced in 2014 seemingly being shelved, the actor's DC future currently doesn't look very bright. Perhaps that might change if Zack Snyder's Justice League performs well on HBO Max and viewers want to see more of Cyborg, but with Hamada running the DC Films ship until 2023, it's unlikely the character will return to the big screen anytime soon, if at all.
Obviously we'll keep you apprised of more developments concerning Ray Fisher and the Justice League controversy as they roll in. Zack Snyder's Justice League is expected to drop on HBO Max sometime in March, and those of you interested in seeing Fisher work outside the superhero realm can look forward to him starring in the limited series Women of the Movement, which will premiere on ABC later in 2021.
Your Daily Blend of Entertainment News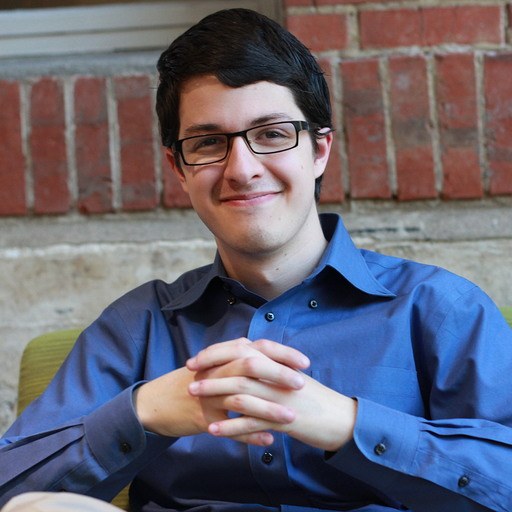 Connoisseur of Marvel, DC, Star Wars, John Wick, MonsterVerse and Doctor Who lore. He's aware he looks like Harry Potter and Clark Kent.