Creed 3: What We Know About The Michael B. Jordan Movie
Creed is back with his most difficult fight yet.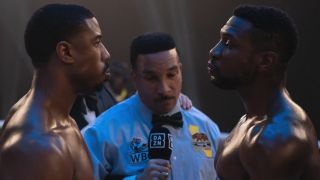 (Image credit: MGM)
In 2015, Creed brought some much-needed life to the Rocky franchise with its emotional and engaging story about the son of Apollo Creed finding his place in the boxing community but also in the world around him. That was followed up with 2018's Creed II, which brought back stars Michael B. Jordan, Tessa Thompson, and Sylvester Stallone for another hard-hitting and emotionally-driven story with ties to the original franchise. But it has been five years since we saw Adonis Creed take on the son of Ivan Drago and some may be wondering what's going on with Creed III.

Those holding out to see Adonis Creed go another round of action in the ring while also tackling life's obstacles outside of it are in for some good news because Creed III is actually happening and there has been quite a bit of work put into it over the past few years. To catch you up, we've put together a list of things we know about the sequel, which will serve as Jordan's directorial debut.
What Is The Creed III Release Date?
Fans who have been anxiously waiting to see Adonis Creed in action won't have to wait much longer, as Creed III is set to be released theatrically on March 3, 2023. The upcoming boxing drama was originally slated for a November 2022 release, similar to the first two installments in the franchise, but MGM made the decision to push the premiere to early 2023 a few months before the initial drop date, according to Variety.
The Creed III Trailer Sets The Stage For An Epic And Emotional Showdown
The world was finally given its first proper look at Creed III in October 2022 with the release of the upcoming boxing movie's trailer, which introduced a very personal antagonist who looked like nothing the established boxing star had faced before, both in and out of the ring. The trailer, which clocks in at a little under two-and-a-half minutes, was also full of exciting moments that showcased Michael B. Jordan's skills behind the camera in his directorial debut.
If the Creed III trailer is a sign of things to come for the upcoming movie, then fans of the franchise, as well as those who love boxing movies in general, will be in a good spot come March 3, 2023.
Michael B. Jordan, Jonathan Majors, And Tessa Thompson Lead The Creed III Cast
In addition to making his directorial debut with Creed III, Michael B. Jordan will lead the film's cast with his portrayal of heavyweight boxing champion Adonis Creed. Word of Jordan being tapped to direct the threequel began to spread in October 2020 when Deadline published a report saying he was being eyed to follow in the footsteps of Ryan Coogler and Steven Caple Jr., who directed Creed and Creed II, respectively.
Jordan isn't the only returning franchise star, as Tessa Thompson will once again be playing Bianca Taylor, Adonis Creed's long-time partner and mother of his daughter. Other returning stars include Wood Harris as Tony "Little Duke" Evers and Phylicia Rashad as Mary Anne Creed.
The biggest new addition to the Creed III cast is Jonathan Majors, who makes his franchise debut as Damian "Dame" Anderson, Adonis' childhood friend who has come back into his life in an explosive way.
Creed III Follows Adonis Creed As He Is Challenged To A Boxing Match By A Childhood Friend
When the action in Creed III gets started, it will take place seven years after the events of its predecessor and will depict Adonis Creed as a major force in the boxing world. But his status, both in and outside of the boxing ring will be put to the ultimate test when Dame Anderson, Adonis' childhood friend, is released from prison and comes after the champion for everything. The movie's antagonist has a mad temper and chiseled physique, which Jonathan Majors has said was sculpted by loss and the trauma of coming of age behind bars.
Sylvester Stallone Will Not Be Returning For Creed III
For those not familiar with Zach Baylin, he's the screenwriter for the upcoming Will Smith movie King Richard, which tells the story of Richard Williams, the father and coach of tennis legends Venus and Serena Williams. That movie is slated to be released in theaters and on HBO Max (for one month) on November 19, 2021.
It remains unclear how both parties will move on from this situation, and even more unclear as to how this will affect the long-rumored new Rocky movie.
Creed 4 Is In The Works With Potential Spin-Offs In The 'Creed-Verse' Also A Possibility
With the success of the first two Creed movies, and the buzz surrounding the upcoming third installment, the idea of the franchise continuing on and possibly reaching the heights of the Rocky movies, in terms of number of chapters, has never seemed like an impossible feat. That became more of a reality than ever in February 2023 when Michael B. Jordan told IGN that Creed 4 was "for sure" before leaving the door open for spinoffs down the road:
Jordan didn't expand upon comments regarding the future of the Creed franchise, but it appears as if the star, director, and producer is taking a more cautious approach to the matter.

Expect to hear much more about the Creed franchise in the coming months and years, because it looks like we haven't seen the last of Adonis Creed yet. In the meantime, don't forget to check out CInemaBlend's 2023 movie release schedule to find out when and where you'll be able to watch the biggest movies of the year.
Your Daily Blend of Entertainment News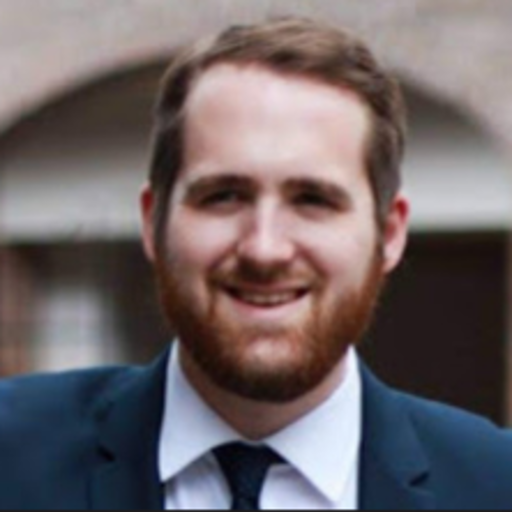 Philip grew up in Louisiana (not New Orleans) before moving to St. Louis after graduating from Louisiana State University-Shreveport. When he's not writing about movies or television, Philip can be found being chased by his three kids, telling his dogs to stop barking at the mailman, or yelling about professional wrestling to his wife. If the stars properly align, he will talk about For Love Of The Game being the best baseball movie of all time.