The James Bond Franchise Has A Very Cool Reason To Consider Releasing No Time To Die In 2022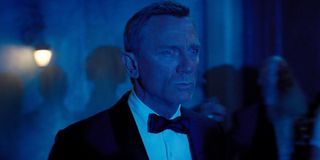 I can already tell that with the headline opening this piece, some people are automatically set off by the fact that I'm even suggesting that there be another release push for No Time To Die. Fans, random passersby and probably some executives at MGM and EON Productions are likely incensed, knives out and ready to carve me up for even hinting that Daniel Craig's final 007 outing in the James Bond franchise should be pushed. But before you try to kill me, allow me to explain my plan.
Yes, I know, it's all backwards when taking into account the formula of the Bond experience, but there's a good reason that backs potentially delaying the 25th film in the line, and it comes down to a very important anniversary. So let's talk about why No Time To Die might be a good candidate for a 2022 release date push.
Why Is 2022 The Perfect Year For No Time To Die's Release?
Should No Time To Die find itself pushed into 2022, it could be used to celebrate James Bond franchise's 60th anniversary. With Dr. No opening on October 5, 1962, Sean Connery's 007 helped kick off the cinematic phenomenon that we are anticipating the return of at this very moment. As it's uncertain whether Project 007 would be ready in time for a 2022 release, and no other books or tie-ins have been announced just yet, having Cary Joji Fukunaga's dropping at any point in that year would feel like the best way to herald the occasion. Why not close an era of Bond history in celebration of the moment where it all started?
There's Already Been Five Delays For No Time To Die
It's hard to believe, but No Time To Die has already been pushed back five times from its originally intended release date of November 8, 2019. Director substitutions, shooting schedules and ultimately COVID-19 all had hands in pushing Daniel Craig's big swan song into the largest delay gap we've seen since License to Kill and Goldeneye, and it is surely frustrating. But at this point, delays are something that we've all grown accustomed to, so now it shouldn't be about rushing into theaters, but picking the absolutely right time to get No Time To Die out into the world; which, in its current release window, doesn't feel like a vision totally realized.
No Time To Die's Current Date Is Too Close To Mission Impossible 7
As it stands on the 2021 release calendar, No Time To Die is supposed to open on October 8, 2021. In a normal year, this would probably be no problem, but 2021 also marks the return of another long-running espionage franchise, with Tom Cruise and Christopher McQuarrie's Mission: Impossible 7 currently slotted for a November 19, 2021 debut. With just a little over a month between the two films, that feels like too tight of a window to have both James Bond and Ethan Hunt coming back to theaters. The pressure is already going to be greater when it comes to how No Time To Die performs at the box office, and a month and change is too close of a call.
Delaying To 2022 Helps Ensure Theaters Are Running Closer To Capacity
The unfortunate reality is with the unprecedented events of 2020's COVID-19 pandemic still factoring heavily into our daily lives, there's no guarantee that the October 8, 2021 date for No Time To Die will stick. Any sort of normalcy when it comes to the moviegoing process is uncertain, and by this point, it's abundantly clear that the powers that be will not release the next James Bond film into anything short of an ideal theatrical ecosystem. Pushing No Time To Die into 2022 helps set expectations for fans to be ready to come back to theaters when they're comfortable, and also aids in putting the film on a more assured path to success.
An Early 2022 Release Could Make No Time To Die The First Huge Blockbuster Of 2022
I'm not saying we should delay No Time To Die into Fall 2022, especially when there's another Mission: Impossible-sized problem that would see November 2022 as a no-go. Not to mention that even when suggesting another delay for the sake of safety and box office potential, having to wait that long for this new James Bond movie would be absolutely horrific. So, for the sake of closing out this argument, I'd like to further suggest that if a 2022 release date is even a possibility, January or February should probably be where the film ultimately lands.
2022's current calendar sees things properly heating up as early as March with The Batman and Doctor Strange in the Multiverse of Madness both being scheduled as dropping, weeks apart. From that point forward, other heavy hitters will take the field, like Jurassic World: Dominion, Sonic The Hedgehog 2 and other major franchises populating the field. But if you were to release No Time To Die in either January or February, you'd have to only compete with films like Morbius and Uncharted. Universal could easily push The 355 into a later date and have No Time To Die take its place; or if MGM/Universal really wants to push their luck, they could go back to their previous strategy of angling the project as a Valentine's Day release.
Maybe I'm playing the role of Chicken Little just a bit when suggesting that No Time To Die adjust its watch for a sixth, and hopefully final, delay. But with so much riding on the James Bond franchise's latest project, it's insane not to work all the angles and see if there's potential in giving the film an extra boost in promotion. The 60th anniversary of 007's cinematic exploits needs to be commemorated in the right fashion, and if things had moved a bit quicker in the first place, we might have seen a new Bond stepping into the tuxedo in 2022. Fate dealt the world another hand, and at this point, all one can do is play it to the best of their ability.
Subjects like these don't exist in a vacuum, however. You, the fellow Bond fans, also have a say in this matter, and I'd like to hear what you have to say. Leave some feedback through our poll below, as well as the comments section, with your thoughts on how No Time To Die's theatrical release should be handled. Currently, Daniel Craig's departure from the James Bond franchise is set to take off on October 8, 2021; but until the previews end and the gun barrel plays on the big screen, I'll continue to wait with cautious optimism that this is the date that sticks.
This poll is no longer available.
Your Daily Blend of Entertainment News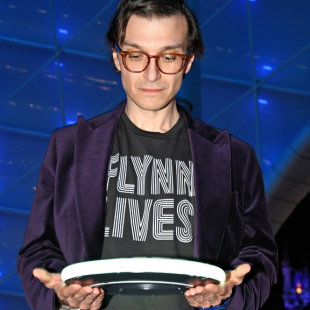 Senior Movies Contributor
CinemaBlend's James Bond (expert). Also versed in Large Scale Aggressors, time travel, and Guillermo del Toro. He fights for The User.