Why James Bond Needs A New No Time To Die Trailer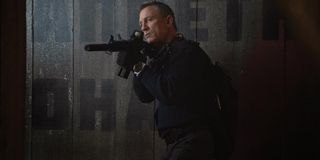 Happy 2021, James Bond fans! At least, it's as happy as it can be, despite the fact that No Time To Die is set to debut almost a year later than we were hoping. Uncontrollable circumstances have turned a standard trip through the 007 hype machine into a rather long and definitely strange drive around the countryside, and we're almost to the perceived end of the road. Which means it's a good time to get a third, and hopefully final, trailer for No Time To Die; because even with another potential delay to the 25th James Bond film, the harsh hypothetical news should come with something to sweeten the deal.
It's The Best Way To Announce Another No Time To Die Delay
There's no way around it, folks: we might have to see No Time To Die delayed yet again. The world isn't quite where it should be with the whole COVID-19 debacle, and who knows when studios like MGM will decide it's a good time to release long awaited content back into movie theaters. So if there's going to be another delay on the road to finally seeing No Time To Die at the cinema, then at the very least, it should get a proper announcement, complete with new moments for the world to talk about in the meantime.
Everyone's already wondering if it's a good idea to push No Time To Die into a later debut window, so it wouldn't be a complete surprise if that decision was imminent. At this point, one of the only tricks left in the 007 bag would be to drop a new trailer, and maybe let some of the tie-in merch be released alongside it. Not just any new trailer would do though, as a bid for more patience should come with some new moments to feast one's eyes upon.
James Bond Fans Need Some New Footage To Talk About
The wait for No Time To Die has been a pain, to be sure, but there's been no shortage of subjects for franchise fans to dig into with those first two trailers. Both previous delays have had a drip feed of information, and in turn speculation, to keep people talking about what to expect. Another postponement would need a fresh batch of images, and maybe a teasing line or two, for the world to roll around and ponder; much like the last round of promotion had everyone dissecting how "The Mission That Changes Everything Begins."
Not to mention, new footage means even more of a chance for No Time To Die to make an impression on the world. Even just a couple new hints at what Safin (Rami Malek) might be up to, or just what exactly Dr. Swann's secret may entail, would be enough to keep the fires burning for another couple of months. Though, if there's another delay to be had, you could almost bet it'll be pushed into the November timeframe yet again; making some new footage even more important.
Releasing A New 007 Trailer Keeps The Film In The Conversation
If you're a James Bond fan or not, you're more than likely intrigued about how No Time To Die will close out the Daniel Craig era of 007 adventures. Major franchises have that sort of effect on loyalists and outsiders alike, especially when you have a property that's endured for almost six decades of screen time. With the entire 2021 slate of films wanting to grab as much market share as possible, it's going to be an even more competitive world when it comes to the movies.
No Time To Die may have a legacy franchise to bank on, but it's going to need all the help it can get to reach the numbers a James Bond film needs to break even, much less succeed. Getting another look at Cary Joji Fukunaga's mysterious entry in the Bond canon is only another opportunity to successfully market this massive theatrical event. Unless franchise producers Barbara Broccoli and Michael G. Wilson decide to finally accept a massive streaming bid to send this 25th film into the homes of all moviegoers who will welcome it, a theatrical campaign needs some more fuel to keep things going.
2021 Could Use Some Fresh Bond Action To Kick Off The Year
We're not too far into 2021, and if there's a proper way to celebrate a brand new calendar of action, it'd be some further looks into No Time To Die's plans to blow us away at the movies. Naturally, no one should be asking for any spoiler-worthy material, as this is definitely a picture that people are ready to wait to see in a theater near them. That said, seeing as there's been little moments of new content released in social media spots, such as the first footage of Jeffrey Wright's Felix Leiter accompanied by Billy Magnussen's Ash, there's clearly room for another peek at the present 2021 is planning to receive from her majesty's secret service.
A new No Time To Die trailer doesn't even need to use James Bond as the primary focus, as newly minted 00 agent Nomi (Lashana Lynch) is ready to fight the good fight herself. Or, if you want to go into the more villainous angle of things, a Safin-centric trailer could tease out more clues as to what his overall plans for world terrorism may be. Getting creative would be a great way to put No Time To Die back in the hearts and minds of movie fans looking forward to getting back into the world of 007.
Officially, there's no word on either a potential delay or a new trailer for No Time To Die. With a lot of money riding on the line every month the movie sits shelved, there has to be at least a discussion going on right now as to how, or if, the April 2, 2021 release will land on schedule. Whenever those decisions are made, or a particularly interesting rumor surfaces, you can count on CinemaBlend to break that news as it happens.
Senior Movies Contributor
CinemaBlend's James Bond (expert). Also versed in Large Scale Aggressors, time travel, and Guillermo del Toro. He fights for The User.
Your Daily Blend of Entertainment News
Thank you for signing up to CinemaBlend. You will receive a verification email shortly.
There was a problem. Please refresh the page and try again.