Judas And The Black Messiah Ending: What Happened To Fred Hampton And Bill O'Neal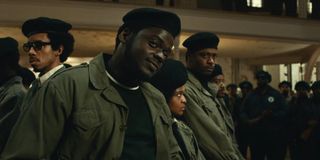 WARNING: The following article contains specific details about the ending to Judas and the Black Messiah. Unless you have you seen the film or simply prefer to remain free from fear of SPOILERS, we recommend seeking the film in theaters or streaming from HBO Max before you continue
Most appropriately during Black History Month comes the release of Judas and the Black Messiah, a film which depicts an era of black history that often goes untold or, at least, rarely told right. The fact-based drama stars Academy Award nominee Daniel Kaluuya as Fred Hampton, Chairman of Chicago's chapter of the Black Panther Party, and Lakeith Stanfield as Hampton's trusted comrade Bill O'Neal, who was secretly working as an FBI informant.
Co-writer and director Shaka King's biopic, already nominated for two Golden Globe Awards and also produced by Black Panther director Ryan Cooler, goes to great lengths to shed light on Fred Hampton's rise as an influential figure of social justice despite the authorities' own conspiring to label him as a threat and his movement for racial harmony as an act of terror. Right in the middle of the central conflict between the Black Panthers and the Feds is Bill O'Neal, who finds himself torn between his debt to the FBI agent who recruited him, Roy Mitchell (Jesse Plemons), the dangers of posing as a member of a group with a target on its back, and a growing, seeming belief that the man he has been hired to deceive is not his enemy.
Of course, the question that comes to mind with any historical drama is "what is fact and what is fiction?" and the most unbelievable moment of Judas and the Black Messiah occurs at its harrowing climax. What is the truth behind the tragedy of Fred Hampton, the actions of Bill O'Neal that led to the Black Panther leader's untimely end, and how the world would change as a result? We take a deeper look the final moments of one of 2021's first great films, starting with its depiction of a heartbreaking betrayal.
Bill O'Neal Allegedly Drugged Fred Hampton Before A Deadly Police Raid
The last we see of Daniel Kaluuya's Fred Hampton in Judas and the Black Messiah is at his house, enjoying a final get-together before his second prison sentence with the Black Panther Party, including Bill O'Neal, who approaches the Chairman to ask if he would like a drink. Unwitting to him, as the film suggests, O'Neal has been handed a drug with instructions to spike Hampton's drink and leave when he gets the chance. Not long after, police enter the house, murdering nearly every inhabitant, including 21-year-old Hampton, who was unconscious for the entirety of the raid, despite his pregnant fiancée, Deborah Johnson's (Dominique Fishback) thorough attempts to wake him.
The film's horrifying depiction of the raid on December 4, 1969, is very close to the few surviving witnesses' recollection, right down to Deborah Johnson's claim that one officer called Fred Hampton "good and dead now" after firing two shots into his unconscious body. However, Judas and the Black Messiah never actually shows Bill O'Neal drugging Hampton as the man himself would later deny the act, but an autopsy report showed fentanyl was in his system and O'Neal would later admit to his involvement in setting up the raid. If there was any other reason to believe he is guilty of this contribution to Hampton's murder, it could be the cause of his own death.
Bill O'Neal Committed Suicide After Revealing Informant Career
As seen in Judas and the Black Messiah, Bill O'Neal would comment on life as a car thief turned Black Panther Party infiltrator (in only his late teens, too) when interviewed for the 1990 documentary Eyes on the Prize 2, which the film initially recreates with Lakeith Stanfield before using the real footage at the end. A following caption reveals that, shortly after PBS aired the doc on that year's Martin Luther King Day, O'Neal took his own life by walking in front of a speeding car on Illinois' Eisenhower Expressway. He was 40 years old.
Bill O'Neal actually continued to serve the FBI as an informant until 1973 (years after Fred Hampton's murder), at which point he entered the witness protection program. In his telling Eyes on the Prize 2 interview, he admitted to the lifelong discontentment, but not necessarily regret, for his actions against the Black Panther Party. Apparently, O'Neal's suicide on January 15, 1990, was not his first attempt as his uncle claimed he had survived walking into traffic the previous September.
Bill O'Neal's Story Draws Parallels To The Biblical Story Of Judas
It does not take much analysis to understand the meaning behind the title Judas and the Black Messiah. Herbert Hoover (director of the FBI at the time and portrayed by Martin Sheen in the film) went as far as literally describing Fred Hampton as a "'messiah' who could unify and electrify the militant black nationalist movement" and Bill O'Neal's role as an FBI informant makes him his "Judas." Yet, upon further analysis, the comparison runs deeper.
In fact, the parallels between Judas' deception of Jesus, leading to his crucifixion, and the facts that inspired Judas and the Black Messiah are eerie, to say the least. Here you have a man who becomes a trusted follower of a peaceful revolutionary, heinously misinterpreted as a threat to society, whom he betrays for his own personal gain and later, out of guilt for his actions, takes his own life. Not to mention, to those who still follow the Black Panther Party, Fred Hampton's powerful words are practically scripture, his ideas a philosophy, his life a celebration, and his death, in some ways, a sacrifice for the better of mankind.
Fred Hampton's Influence Goes On After Death
As Daniel Kaluuya recites in a moving moment from Judas and the Black Messiah, Fred Hampton practically predicted his own death. In a scene of him giving a speech to the Black Panther Party that quotes him almost directly, he says, "I believe that I'm going to be able to die doing the things I was born for. I believe that I'm going to be able to die high off the people. I believe that I will be able to die as a revolutionary in the international revolutionary proletarian struggle." Well, just as he might have hoped, his tragedy was a turning point toward triumph.
Fred Hampton's struggle to exonerate the oppressed would continue to inspire the push for racial harmony, only driven further by his death. The city of Chicago would come to honor his efforts by naming a street after him, as well as a public pool with a bust resembling him erected outside of it. His influence also lives on in his son, Fred Hampton Jr., who was born 25 days before his father's death and grew up to become an activist, serving as president and chairman of both the Prisoners of Conscience Committee and the Black Panther Party Cubs.
Speaking as someone who does usually not care much for awards season hype, I am a little disappointed that Judas and the Black Messiah only received Golden Globe nominations for Daniel Kaluuya's performance (well-deserved, nonetheless) and Tiara Thomas' powerful ballad "Fight For You," which plays at the end credits. I cannot help but feel that a brilliantly acted and beautifully shot film that offers brutally honest depictions of an unjustly overlooked moment in history deserves a bit more recognition than that, but I digress. If anything, I would hope the Academy comes through for this masterpiece.
Your Daily Blend of Entertainment News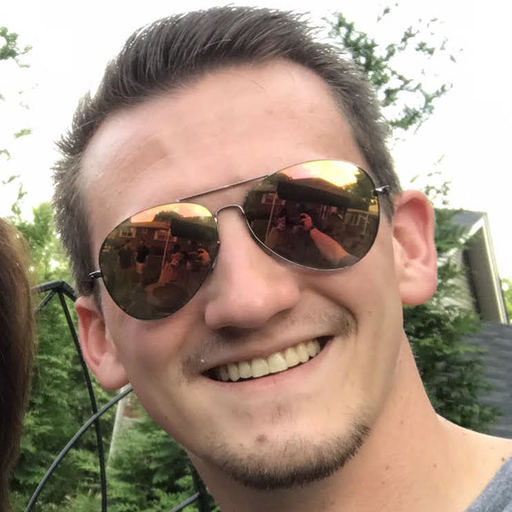 Jason has been writing since he was able to pick up a washable marker, with which he wrote his debut illustrated children's story, later transitioning to a short-lived comic book series and (very) amateur filmmaking before finally settling on pursuing a career in writing about movies in lieu of making them. Look for his name in almost any article about Batman.