Where You've Seen The Judas And The Black Messiah Cast Before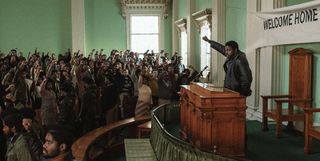 There are few movies receiving as much as attention as Shaka King's Judas and the Black Messiah thanks to the biographical drama's heartbreaking retelling of the events that led to the assassination of Illinois Black Panther Party Chairman Fred Hampton and the struggles of the African-American community in late 1960s. The Judas and the Black Messiah cast, which includes Daniel Kaluuya as impassioned activist and LaKeith Stanfield as the criminal-turned-informant who provided the FBI with information on the Black Panthers, is another reason the movie is receiving so much buzz.
And outside of the two main leads, Judas and the Black Messiah has a cast that is absolutely stacked with actors who have appeared everywhere from The West Wing to Fargo and from Atlanta to The Wire. But with so many faces — both the known and unknown — being featured throughout the tense drama, keeping up with everyone isn't the easiest of tasks. That being said, we've put together a list of the cast and where you've sen them before.
Daniel Kaluuya (Fred Hampton)
Daniel Kaluuya's portrayal of Fred Hampton in Judas and the Black Messiah has already earned the British actor several awards nominations with more surely on the way. This, however, isn't anything new for Kaluuya, who has previously received recognition for his roles in Get Out and Queen & Slim, with the former earning him an Oscar nomination at the 90th Academy Awards in 2018. In addition the those roles, Kaluuya has also shown up in movies like Black Panther, Sicario, and Widows, which happened to be set in Chicago.
LaKeith Stanfield (William O'Neal)
Prior to showing up as William O'Neal, the FBI informant who infiltrated the Black Panther Party in the in order to get a lightened sentence, LaKeith Stanfield made a name for himself in movies like Selma, Dope, and Straight Outta Compton, but his turn as Darius Epps on the FX series Atlanta and appearance in Get Out kicked things up a notch. Since then, Stanfield has given outstanding performances in everything from the surrealist dark comedy Sorry to Bother You, the anxiety-inducing Uncut Gems, and farcical whodunit Knives Out.
Jesse Plemons (Roy Mitchell)
You can't have a movie about the FBI taking advantage of someone's misfortune without having an overbearing handler like Jesse Plemons' Roy Mitchell in Judas and the Black Messiah. Plemons' career has taken him from Paul Walker's younger brother in the 1999 football drama Varsity Blues which he followed with a big role on the 2006 television adaptation of Friday Night Lights. Since then, Plemons has had roles on shows like Breaking Bad and Fargo, as well as in movies like The Irishman and I'm Thinking of Ending Things.
Dominique Fishback (Deborah Johnson)
Dominique Fishback has said that taking on the role of Deborah Johnson, the fiancée of Fred Hampton and mother of his son, was a transformative experience that changed her life. And if buzz surrounding her performance is to be believed, this is the start of the next chapter in the young actresses' already successful career. Since making her acting debut on The Knick in 2013, Fishback has gone on to have a major role on the HBO series The Deuce as well as Jamie Foxx's 2020 superhero drama Project Power.
Ashton Sanders (Jimmy Palmer)
Ashton Sanders shows up as Jimmy Palmer, a member of the Black Panther Party in Judas and the Black Messiah, but you wouldn't be wrong if you thought you've seen young actor before. Sanders appeared in Straight Outta Compton in 2015, but he properly entered the spotlight the following year with a career-making performance as the teenage version of Chiron in the Academy Award-winning coming-of-age drama Moonlight. Sanders has since gone on to become a series regular as The RZA on Hulu's Wu-Tang: An American Saga, which follows the rise of legendary hip hop group the Wu-Tang Clan.
Martin Sheen (J. Edgar Hoover)
Under all that makeup is Martin Sheen playing former FBI Director J. Edgar Hoover in Judas and the Black Messiah. Perhaps the most prolific name attached to Shaka King's moving drama, Sheen has appeared in hundreds of movies, shows, documentaries, and other productions over the course of his decades-spanning career. From Apocalypse Now to The Departed and The West Wing to Grace and Frankie, Sheen has been a longtime fixture of Hollywood, one who continues to turn out great performances even as he turns 80 years old.
Darrell Britt-Gibson (Bobby Rush)
It is rare to see a movie these days that doesn't feature at least one member of the cast of The Wire, and Judas and the Black Messiah is no exception. Portraying Black Panther Party Chicago chapter co-founder (and future U.S. Congressman) Bobby Rush is Darrell Britt-Gibson, who took on the role of Darius "O-Dog" Hill on David Simon's crime series in the show's final two seasons. More recently, Britt-Gibson has shown up in movies like Three Billboards Outside Ebbing, Missouri, Just Mercy, and The Unicorn, as well as shows like Barry and You're The Worst.
Lil Rel Howery (Wayne)
If you didn't know any better, you would think Judas and the Black Messiah was a reunion for the cast of Get Out considering the presence of the film's two leads as well as Lil Rel Howery, who played Rod Williams in Jordan Peele's 2017 socially-charged horror drama. Prior to taking on the role of Wayne in the 2021 biographical drama, the actor and comedian found success in movies like Bird Box, Bad Trip, and Good Boys, as well as roles on shows like Insecure, Lip Sync Battle, and his own 2018 comedy Rel.
Algee Smith (Jake Winters)
Algee Smith, who plays Black Panther Party member Jake Winters in Judas and the Black Messiah has been on a role as of late with his leading role of Chris McKay on the HBO drama Euphoria. This has been a long time in the making for the singer and actor who found success with his portrayal of Ralph Tresvant in the 2017 miniseries The New Edition Story and its 2018 followup The Bobby Brown Story. Besides that, Smith has given outstanding performances in The Hate U Give and Detroit.
Jermaine Fowler (Mark Clark)
Portraying Mark Clark, the other member of the Black Panther Party's Chicago chapter caught in the crossfire of the December 1969 raid is Jermaine Fowler, the up-and-coming comedian and actor who has been making a name for himself in recent years. Starting with Guy Code in 2012, Fowler has shown up on everything from Crashing to Superior Donuts, and will soon have a role of a lifetime when he portrays Lavelle, the son of Eddie Murphy's Akeem in Coming 2 America.
Dominique Thorne (Judy Harmon)
Prior to her appearance in the Judas and the Black Messiah, in which she plays Black Panther Party member Judy Harmon, Dominique Thorne only appeared in one movie: If Beale Street Could Talk. The world will soon see much more of the young actress as she is set to take on the role of Riri Williams, aka Ironheart in the upcoming Disney+ original series Ironheart.
Robert Longstreet (Leslie Carlyle)
Robert Longstreet takes up the role of FBI Agent Leslie Carlyle in Judas and the Black Messiah, but you were probably busy wondering if that was the same guy from Doctor Sleep and The Haunting of Hill House whenever he was on screen. Spoiler alert: that was him. Over the years, Longstreet has been a part of the cast of movies like Pineapple Express and The Old Man & the Gun as well as countless smaller roles on shows like Matlock and Dawson's Creek.
Terayle Hill (George Sams)
Judas and the Black Messiah is full of portrayals of some of the Black Panther Party's most notable members, including George Sams, who is portrayed here by Terayle Hill. Probably best known for portraying Trey on Cobra Kai, Hill has spent much of the past six years showing up on shows like The Quad and Step Up: High Water.
Amari Cheatom (Collins)
Amari Cheatom, who plays Collins in Judas and the Black Messiah is another member of the film's cast that has appeared in a number of culturally significant movies over the years. With credits that include Django Unchained, Crown Heights, Detroit, and Night Catches Us to his name, Cheatom has made a name for himself in hard-hitting dramas based on historical events or set in pivotal times in American history.
Caleb Eberhardt (Bob Lee)
Caleb Eberhardt, who plays Bob Lee in Judas and the Black Messiah, only kickstarted his career within the past decade but has already earned roles in some pretty big productions. With roles in movies like The Post and Black Christmas as well as television shows like The Deuce and Happy!, the young actor is making his mark.
With a cast as talented as the one that brings the characters (both real and imagined) to life in Judas and the Black Messiah it is shocking that they weren't nominated for a Screen Actors Guild Award for Outstanding Performance by a Cast. But hey, the movies that were nominated, including The Trial of the Chicago 7 more than earn their recognition.
Your Daily Blend of Entertainment News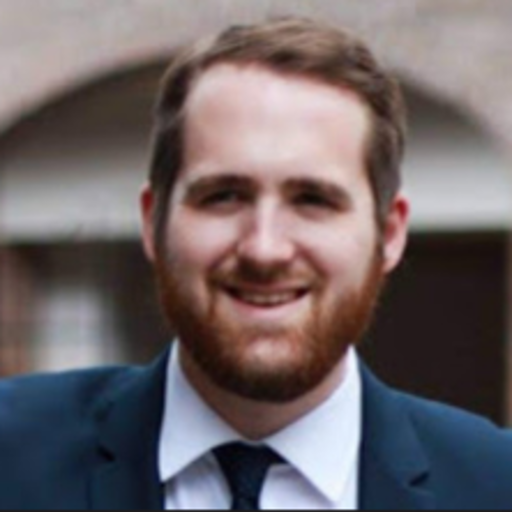 Philip grew up in Louisiana (not New Orleans) before moving to St. Louis after graduating from Louisiana State University-Shreveport. When he's not writing about movies or television, Philip can be found being chased by his three kids, telling his dogs to stop barking at the mailman, or yelling about professional wrestling to his wife. If the stars properly align, he will talk about For Love Of The Game being the best baseball movie of all time.