Why Brandy's Cinderella Holds Up Better Than Recent Disney Musical Remakes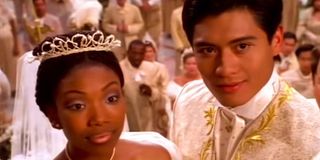 (Image credit: (Disney))
CinemaBlend participates in affiliate programs with various companies. We may earn a commission when you click on or make purchases via links.
For a few years, Disney has been laser-focused on remaking some of its most memorable musicals into live-action remakes sparkling with huge talent and big production value. For example, 2017's Beauty and the Beast, 2019's Aladdin and Lion King each surpassed $1 billion in box office earnings. Since then, Disney's live-action forays have been a little less musical, but the studio's streaming service did give us some fairytale goodness with the surprise re-release of 1997's Cinderella starring Brandy and Whitney Houston. After revisiting the 1997 Cinderella on Disney+, I've realized it holds up better than I thought, specifically in ways that have me realizing what recent remakes have missed the mark on.
Kids who grew up in the '90s especially will remember the TV special from their childhoods. The 1997 version of Rodger and Hammerstein's version of the musical premiered on ABC's Wonderful World of Disney telecast nearly 25 years ago and remained a staple among Disney's channels for years to come. The movie features an impressive cast even by today's standards, with the late Whitney Houston portraying Cinderella's fairy godmother and Whoopi Goldberg and Victor Garber playing the parents of Paolo Montalban's Prince Charming.
Ahead of rewatching this version of Cinderella, I'll admit I was hesitant. The movie was such a powerfully vivid and dear project to me when I was a kid. Unlike many of Disney's other movies at the time, I had not readily been given access to checking it out as an adult. Yet, after watching it, I find myself questioning why I enjoyed that more than the studio's $100 million or so big event films. Let's talk about why Brandy's Cinderella holds up in ways that I don't imagine today's kids will find themselves experiencing 20 years from now:
The 1997 Cinderella Movie Is Super Broadway
For starters, the Cinderella version I just revisited is basically the taping of a production of a musical on a number of sound stages. It's an adaptation of Rodgers and Hammerstein's version of the play starring Julie Andrews (from 1957) that was intended for TV back then too before becoming a Broadway production in its own right later on. The musical was written by composers who have contributed the most Broadway musicals one could have on their bingo card, such as South Pacific or The Sound of the Music.
This is where I think 1997's Cinderella absolutely went right in a way that has been missing from other live-action Disney movies recently. There's a magic to Disney and Broadway holding hands that Brandy's Cinderella endearingly captures. The studio has ignored the loveliness of letting a musical about a prince and a giant pumpkin just be cheesy and cute, and tried to feed into the epic-ness of certain action movies that ties in with fantasy elements. As a kid, I promise you, I did not care how many dancers were in the ensemble numbers or how blue Cinderella's dress was.
The Small-Scale Production Is More Charming Than CGI-Fests
Before pressing play on the movie, I was most stressed about the low budget messing with my experience having lived in a world where I've seen Lily James' Cinderella reimagine a night with glass slippers. Brandy's Cinderella was made on a measly budget of $12 million, and I'll tell you, it did not bother me one bit. The movie's attention to its costumes and how they created palpable sets more than made up for it. What's funny is Whitney Houston's Fairy Godmother character has a series of drawn spirals that show up when she's doing her magic. It is objectively not a great effect, but it still somehow does the job and it did not take away from my enjoyment of her character.
It feels weird, but I'm gonna go ahead and ask: Disney, can you actually lower your standards for the 'visual' and spend that energy in charming our slippers off? I'm daydreaming about what 2017's Beauty and the Beast could have been without all its grand designs and autotune – because some of the personalities of those characters were lost by its fantasy "realism." Yeah, I'd return it all to get more joy than I got from the 1997 version of Cinderella. I think the studio has gotten so lost in the visual aesthetic of its work that it overpowers the content itself.
It's All About The Talent And Iconic Music
I'm not going to sit here and tell you the 1997 Cinderella is a perfect movie or anything and my own nostalgia for the project most definitely plays a part here, but isn't that the point? Movies like this are supposed to be for the kid in us; who is it serving if it doesn't fully reach into your innermost child? The more recent Disney remakes reach through two windows in order to appeal to us and it is less easy to focus on them as their own thing.
Cinderella keeps it real simple. You like Cinderella? What about a really talented cast, a classic story and some adorable songs? OK, cool, here you go! That's it. No nonsense. I feel like there's been something lost from trying to appeal to the animated versions and then also provide a sense of scale that will interest us into reliving it in a different and elevated way. There's nothing wrong with thinking big, but along the way, some potentially great performances get lost in the shuffle. Remember how Ewan McGregor played Lumiere? No? Me either, because he disguised himself in five layers of production design to make the scene look magnificent rather than keeping the focus on the personality he could specifically bring to the iconic role. Oppositely, Bernadette Peters' evil stepmother is very particular and memorable.
What Disney Can Learn From Brandy's Cinderella
Watching 1997's Cinderella made me realize that Disney is Marvel-fying it's "universe" of Disney characters from its classic films and I don't really want that. I love Marvel, but that's so much different than what makes me love a Disney musical. The studio should instead save the large-scale for something original and new that will fully sweep us away and remake musicals on a smaller Broadway scale on Disney+, like the studio once did with 1997's Cinderella. The streaming service has already found major success with Hamilton coming to the streamer. The kids of today deserve $100 million dollars thrown at something that is completely their own experience. I'll always have Whitney Houston singing "Impossible" to Brandy wrapped in my memory and that feels more special than copycat Lion Kings to switch and forth between.
You can check out Cinderella on Disney+, which you can sign up for using this link. What do you think? Did the 1997 Cinderella hold up for you? Vote in our poll below.
This poll is no longer available.
Your Daily Blend of Entertainment News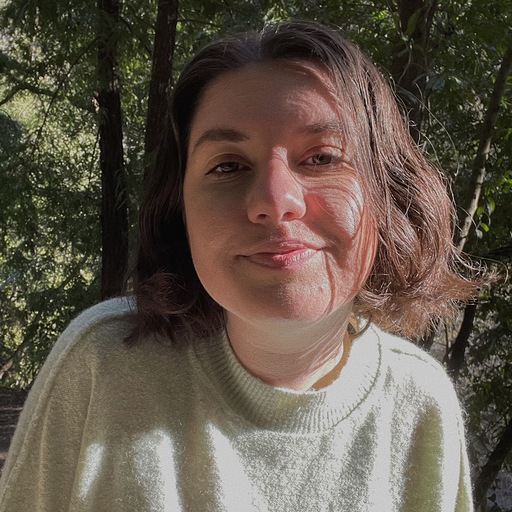 YA genre tribute. Horror May Queen. Word webslinger. All her writing should be read in Sarah Connor's Terminator 2 voice over.