Disney's Live-Action Pinocchio Cast: Where You've Seen And Heard The Actors Before
Tom Hanks is jumping back into the Mouse House to participate in the live-action Pinocchio movie.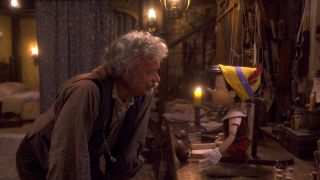 (Image credit: Disney+)
Disney's been on a roll with its live-action remakes of classic stories front since 2014's Maleficent (or, if you want to go back a little further, 2010's Alice in Wonderland), so it's hardly surprising that Pinocchio, the Mouse House's second animated feature film, is getting such treatment. The live-action Pinocchio movie has been in the works since 2015, and ever since Robert Zemeckis officially signed on to direct in early 2020, the project's been making steady progress and moving forward.
Now, the long-awaited project is finally here and is currently available to stream for anyone with an active Disney+ subscription. If you have watched the live-action CGI hybrid re-imagining of the Disney animated classic or are planning on watching it over the weekend, there's a good chance you're wondering where you've seen and heard some of the Pinocchio cast before. Well, worry no more, for we are about to break down the full cast, starting with Tom Hanks…
Tom Hanks (Geppetto)
Between voicing Woody across four Toy Story movies and playing Walt Disney himself in Saving Mr. Banks, not to mention starring in the Touchstone Pictures-produced movies Splash and Turner & Hooch, Tom Hanks should unquestionably be counted in the upper echelon of Disney actors. Hanks' latest contribution to the studio is playing Geppetto, the kind woodcarver who fashions Pinocchio and raises him as his son when he's brought to life.
In addition to appearing in various Disney productions throughout his career, the two-time Academy Award winner has also given commanding and unforgettable performances in Philadelphia, Forrest Gump, Saving Private Ryan, and some of the best romantic comedies of all time. His more recent credits include Toy Story 4, Finch, and Elvis, which joined the list of other 2022 movies streaming just one week prior to the Pinocchio debut.
Benjamin Evan Ainsworth (Pinocchio)
As one would expect, Pinocchio will be a mix of live-action and CGI, with Pinocchio obviously being depicted with the latter (until he's turned into a real boy, of course). So, who will voice the beloved puppet? That honor goes to Benjamin Evan Ainsworth, who many of you might recognize from playing Miles in Netflix's The Haunting of Bly Manor.
That said, Pinocchio won't be Ainsworth's first Disney outing, as he can currently be seen as William in the Disney+ original movie, Flora & Ulysses. Ainsworth also joined Netflix's The Sandman cast for one episode of the popular fantasy series.
Keegan-Michael Key
One of the main villains in the original Pinocchio was Honest John, a con artist fox who convinces the eponymous protagonist to join Stromboli's puppet show and later embark to Pleasure Island. That doesn't change for the live-action Pinocchio adaptation, as Keegan-Michael Key provides the voice of Honest John.
This is Key's fifth time contributing to the Disney canon, having previously played Hugo Gernsback in Tomorrowland, Ducky in Toy Story 4,Kamari in the Lion King remake, and multiple characters in Chip 'n Dale: Rescue Rangers. Outside of Disney, the Key and Peele co-creator has appeared in family-friendly movies like the Hotel Transylvania franchise, Jingle Jangle: A Christmas Journey, and several others.
Luke Evans (The Coachman)
Honest John wasn't screwing with Pinocchio on a whim… at least, not when it came to persuading him to go to Pleasure Island. Forthat, he was hired by The Coachman, who rounded up naughty boys to take to that sinister location, then convinced them to misbehave so they'd turn into donkeys and he could sell them. This time around, Luke Evans steps in to bring The Coachman to life.
Disney fans will recognize Evans as Gaston in the live-action Beauty and the Beast remake (he'll reprise the role for a spinoff series), while others may know him more from his time in the Fast & Furious franchise or The Hobbit film series.
Cynthia Erivo (Blue Fairy)
Pinocchio coming to life wasn't a miracle of nature; we have the Blue Fairy to thank for making the puppet be able to walk and talk. The Blue Fairy also appointed Pinocchio his conscience and informed him that he'd be able to become a real boy if he proved he was brave, truthful, and unselfish. Cynthia Erivo plays the live-action version of the Blue Fairy, with Pinocchio marking her first time working on a Disney project.
Despite not having worked with the House of Mouse in the past, Erivo has built quite a name for herself in the past few years, with memorable performances in movies like Bad Times at the El Royale and Harriet (which earned her multiple award nominations) and a list of shows that includes The Outsider and Genius: Aretha.
Joseph Gordon-Levitt (Jiminy Cricket)
Having been given a much bigger role in Disney's Pinocchio compared to the character in the original story, it's only natural that the live-action remake brought back Jiminy Cricket for the latest retelling of the classic. Joseph Gordon-Levitt, whose more recent credits include Project Power and The Trial of the Chicago 7, provides the voice of Jiminy in the 2022 Disney movie.
One of the more successful child actors who transitioned to adult roles, Gordon-Levitt has found success in everything from Angels in the Outfield to Inception, and 3rd Rock from the Sun to Super Pumped over the years.
Lorraine Bracco (Sofia The Seagull)
Lorraine Bracco, whose notable credits include Goodfellas, The Sopranos, and Rizzoli & Isles, takes on the role of Sofia the Seagull, a new character introduced for the Disney+ exclusive Pinocchio. Recently, Bracco has landed roles on shows like BoJack Horseman, Blue Bloods, and several others, as well as movie appearances in the likes of The Birthday Cake and A Ring for Christmas.
Like several other Disney and Pixar films from the past couple of years, Pinocchio is available exclusively on Disney+. Stay tuned to CinemaBlend for more stories about Pinocchio, and don't forget to look through our 2022 release schedule to discover what movies will come out later this year.
Your Daily Blend of Entertainment News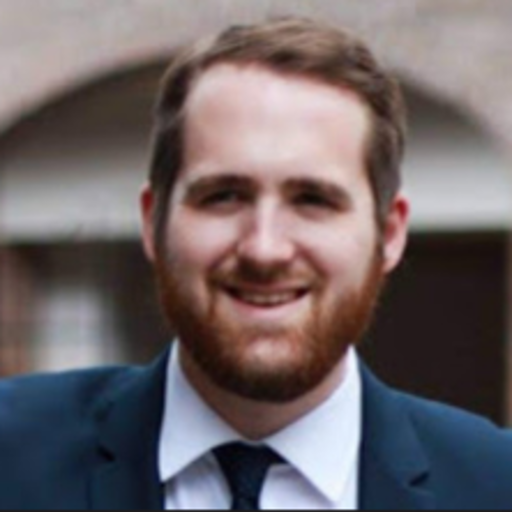 Philip grew up in Louisiana (not New Orleans) before moving to St. Louis after graduating from Louisiana State University-Shreveport. When he's not writing about movies or television, Philip can be found being chased by his three kids, telling his dogs to stop barking at the mailman, or yelling about professional wrestling to his wife. If the stars properly align, he will talk about For Love Of The Game being the best baseball movie of all time.