Ben Affleck's Batman and 5 DC Characters I Would Love To See In James Gunn's The Suicide Squad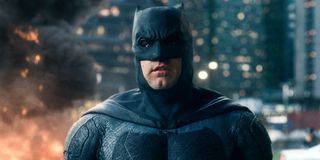 James Gunn's The Suicide Squad is the next film in the DC Extended Universe and, so far, the standalone sequel looks like a lot of fun. Part of this is due to the fact that the Guardians of the Galaxy director reached deep into DC Comics lore to pull out some kooky characters. I mean honestly, Polka-Dot Man, Ratcatcher 2 and Starro are all in this movie! Despite all of the new DCEU faces though, it would be nice to see a few veterans of the franchise, aside from the returning members of Task Force X. Ben Affleck's Batman would be a perfect candidate, along with a few others.
While the direction of the DCEU has been somewhat "unfocused" since its conception, it looks like Warner Bros. is finally zeroing in on a direction for it. This would allow for more crossovers to better maintain continuity within the DCEU movies. Since The Suicide Squad contains characters from different corners of the universe, it could certainly be a testing ground for this and provide fans with some exciting cameos in the process. So let's check out some characters that should pop in the movie, shall we:
Bruce Wayne/Batman (Ben Affleck)
Gotham's Dark Knight managed to pop up a few times in David Ayer's 2016 film, first subduing Deadshot and Harley Quinn in flashbacks before confronting Amanda Waller as Bruce Wayne in the present. Although his role was relatively small in the grand scheme of things, it was still nice to see him show up in the villain-centric movie. And there could be a role for him in this follow-up.
Of course, the Caped Crusader has comic book connections to a few members of Task Force X. Harley Quinn is clearly the first that comes to mind and, after everything the character has been through, it would be nice to see this seemingly more formidable Quinn go toe to toe with Batman in a brief Gotham-set scene. Or what could be even more interesting is seeing the Dark Knight have an encounter with Savant, a Gotham City-based vigilante who has ties to Oracle and the Birds of Prey in the comics. Admittedly, any scene with the Bat would be fan service, but it sure would be nice to see Ben Affleck again before he returns in The Flash.
Renee Montoya (Rosie Perez)
Speaking of the Birds of Prey, why not have a member of the team show up in The Suicide Squad? The vigilante team, made up of Black Canary, Huntress and Renee Montoya, is a little unconventional, which is what they have in common with Task Force X. Considering this sweet connection and the fact that they both dwell in the same world, it would be nice to see one member show up in James Gunn's film. And I personally think Renee Montoya is a strong candidate for a cameo.
Black Canary and Huntress may seem like the obvious choices for any potential Birds of Prey cameo, but an appearance from Rosie Perez's Montoya would add a somewhat grounded element to the film. Plus, the actress is just great in the role, and kicks all kinds of butt. Her direct connection to Harley Quinn could possibly insert her into the movie at some point, maybe they're kicking it in Gotham before or after Quinn's adventure with the squad. Or maybe she can find an in through Savant's link to the Birds of Prey? Montoya may be a longshot, but James Gunn is just big enough of a comic book fan to make something happen.
Floyd Lawton/Deadshot (Will Smith)
To say that Task Force X looks incredibly different in The Suicide Squad would be a massive understatement. The sequel brings in a number of new faces, leaving a number of veterans from the original out of the story. One of the biggest names not to return is Will Smith, who played the team's resident sharpshooter - Deadshot. Unfortunately, scheduling conflicts prevented the actor from reprising his role, but could he still return for a small cameo?
It's true that Will Smith's busy schedule and the ongoing pandemic, which began shortly after The Suicide Squad commenced production, could lessen the chances of a Deadshot cameo. Yet there's always the possibility that James Gunn was able to shoot a small scene with Smith pre or mid-pandemic, specifically something that can serve as a post-credits tag. The future of the Suicide Squad franchise remains to be seen but, if the film is successful enough to get another installment, it might not be a bad idea to plant seeds for Floyd Lawton at some point.
Cassandra Cain (Ella Jay Basco)
Cassandra Cain was another one of the new faces introduced to the DC Extended Universe through Birds of Prey, and she certainly managed to make an impression. The young pickpocket forged a film relationship with Harley Quinn and played a key role in defeating Roman Sionis/Black Mask. By the film's end, she became Harley's partner and apprentice, so there's a chance we could see her alongside her mentor once again in The Suicide Squad.
As of this writing, James Gunn has made no clear indication as to where his film takes place in relation to Birds of Prey, and he's mentioned nothing about Cassandra Cain's fate. Still, there's a possibility The Suicide Squad picks up after, meaning there's a chance for Cassandra to pop in. There are a number of ways to fit her in, whether it be through one of Harley's quick flashbacks or a brief and funny present-day scene. I don't know about you but, if Harley survives the mission, I can definitely see her somehow escaping captivity, with Cassandra picking up in a getaway car.
Barry Allen/The Flash (Ezra Miller)
The Fastest Man Alive just had a fairly entertaining outing in Zack Snyder's Justice League, and he'll race back to the big screen next year when his long-awaited solo film finally hits theaters. Despite the fact that fans have more Barry Allen on the way, it would be nice to see him make a pit stop in The Suicide Squad. Yes, Allen did appear in the original film, but there's still an argument to be made for him to return in this new movie.
In 2016's Suicide Squad, Ezra Miller's Barry Allen popped in for a brief scene that showed him taking down Captain Boomerang. While it was likely a cool encounter for comic book fans, it was short and could have used a bit more. If I'm being completely honest, a rematch between the two foes would be a nice treat. Only this time, it'd be great to see Boomerang put up more of a fight, before ultimately losing to Flash again. I mean a second meeting isn't a crazy idea, especially when you consider that the chances of Digger Harkness causing trouble in Central City again are high.
Clark Kent/Superman (Henry Cavill)
Of all the characters in the DC Extended Universe, Henry Cavill's Superman is the one fans have arguably been craving the most. The hero finally resurfaced in all his black-suited glory in Zack Snyder's Justice League, though his future in the franchise is still up in the air. But The Suicide Squad has a prime opportunity to use the character in what could be a memorable scene.
Idris Elba's Bloodsport is serving time in Belle Reve penitentiary for a very big reason -- he shot Superman with a Kryptonite bullet. Now, it's unclear how much of Bloodsport's backstory we'll see, but the sight of him taking down the Man of Steel in such a way would be too incredible. Ideally, no one wants to see Superman being defeated, but it's hard to deny how awesome it would be to actually see Bloodsport commit the deed. Getting Henry Cavill back is a big ask, but a fan can dream, right?
Given James Gunn's unpredictability as a writer and director, there's not telling what kind of bloody, madcap tale he has in mind for The Suicide Squad. But let's hope it involves at least a few surprise appearances from other DCEU vets.
The Suicide Squad is set to hit theaters and stream on HBO Max on August 6, 2021.
Your Daily Blend of Entertainment News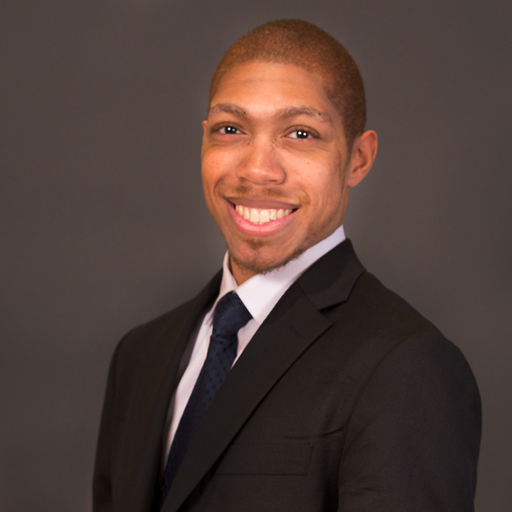 Covering superheroes, sci-fi, comedy, and almost anything else in film and TV. I eat more pizza than the Teenage Mutant Ninja Turtles.