The Best Richard Dreyfuss Movies And How To Watch Them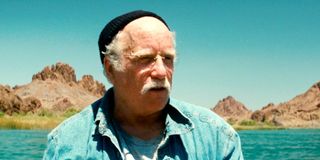 CinemaBlend participates in affiliate programs with various companies. We may earn a commission when you click on or make purchases via links.
More so than just about anyone else in Hollywood the past 50 years, Richard Dreyfuss has a remarkable ability to play characters that go beyond what it means to be unlikable yet we just can't take our eyes off of them. And with scores of credits, multiple awards, and countless memories attached to his name, sometimes it can be hard to remember all the roles that have been elevated by the talented actor who made a career out of playing a know-it-all and oftentimes irredeemable jerk. So, if you're looking for the best Richard Dreyfuss movies, whether it be the fan-favorite Jaws streaming or Mr. Holland's Opus on Blu-ray, we've got you covered.
Below is a list that spans decades, genres, and even types of characters Richard Dreyfuss has made iconic figures in the annals of cinema's history. And even though Dreyfuss is hardly ever the most likable person on screen, more times than not, his characters are the one we often remember the most.
Jaws (1975)
Despite not having the smoothest of productions, Jaws remains one of the best Steven Spielberg movies and the same can be said for everyone involved. This timeless horror classic, which features three strangers from different backgrounds putting aside their differences to hunt down the biggest shark outside of perhaps The Meg, features some of the biggest thrills and chills as well some biting social commentary that is as meaningful in today's culture as it was nearly 50 years ago. And plus, Richard Dreyfuss' Matt Hooper is in the top tier of the actor's best movie pricks.
Stream Jaws on HBO Max. If you're not an HBO Max subscriber, you can sign up here. *
Buy Jaws on DVD/Blu-ray on Amazon.
Close Encounters Of The Third Kind (1977)
Outside of maybe Jaws, the 1977 science-fiction epic Close Encounters of the Third Kind is the most popular and notable collaboration by director Steven Spielberg and Richard Dreyfuss. In the movie, which has a remarkable score by the great John Williams, Dreyfuss plays Roy Neary, an everyman obsessed with aliens who discovers a UFO and becomes part of an international effort to communicate with the visiting extraterrestrials. With iconic scene after iconic scene, there are plenty of reasons why the mesmerizing classic remains so well-regarded all these years later.
Rent/Buy Close Encounters of the Third Kind on Amazon.
Buy Close Encounters of the Third Kind on DVD/Blu-ray on Amazon.
Mr. Holland's Opus (1995)
Sometimes we don't know our true purpose in life until we're years or decades into the process. That is the case for composer-turned-music teacher Glenn Holland (Richard Dreyfuss) in Stephen Herek's 1995 drama Mr. Holland's Opus. It's hard, or next to impossible, really, to find someone better suited for the role of a dedicated if not a bit over-zealous musician as he changes the lives of dozens of students throughout his teaching career. And while he's hardly the ideal father, husband, or teacher in some regards, Holland remains dedicated to his craft and the lives of those in his classroom.
Stream Mr. Holland's Opus on Disney+.
Rent/Buy Mr. Holland's Opus on Amazon.
Buy Mr. Holland's Opus on DVD/Blu-ray on Amazon.
American Graffiti (1973)
Set in early 1960s Modesto, California, George Lucas' coming-of-age comedy American Graffiti follows a group of friends (led by Richard Dreyfuss' Curt Henderson and Ron Howard's Steve Bolander) as they spend the final night of their last summer vacation cruising the streets and taking in the sound of a local radio station. This beautifully written, shot, and cast (including a pre-Star Wars Harrison Ford), the Academy Award-nominated American Graffiti is damn near perfect from start to finish and does a wonderful job of capturing the essence of youth and its fleeting nature as the core group of friends contemplate the rest of their lives.
Stream American Graffiti on Cinemax.
Rent/Buy American Graffiti on Amazon.
Buy American Graffiti on DVD/Blu-ray on Amazon.
Stand By Me (1986)
There have a great number of Stephen King adaptations over the years but one that captures the essence of friendship and boyhood courage better than most is Rob Reiner's Stand By Me. Released in 1986, the coming-of-age drama follows four best friends as they set out to find the dead body of a missing boy in Castle Rock, Oregon. The movie, which has an outstanding central cast consisting of Wil Wheaton, River Phoenix, Corey Feldman, and Jerry O'Connell, is made all the better thanks to Richard Dreyfuss' emotional and evocative narration featured throughout.
Rent/Buy Stand By Me on Amazon.
Buy Stand By Me on DVD/Blu-ray on Amazon.
What About Bob (1991)
In Frank Oz's 1991 comedy What About Bob?, Richard Dreyfuss plays the stereotypical egotistical and downright maniacal therapist Dr. Leo Marvin who becomes the latest victim in a long line of psychologists forced to deal with Bill Murray's Bob Wiley and all his phobias and idiosyncrasies. Throughout the movie, as Bob continues to cross the line and become all-too involved in his doctor's family life, Leo begins to lose his composure and the ear of his wife and two children who all feel sympathetic towards their guest. One of the standout Dreyfuss performances (thanks to descent into madness), What About Bob? is a maddening yet hilarious affair.
Stream What About Bob? on Hulu.
Rent/Buy What About Bob? on Amazon.
Buy What About Bob? on DVD/Blu-ray on Amazon.
Let It Ride (1989)
In Joe Pytka's 1989 comedy Let it Ride, Richard Dreyfuss plays a character by the name of Jay Trotter, a cab driver and gambling addict who happens to stumble upon the lead of a lifetime when he and his best friend, Looney (David Johansen), learn of a fix at the race track. What follows is one of Dreyfuss' classic downward spirals as Jay continues to be his biggest supporter while also being his own worst enemy, all the while having a "very good day."
Stream Let it Ride on Paramount+.
Rent/Buy Let it Ride on Amazon.
Buy Let it Ride on DVD/Blu-ray on Amazon.
The American President (1995)
Written by Aaron Sorkin and directed by Rob Reiner, the 1995 romantic drama The American President remains one of the best political movies out there and that's before you even bring in the subplot of Richard Dreyfuss' Senator Bob Rumson using his attacks on President Andrew Shepherd's (Michael Douglas) relationship with lobbyist Sydney Ellen Wade (Annette Bening). When Rumson does appear, and boy does he make a mess of things, the heat is turned up and we get to see one of the most remarkable presidential speeches not given by Bill Pullman in Independence Day.
Rent/Buy The American President on Amazon.
Buy The American President on DVD/Blu-ray on Amazon.
Down And Out In Beverly Hills (1986)
Down and Out in Beverly Hills is one of those movies that sounds too good to be real, but this deeply funny and troublesome affair is very much the real deal. Centering on a suicidal homeless man named Jerry Baskin (Nick Nolte) as he attempts to drown himself in pool of a swanky Beverly Hills mansion belonging to a financially successful yet emotionally floundering family led by Richard Dreyfuss and Bette Midler, Paul Mazursky's 1986 dark comedy tells the story of rebirth and reawakening through extraordinary means. Everyone works perfectly in their roles here, especially Dreyfuss' Dave Whiteman, who experiences quite a personal journey by the time this one is through.
Stream Down and Out in Beverly Hills on HBO Max.
Rent/Buy Down and Out in Beverly Hills on Amazon.
Buy Down and Out in Beverly Hills on DVD/Blu-ray on Amazon.
Dillinger (1973)
Richard Dreyfuss is the last person you would expect to portray a notorious Great Depression-era criminal but he does just that in John Milius' 1973 gangster film Dillinger, taking on the role of Baby Face Nelson. One of the many allies of the infamous bank robber John Dillinger (Warren Oates) to appear in star-studded affair, Dreyfuss' Baby Face is one of the craziest of the bunch, just like so many other representations of the prolific bank robber who met a similar fate of his fellow prison escapee nearly a century ago.
Buy Dillinger on DVD/Blu-ray on Amazon.
W. (2008)
Released in the final months of George W. Bush's second term in the White House, Oliver Stone's political drama W. attempts to tell an unbiased and faithful story about the 43rd President of the United States and his transformation from a bumbling man to the leader of the free world. And while not everything about this movie works, the performances from Josh Brolin as "Dubya" and Richard Dreyfuss' Vice President Dick Cheney are worth pointing out. Throughout the film the relationship between the acting president and the man who pulls the strings behind the scenes (Cheney) seems tense and strained, and that's thanks in part to Dreyfuss' understanding and command of the role, to the point it's difficult to see where the character ends and the man begins.
Buy W. on DVD/Blu-ray on Amazon.
Always (1989)
After a little more than a decade, Steven Spielberg and Richard Dreyfuss teamed up once again for the 1989 fantasy romance drama Always, in which Dreyfuss portrays a daredevil aerial firefighter named Pete Sandich. After an attempt to save his best friend, Al (John Goodman), results in his own demise, Pete comes back as a ghost to say his goodbyes and free his girlfriend, Dorinda (Holly Hunter) so that she can move on past the tragedy. Featuring what would be Audrey Hepburn's final film role, this hidden gem is worth checking out.
Buy Always on DVD/Blu-ray Amazon.
The Goodbye Girl (1977)
Richard Dreyfuss won an Academy Award and Golden Globe for his portrayal of eccentric actor Elliot Garfield in Herbert Ross' 1977 romantic comedy The Goodbye Girl, in which he appeared alongside Marsha Mason as Paula McFadden. The movie tells the story of two strangers who become roommates when McFadden's former lover subleases their apartment to Garfield without filling her in on the arrangement. Initially reluctant to live together the pair soon become dependent upon one another and their relationship goes from one of circumstance to that of true love.
Rent/Buy The Goodbye Girl on Amazon.
Buy The Goodbye Girl on DVD/Blu-ray Amazon.
Tin Men (1987)
Barry Levinson's 1987 comedy Tin Men follows two rival door-to-door aluminum siding salesmen played by Richard Dreyfuss and Danny DeVito. As the movie goes on, the two down-on-their-luck salesmen with troubled personal lives begin to cross paths more frequently, resulting in explosive arguments and a close-knit bond that blurs the line between enemy and friend.
Buy Tin Men on DVD/Blu-ray Amazon.
Stakeout (1987)
John Badham's 1987 buddy cop comedy Stakeout isn't usually the first movie to get mentioned whenever someone is talking about the action subgenre, but the one-time box office leader shouldn't be overlooked. Starring Richard Dreyfuss and Emilio Estevez as two detectives on the hunt for an escaped convict, the movie features some of the tropes you'd expect from a movie like this, but it's blend of comedy, suspense, and some great action make it one worth checking out.
Buy Stakeout on DVD/Blu-ray Amazon.
This is just beginning to barely scratch the surface of all the great Richard Dreyfuss movies that you can watch streaming, through digital rentals, or by picking up an old-fashioned DVD, including the 2010 animal horror movie Piranha 3D which features what has to be one of the best death scenes of all time. And with even more upcoming films featuring the accomplished actor, now is a good time to take a look at CinemaBlend's updated list of 2021 movie premiere dates.
Your Daily Blend of Entertainment News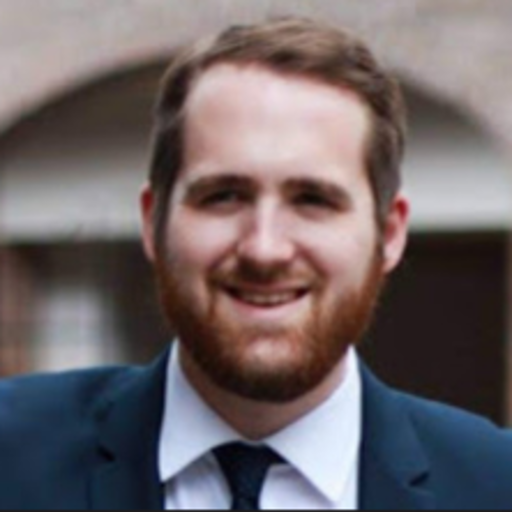 Philip grew up in Louisiana (not New Orleans) before moving to St. Louis after graduating from Louisiana State University-Shreveport. When he's not writing about movies or television, Philip can be found being chased by his three kids, telling his dogs to stop barking at the mailman, or yelling about professional wrestling to his wife. If the stars properly align, he will talk about For Love Of The Game being the best baseball movie of all time.