Man Suing Over Gwyneth Paltrow Brand Goop's Exploding Vagina Candle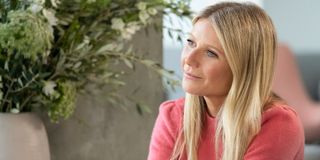 Gwyneth Paltrow's Goop brand has always been a hot button for discussion, as well as a magnet for snark. But now thanks to a lawsuit filed by a man in Texas, Paltrow's personal wellness company is the subject of a legal challenge. And just as you'd imagine, it's all thanks to the rather interesting exploding vagina candle that the Avengers: Endgame star has been selling on the market.
Per details that were obtained by E! News, damages amounting to $5 million are being sought after, on behalf of all who purchased the candle. The class action lawsuit has originated from Texas resident Colby Watson, who claims that the "This Smells Like My Vagina" candle is prone to "catastrophic failure." That failure being the fact that, after burning said candle for three hours or less, Watson reportedly discovered that it had exploded.
Naturally representatives for Gwyneth Paltrow's Goop have responded with a statement that asserts their candle is a safe and properly tested product. That statement also labeled Colby Watson's legal action as "frivolous," and nothing more than an attempt to use a "press heavy product" to make some money. With damages, attorney's fees, and a potential jury trial in the works, this could be yet another big story surrounding a product from the Goop brand that's been alleged to function not quite as advertised.
Who could forget the time where Goop's jade vaginal eggs were the focus of a lawsuit that claimed Gwyneth Paltrow's wellness brand was being dishonest about what they could or couldn't do? Of course, the big difference in the case of this explosive vagina candle is not only the figure being sought after, but also the product and its more harmful malfunction. Plus, there's already a documented history of "This Smells Like My Vagina" still being sold on Goop's website, as well as a previous incident showing another instance of the explosive nature of this product.
Obviously, there's contrary claims on both sides of the issue pertaining to Goop's allegedly defective product. But the one thing that can conclusively be said about "This Candle Smells Like My Vagina" is the fact that it does indeed sell, and has also been known to be a good celebrity gift. At this time, Goop's website lists the $75 candle as sold out, with their product partner Heretic not even listing the candle at all. Whether that's because people want to get a whiff of its ribald scent, or if they think it'll be an eventual collector's item, is left to be determined.
No matter the outcome of this particular scenario, the fact that we're even talking about a Goop product in this manner is par for the course. Love or hate Gwyneth Paltrow's brand, you have to admit that there's a degree of showmanship that keeps their name in the consciousness. Which means that the next product to be launched will naturally be met with much curiosity, and a lot of free publicity.
CinemaBlend's James Bond (expert). Also versed in Large Scale Aggressors, time travel, and Guillermo del Toro. He fights for The User.
Your Daily Blend of Entertainment News
Thank you for signing up to CinemaBlend. You will receive a verification email shortly.
There was a problem. Please refresh the page and try again.