Good Will Hunting: 10 Behind-The-Scenes Facts About The Matt Damon Movie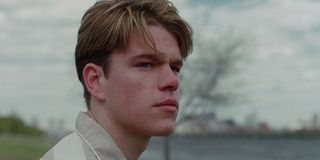 It has been nearly a quarter-century since Good Will Hunting turned Matt Damon and Ben Affleck into two of the biggest names in Hollywood and earned each their first Academy Award (Best Original Screenplay). And while both have gone on to be a part of one successful project after another, the intimate and inspirational story told in their 1997 drama about a genius from the wrong side of the tracks in Boston still holds a special place in the hearts of so many.
There are plenty of reasons why Good Will Hunting is not only one of the best movies in the filmographies of all the actors who appeared in the gripping story, including all the great behind the scenes facts about how the film went from a college project to the launchpad of two careers. Below is a breakdown of some of the most interesting facts about Good Will Hunting including the original spy thriller subplot, all the ways Robin Williams improvised on set, and all the big name directors attached before Gus Van Sant took the reins.
Matt Damon Wrote The First Treatment Of Good Will Hunting For A Playwriting Class At Harvard
Several years before his name would be called at the Academy Awards, Matt Damon initially started out working on what would become Good Will Hunting in a playwriting class at Harvard University. In an oral history of the movie published by Boston Magazine in 2013, Damon explained that he had an assignment to write a one-act play but ended up turning in a "40-some-odd-page" first act of a movie script. Upon accepting the assignment, Anthony Kubiak, Damon's professor, said the treatment was "authentic and real."
Once finished with school, Matt Damon (and his script) went to stay with Ben Affleck in Los Angeles after getting a part in a movie. Damon showed the script to his childhood friend during the stay and two went to work on fleshing it out.
Good Will Hunting Originally Had A Spy Thriller Subplot Before Rob Reiner Stepped In
The original version of Good Will Hunting and the one that would eventually end up getting produced both centered on a brilliant kid from South Boston, but the former also had a spy thriller subplot involving the NSA. In Boston Magazine's oral history, Ben Affleck compared the feel of the original story to something along the lines of Beverly Hills Cop or Midnight Run with the main characters giving the spy agency the slip throughout.
When Rob Reiner's Castle Rock purchased the rights to the screenplay in 1994, however, the director of When Harry Met Sally and Stand By Me gave the future Hollywood stars a choice: go with the spy angle or stick with the story about a young math genius and his therapist. Matt Damon and Ben Affleck decided to abandon the spy angle, which caused them to replace 60 pages of material.
Matt Damon And Ben Affleck Wrote An Out-Of-Place Sex Scene To Make Sure Studios Were Reading The Script
Matt Damon and Ben Affleck eventually took the script elsewhere after the relationship with Castle Rock soured over rewrites and other creative differences. When shopping the script to other studios (and to ensure people were actually reading the material) the two friends inserted a random scene involving Will Hunting and Sean Maguire (Robin Williams) in which the pair would start performing sexual acts on each other.
After being told "No" by one studio after another, the two writers received a call from Harvey Weinstein, who was interested in producing Good Will Hunting through Miramax but under two conditions: Will Hunting's chess playing and the sex acts had to go, as Damon told Boston Magazine.
Kevin Smith, Mel Gibson And Michael Mann Were All Approached To Direct Before Gus Van Sant Signed On
Before Gus Van Sant took on directing duties for Good Will Hunting, several notable directors were attached in one shape or another. When speaking with Boston Magazine, Matt Damon revealed that Ben Affleck gave the script to Kevin Smith and asked him to direct the movie. Though appreciative of the gesture, the Clerks director told his pal he "wouldn't dare direct" the movie because it was so beautiful.
At one point, Mel Gibson was developing Good Will Hunting, but later dropped out of the project at the request of Matt Damon who wanted to get the ball rolling after months of inactivity. In an interview with Collider, producer Chris Moore revealed Michael Mann was even in the running at one point, but the acclaimed director passed not long thereafter.
Good Will Hunting Was Able To Film At Harvard But Only After John Lithgow Made A Phone Call
Harvard University is notorious for not allowing movies to be shot on its campus, even if it's a high-profile film like The Social Network. This too was initially the case for Good Will Hunting when the university wouldn't allow the Gus Van Sant-directed picture be shot on its hallowed grounds. Well, that is until John Lithgow, of all people, stepped in to save the day. In a 2017 Boston.com piece on the various shooting locations in Good Will Hunting, location manager Charlie Harrington revealed that Lithgow asked him what he wanted and made a quick phone call that ultimately resulted in them being able to shoot on location.
Ben Affleck Got The 'Best Part Of My Day' Speech Down On The First Take But Did Two More Because He Couldn't Believe It Was Over
The scene in Good Will Hunting where Chuckie (Ben Affleck) tells Will (Matt Damon) that he needs to leave town not for himself but for everyone who believes in him was one that the writing and acting pair worked on tirelessly before filming began. When speaking with Boston Magazine, Damon revealed that even though Gus Van Sant got three takes of Chuckie's iconic speech, everyone know they got it right on the first try.
After working on one of the most heartfelt moments of the movie (and of his career) for so long and finishing it in 15 minutes, Ben Affleck was in shock that it was over, later saying it was hard to internalize the fact that it was over so quickly.
There Were Plans To Kill Off Will And Chuckie At Different Points In Pre-Production
When Gus Van Sant first came on as director, Matt Damon and Ben Affleck agreed that the legendary filmmaker was now in control and they would follow his lead as actors. Early on in pre-production when the script was still being fleshed out, Van Sant told the pair that he wanted to kill off Chuckie by crushing him like a bug on a construction site. As Damon recalled when speaking with Film Scouts, he and Affleck thought it was a bad idea that wouldn't work but decided to write it up anyway and present it to the director, who, by the way, thought it was a bad idea after all.
Later on in the same interview, Matt Damon revealed Good Will Hunting was originally going to end with Carmine Scarpaglia (Rob Lyons) coming back to get revenge on Will, killing him in the process.
Terrence Malick Helped Matt Damon And Ben Affleck Come Up With Good Will Hunting's Ending
Good Will Hunting ends with Will setting off to drive to California to go see about a girl and reunite with Skylar (Minnie Driver), but this wasn't how things were originally supposed to go. Initially, Matt Damon and Ben Affleck had the couple leaving together, legendary filmmaker Terrence Malick (who happens to be best friends with Affleck's godfather) thought it could be better. In an interview with Tom Shone (via IndieWire), Damon recalled the night he and Affleck had dinner with Malick who told them it would be better for Will go after Skylar after she had already left.
Robin Williams Ad-Libbed 'Son Of A Bitch, He Stole My Line' At The End Of Good Will Hunting
Terrence Malick wasn't the only person to make an impact on the final moments of Good Will Hunting as the late Robin Williams ad-libbed one of the most iconic parts of the entire movie. In the Boston Magazine oral history, Matt Damon revealed that Sean originally didn't have any lines when he reaches into his mailbox and pulls out the note from Will saying he "had to go see about a girl." During one of the takes, Robin Williams improvised with "Son of a bitch, he stole my line," creating the timeless scene.
Gus Van Sant Was A Massive Fan Of Elliott Smith And Incorporated His Music Before Shooting Even Began
Elliott Smith's music is prevalent throughout Good Will Hunting but it wasn't something that was added in after everything was nearly said and done. In a great interview with Boston Magazine, director Gus Van Sant, who was already a fan of Smith's music at that point, admitted he had several songs in mind during pre-production and later told the film's editor to include the music while putting the movie together.
It got to the point where Gus Van Sant knew the music had to stay but he needed to get the musician's permission before they could carry on. After watching Good Will Hunting at Van Sant's house, not only did Elliott Smith sign off on it, he actually wrote "Miss Misery," which would earn the late singer an Oscar nomination the following year.
After going through all these behind-the-scenes facts, it's hard to not have a greater appreciation for Good Will Hunting and everything Matt Damon, Ben Affleck, Gus Van Sant, and everyone else involved put into making the movie. If you want to find out when Damon and Affleck will team up again in Ridley Scott's The Last Duel, check out CinemaBlend's list of 2021 movie premiere dates.
Your Daily Blend of Entertainment News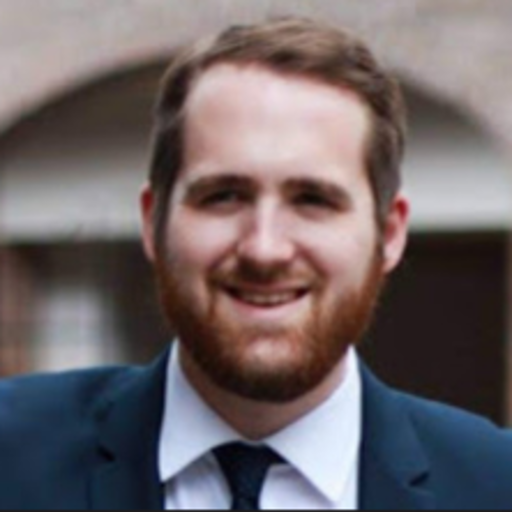 Philip grew up in Louisiana (not New Orleans) before moving to St. Louis after graduating from Louisiana State University-Shreveport. When he's not writing about movies or television, Philip can be found being chased by his three kids, telling his dogs to stop barking at the mailman, or yelling about professional wrestling to his wife. If the stars properly align, he will talk about For Love Of The Game being the best baseball movie of all time.