Why Disney's Launchpad Program Is So Successful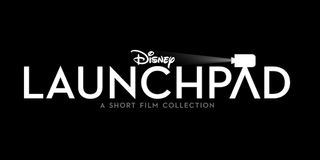 With the intent to grant equipment access and assistance to those who have not historically had it and to diversify the types of stories being told, Disney has created the Launchpad program. A collection of live-action shorts based on the theme "Discover" are now streaming on Disney+ as a result of Launchpad, and the stories speak for themselves. Launchpad Senior Manager Phillip Domfeh and Disney's Director of Diversity & Inclusion Mahin Ibrahim shared what makes the program so successful.
Selected from over 1,100 applications across the United States, six filmmakers from underrepresented backgrounds were given the opportunity to share their perspectives and create visions that show audiences what it means to be seen. Each filmmaker in the Launchpad program was assigned an executive mentor from one of Disney's various studio brand units, including Walt Disney Studios Motion Pictures Production, Walt Disney Animation Studios, Disney+, Lucasfilm, Marvel Studios and Pixar. Here is what Launchpad Senior Manager Phillip Domfeh told CinemaBlend about the program's success:
Every film in Season 1 of Launchpad on Disney+ is rooted in personal experience and reality as Phillip Domfeh said, and every film also contains the magic and emotion we expect from Disney. The collection covers everything from finding identity and coming of age to exploring grief, and even the supernatural. These stories are so powerful; many of them drove me to tears.
With a company as large as Disney, it seems like a daunting task to pull together something like the Launchpad program, especially with the mentorship element. I spoke with Mahin Ibrahim, Director of Diversity & Inclusion at Disney, for an interview with CinemaBlend as well, and she explained how they went about it. In her words:
The full first season of Launchpad is now streaming on Disney+, featuring six dynamic live-action shorts. Disney is already accepting applications for Launchpad Season 2, and the company has also expanded the program to include writers this time around. I can't wait to see what the next generation of filmmakers delivers for next season!
Your Daily Blend of Entertainment News
Obsessed with Hamilton and most things Disney. Gets too attached to TV show characters. Loves a good thriller, but will only tolerate so much blood.