Kevin Hart Pays Tribute To Epic Leading Ladies Jamie Lee Curtis And Cate Blanchett Ahead Of Borderlands Movie (As He Should)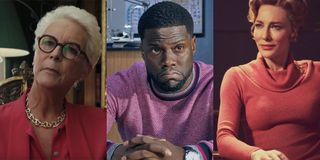 Kevin Hart, while wildly successful himself, has been in the fortunate position to be surrounded by big Hollywood players. His famous friendships seem to know no bounds, and it's no different with his new role of Roland in the live-action, film adaptation of Borderlands. He is opposite totally iconic leading ladies in Jaime Lee Curtis and Cate Blanchett, and he recently paid a lovely tribute to the two epically strong female Hollywood leads -- as one should when regularly graced with their commanding presences.
Kevin Hart isn't anywhere close to a shy guy, and that goes double with giving us updates and reminders that he is, in fact, going to be in the Borderlands film. Clearly, he's both grateful and incredibly pumped for the role and to be working with so many big names. He gives us another reminder of the film on his Instagram, this time with a sweet tribute to Borderlands leading ladies Jaime Lee Curtis and Cate Blanchett, which really shows just how grateful he is to work with the two classic icons. You can check out the post for yourself down below:
Kevin Hart is known for being insanely confident, almost to the point of cockiness, which has probably helped him get to the place he is today. However, he does a great job of showing the side of him that can be incredibly humble, which is more than evident in the major props he gives to Jaime Lee Curtis and Cate Blanchett, as well as the rest of the Borderlands cast and crew.
Fans also recognize just how great the two strong female leads are, as they both have many iconic roles to their name. In the comments of Hart's post, they're gushing over the three stars together. In between all the heart and fire emojis are also words of encouragement toward Hart and the two ladies on both sides of him.
In fact, the comments are pretty much all positives, and you'd have some trouble finding a negative one. What's weird, though, is that no one seems to be commenting on the absolutely killer outfits the two women are wearing, Jaime Lee Curtis in all black and Cate Blanchett in all white. The two icons look kind of like a devil and angel on both sides of Kevin Hart, which gives the photo an even cooler feel.
There has been some pushback regarding the casting choices, with longtime fans of the Borderlands video game series not thinking the cast is up for the task, which usually always happen when a beloved series gets a reimagining. If enthusiasm was enough though, there would be no question of their capabilities. When you add in the fact that the cast is pretty remarkable, as Kevin Hart acknowledges in his tribute post, there really shouldn't be much for fans to be worried about on the acting front.
Borderlands is still currently filming and, even though we do know a little about the upcoming film, a release date still eludes us. Hart and the gang will surely update us when one is announced, though!
Your Daily Blend of Entertainment News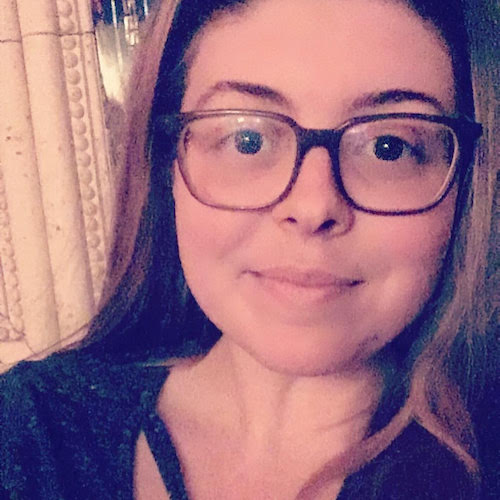 Constantly thinking about books, coffee, and the existential dread I feel from Bo Burnham's Inside. While writing I'm also raising a chaotic toddler, who may or may not have picked up personality traits from watching one too many episodes of Trailer Park Boys.