Infinite Ending: Explaining How Mark Wahlberg's Reincarnation Action Movie Shook Out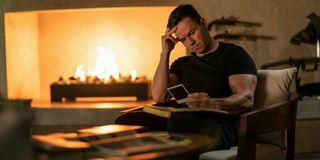 (Image credit: (Paramount))
With the new streaming service Paramount+ finding its footing among other big studios carving their own space for at-home viewing, it has made a brand new movie initially meant for theaters to subscribers this summer. That movie is Antione Fuqua's Infinite, a sci-fi action film starring Mark Wahlberg that explores reincarnation. The movie based on the novel The Reincarnationist Papers takes audiences on a ride as Wahlberg's character learns that there's an important past life of his that the world depends on him remembering. Let's get into the Infinite ending.
Major spoilers ahead about the ending of Infinite**!**
In the nearly two-hour thriller, a lot goes down. And when there's a lot to talk about, it helps to do a bit of a debrief. Now in Infinite, we learned right off the bat that the story will revolve around people known as "infinites" who have perfect memories of all their past lives. The "infinites" are split up into two sides, one who wants to use their memories to protect the growth of humanity and another who believe it to be a curse and want to end all life on Earth. Let's break down what happened at the end:
What Happened At The End Of Infinite
First off, Mark Wahlberg's Evan McCauley is someone who has forgotten the past incarnations of his lives, but is somewhat haunted by unknown memories. He's been diagnosed as a schizophrenic and is just trying to get by when he is approached by Chiwetel Ejiofor's Bathurst. Bathurst represents the side of the infinites who wants to destroy civilization and he needs Evan to remember his past in order for him to do so.
Evan ends up being taken in by the good "infinites" who catch up with him on what's going on in the world of infinites. He teams up with them to attempt to remember his last life (played by Dylan O'Brien) as Bathurst continues with his plan. In broad terms, Evan ends up embracing his role as an infinite and defeating Bathurst's plans before drowning in the ocean and being reincarnated as the Asian boy that the movie follows at the end of the film.
The Villainous Plan Of Chiwetel Ejiofor's Bathurst
Bathurst is the main villain of Infinite and represents the nihilists of these eternal people who are tired of being reincarnated and remembering each of their lives. After being a good infinite for tons of lifetimes, for the last 300 years Bathurst has been looking for a way out from civilization and to find a way to stop reincarnating. In one scene, Chiwetel Ejiofor's character shares how his "infinite" power has grown so much over the years that when he is reincarnated, all his memories come back while he is in the womb and he is a fully conscious man of many lives stuck in a tight space for months upon end. In other words, this can become really messed up.
So Bathurst has found a technology that has the power to destroy all life on Earth and he plans to do so. It attacks life by attacking DNA itself at the source. In the third act of the film, we see the device he plans to use as the circular device likened to a bomb that Evan fights him for via a sword fight on the aircraft just ahead of him launching it from the skies. Evan is able to kill Bathurst and stop his lives' work, but he'll reincarnate at some point and likely continue the cycle.
The Key Past Life Of Mark Wahlberg's Evan McCauley
The reason why Mark Wahlberg's Evan is so important to the story is because he is the ancient old partner of Bathurst known as Treadway. Treadway and Bathurst used to be best friends, but over time they were the founders of this "infinite" split over time. With his life as Evan, he has lost his memories of all his past lives, with his immediate one before (O'Brien) containing an important secret that he took to the grave. So in order to jog his memory, the infinites have him undergo a specialized shock therapy along with major physical training.
When Evan remembers, he reveals that the thing that Bathurst is looking for, called "the egg" was hidden inside his previous body. Bathurst is able to get to the egg before Evan and the other infinites, but thankfully Evan ends up being able to embrace himself as Treadway and defeat Bathurst before he can unleash the evil plan on humanity.
Explaining The Reincarnation Message In Infinite
By the end of Infinite, Treadway has a new life, but it's made clear to us that this time he very much remembers his past lives and is rebooted into the infinite he was before. During the final moments of the film, Mark Wahlberg's character speaks about the act of reincarnating with a broader message to be said about humanity itself about "passing the sword" through each generation and continuing the legacies we begin. Infinite's central message is "hope" as he blatantly says at the end, as the movie seeks to share this idea of each of our actions connecting to the world and what comes next.
Infinite seems to lean heavily in eastern Asian religions who believe in reincarnation, or the belief that our consciousness, mind and soul moves from one life form to the next after death. A common belief that goes hand in hand with that is the doctrine of "karma" which is a law of cause and effect that is about how the actions of one life will affect the next. In Hinduism, there is a way out of reincarnation when someone reaches "moksha" translating to "release" which is when one's eternal core and their absolute reality are one.
The Paramount+ movie does not explore "moksha," but perhaps if there was a second installment of the Infinite movie, Treadway and Bathurst finding a way to reconnect with their original friendship could be a good way to end the constant cycle and perhaps end their continuous reincarnation without you know… destroying humanity.
You can watch Infinite streaming now. And for more new movies coming out, check out our 2021 New Movie Release Schedule.
Your Daily Blend of Entertainment News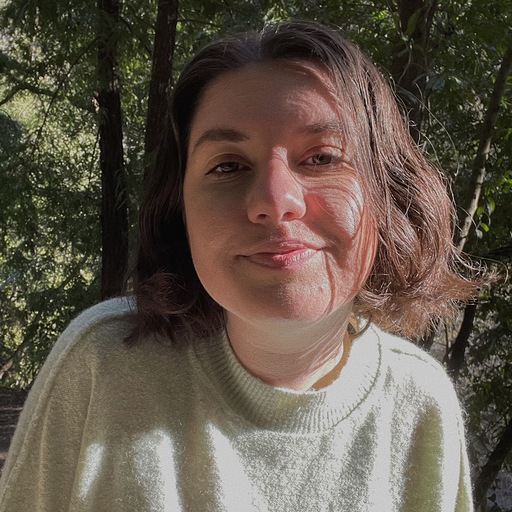 YA genre tribute. Horror May Queen. Word webslinger. All her writing should be read in Sarah Connor's Terminator 2 voice over.