Upcoming Mark Wahlberg Movies: The Six Billion Dollar Man And More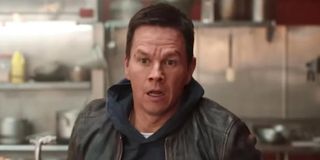 Understandably so, there are some things that Mark Wahlberg usually prefers not to talk about when in conversation with the press, such as his early days as a rapper. However, one topic he cannot escape is The Six Billion Dollar Man, which the actor has been slated to star in and produce for years. The big screen update of a cult sci-fi TV series from the 1970s is actually just one of many upcoming titles with Wahlberg's name attached that we still have yet to see.
In fact, the majority of film titles from the list I am about to present have not seen many updates on their development for the better part of a decade since they were initially announced. However, the 49-year-old, Academy Award-nominated Boston native clearly has what it takes to (eventually) get a project off the ground, having managed to release the feature-length continuation of Entourage four years after its series finale, as well as other films and TV projects he served as both star and producer for.
He actually has both a producing credit and acting credit for many of the projects he has coming to the big screen, which we will break down for you here, one by one. The following titles are movies you should not yet lose hope on seeing Mark Wahlberg appear in, starting with one that is actually scheduled to release in 2021.
Joe Bell - February 19, 2021 (Completed)
Mark Wahlberg stars in the title role of Joe Bell - based on the true story of a man who walked across the country to deliver a message of love and tolerance when his 15-year-old son, Jadin (Reid Miller), took his life after suffering torment for his sexuality in 2013. The drama, which premiered at 2020's virtual Toronto International Film Festival in September, was written by Diana Ossana and Larry McMurtry (who earned Academy Awards for their 2005 adaptation of Brokeback Mountain), directed by Reinaldo Marcus Green, and also stars Connie Britton as Joe's wife, Lola.
Infinite - May 28, 2021 (Post-Production)
In his second collaboration with director Antoine Fuqua after 2007's Shooter, Mark Whalberg plays a man suffering from disturbing hallucinations, only to learn that they are really memories of his own previous lives. Based on the novel The Reincarnationist Papers by D. Eric Maikranz, Infiinite promises to be a fascinating, high-concept sci-fi thriller that also reunites Wahlberg with his Deepwater Horizon co-star Dylan O'Brien, and Chiwetel Ejiofor, whom he also appeared in Four Brothers with.
Uncharted - July 16, 2021 (Post-Production)
In the early stages of its development, Mark Wahlberg was actually considered to play the lead in Uncharted before Spider-Man actor Tom Holland was cast as a younger Nathan Drake. So, instead, he will appear as the adventurer's mustachioed mentor, Victor "Sully" Sullivan, in this highly anticipated adaptation of the popular video game franchise, from Ruben Fleischer - the director of Zombieland and Venom.
The Six Billion Dollar Man - TBA (Pre-Production)
Speaking of highly anticipated adaptations, this modernized update of the classic TV show The Six Million Dollar Man has been in development, with Mark Wahlberg slated to produce and star as Steve Austin, since 2015. In 2019, after a number of setbacks to the production (including script rewrites and frequent Wahlberg collaborator Peter Berg leaving the project early on), Bumblebee director Travis Knight was chosen to helm The Six Billion Dollar Man, which still has yet to even announce a confirmed release date.
Untitled Mile 22 Sequel - TBA (In Development)
Speaking of Peter Berg and Mark Wahlberg, a sequel to their last collaboration, Mile 22, was actually greenlit before it came to theaters, with the idea of starting a trilogy in mind. However, there is no evidence that plans for the second installment are still moving forward following negative reviews and disappointing box office returns for the 2018 action thriller, but there is no reason to assume the project has been cancelled at the moment, either.
Arthur The King - TBA (In Development)
Speaking of director shake-ups, Simon Cellan Jones (best known for directing episodes of Jessica Jones, The Expanse, and other TV series) reportedly replaced Baltasar Kormakur as helmer on Arthur the King in December 2020. Around the same time Shang-Chi and the Legend of the Ten Rings star Simu Liu was announced to appear alongside lead actor Mark Wahlberg in the adventure film, inspired by the true story of a wounded stray dog's relationship with a Swedish racing team who find him in the Ecuadorian jungle.
Mark Wahlberg Projects We Have Not Heard Much About Recently
The Amory Wars - Last Updated 2019
It was announced in 2012 that Mark Wahlberg was attached to star in an adaptation of The Amory Wars - which itself is a comic book series adaptation of the cosmic adventure story told through the music of Coheed and Cambria. The most recent news surrounding the project came in 2019, when fans of creator and Coheed and Cambria frontman Claudio Sanchez started a petition to coerce Netflix into finally making the adaptation a reality.
Home Invasion - Last Updated 2016
It was back in August 2016 when The Hitman's Bodyguard director Patrick Hughes was announced to helm this thriller that Bloody Disgusting described as "a mix of The Others and Don't Breathe." That is the last we heard, however, about the aptly titled Home Invasion, which is said to star Mark Wahlberg as a contractor who must protect his sunlight-sensitive wife from intruders.
The Fighter 2 - Last Updated 2015
Along with his acclaimed performance as real-life boxer Micky Ward, The Fighter also earned Mark Wahlberg his second Oscar nomination as a producer when it was nominated for Best Picture in 2011. Talk of a sequel to the biopic also emerged around the same time, but with no real developments since - save Wahlberg's co-producer Todd Lieberman teasing a shared interest in making the follow-up in 2015.
American Desperado - Last Updated 2013
Speaking of biopics in development, initial reports of Mark Wahlberg, buddy Peter Berg, and Leonardo DiCaprio turning the life of drug smuggler Jon Roberts (the subject of 2006 documentary Cocaine Cowboys) into a feature film came in 2008. However, other than The Fighter director David O. Russell's brief attachment to the project in 2011 and an apparent title change in 2013 to match Roberts' and Evan Wright's book on the topic, American Desperado, not much is known about the future of this true crime story.
Untitled Basketball Project - Last Updated 2012
Mark Wahlberg expressed interest in following up The Fighter as the producer and star of another sports drama in 2012. The idea was for him to play the aging, washed-up mentor to a young basketball prodigy played by pop star Justin Bieber, but plans to shoot the film in 2013 never materialized and there is still no word over whether or not the production will ever take off.
Avon Man - Last Updated 2012
The same fate has also befallen this film, announced at a time when comedies seemed to be the sweet spot for the star of The Other Guys opposite Will Ferrel, and Ted, in which director Seth MacFarlane voiced Mark Wahlberg's stuffed animal from childhood. Avon Man was reportedly set to star Wahlberg (replacing Hugh Jackman) as a recently fired auto dealer who reluctantly becomes a salesman for the titular cosmetics manufacturer, but the announcement of his casting in 2012 was the last tangible update.
The Disciple Program - Last Updated 2012
Also in 2012, Mark Wahlberg became attached to star in The Disciple Program - the screenwriting debut of Tyler Marecca, which Universal paid six figures to acquire in a heated bidding war. The studio also tapped The Imitation Game helmer Morton Tyldum to direct the conspiracy thriller - which, at this point, would take a conspiracy theorist to figure out what has happened to the production since.
Bait And Switch - Last Updated 2011
There is even less that I can tell you about Bait and Switch - another Universal-backed Mark Wahlberg vehicle that was described as a combination of both of the actor's specialties: action and comedy, upon its 2011 announcement. Unfortunately, no further details about the plot of Matthew J. O'Neill's script have since been revealed, nor have any further plans to make the movie as of yet.
The Roman - Last Updated 2013
Mark Wahlberg is still credited as a producer for this origin story of Julius Caesar, written by Travis Baker and Chemical Hearts director Richard Tanne. However, the first announcement of Wahlberg's involvement with The Roman was in 2013 and, unlike the infamous ancient dictator it focuses on, the project seems to have disappeared into obscurity.
When Corruption Was King - Last Updated 2011
Speaking of infamous powerful figures in history, When Corruption is King is a memoir by mob attorney Robert Cooley that details his involvement in both the rise and fall of organized crime in Chicago. In 2011, Mark Wahlberg signed on to produce and potentially star in a film adaptation of the true crime story, which ultimately became another addition to his extensive list of unmade projects.
The Raven - Last Updated 2010
Mark Wahlberg also talked about producing and possibly starring in this feature-length adaptation of Ricardo De Montreuil's six-minute short film, The Raven, as early as 2010. However, no further details of the sci-fi actioner about a telekinetic man pursued by police drones in a dystopian Los Angeles have come out since, potentially due to the release of the Edgar Allen Poe-focused thriller of the same name in 2012.
What do you think? Do you still have hope that we will one day see a sequel to The Fighter or any more of these seemingly forgotten Mark Wahlberg vehicles, or are you at least happy that he got to be in Uncharted in some capacity? Let us know in the comments and be sure to check back for additional information and updates on the talented A-lister, as well as even more inside looks into what is next in store for your favorite celebrities, here on CinemaBlend.
Your Daily Blend of Entertainment News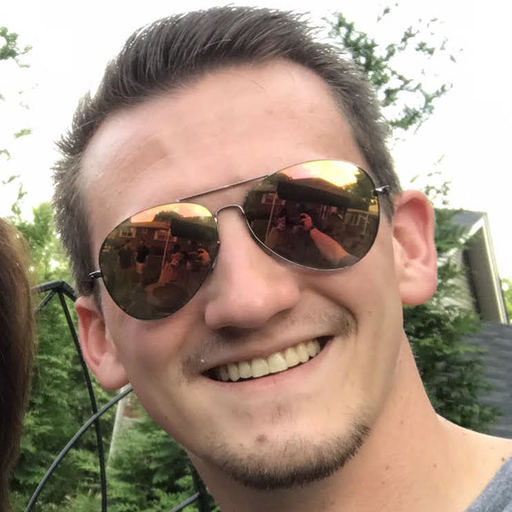 Jason has been writing since he was able to pick up a washable marker, with which he wrote his debut illustrated children's story, later transitioning to a short-lived comic book series and (very) amateur filmmaking before finally settling on pursuing a career in writing about movies in lieu of making them. Look for his name in almost any article about Batman.