Infinite Reviews Have Arrived, Here's What Critics Are Saying About The New Mark Wahlberg Movie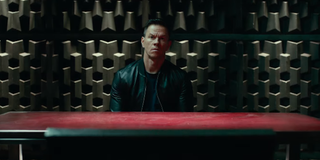 Yet another movie that faced many release delays is finally here. Mark Wahlberg's latest action flick, Infinite, was going to release in September of this year after delays, but Paramount cancelled its theatrical release and instead it's releasing digitally on Paramount+ today. The science fiction action film stars Wahlberg, Chiwetel Ejiofor, Sophie Cookson, Jason Mantzoukas, Rupert Friend, Liz Carr, Toby Jones and Dylan O'Brien, and was directed by Antoine Fuqua.
In his second collaboration with director Fuqua (the first being 2007's Shooter), Wahlberg plays Evan, a man struggling with hallucinations and having a hard time making ends meet. But one day, a woman arrives in a bulletproof car and tells him that he is actually an Infinite, a soul who has been reincarnated multiple times, and that he is basically destined to save the world. Infinite is now available on Paramount+, so let's see what critics have to say about it.
Let's start with the home team, as always. Eric Eisenberg rated Infinite 1.5 out of 5 stars (yikes). While he did enjoy some exciting action sequences in the film, that's about where his enjoyment stopped. He highly criticized the movie for its reliance on exposition and the fact that it's bloated with details and a cliché narrative. He was also disappointed with how Ejiofor delivered too much, while Wahlberg didn't deliver enough. Eisenberg said:
The cliché'd nature of Infinite is mentioned in more than just Eisenberg's review. Elizabeth Weitzman of The Wrap criticized the sci-fi action flick for its similarities to other action movies (like the entire Fast and Furious franchise). Though she also enjoyed some action sequences like Eisenberg did, she was disappointed overall, calling out its lack of emotional artistry. Weitzman said:
I'm definitely sensing a pattern in these reviews. Justin Chang of The Los Angeles Times noted that there are infinitely better movies to watch than Infinite. (Get it?) He called attention to the movie's recycling of other action films, the cluttered script, and the too-familiar narrative. Though he praised a few interesting characters whose time on screen was cut way too short, like Jones and Mantzoukas, he was pretty disappointed with the film. Chang said:
David Ehrlich of IndieWire also had pretty much nothing good to say about Infinite. He commented that the movie will soon be forgotten in the abyss of streaming content, which is a good thing, in his opinion. He, like every aforementioned critic, noted how the action flick ripped off other, better, action films. He criticized the screenplay by Ian Shorr, as well as Ejiofor's over-acting and Wahlberg's under-acting. Ehrlich said:
Mick LaSalle of the San Francisco Chronicle liked the sci-fi thriller just a little bit more than the previously mentioned critics did. He noted that there's always a little bit of a sparkle that gives viewers just enough reason to keep watching, and that it's never dull. But he criticized the film for its absolute absurdity and lazy script, calling it "glorious, exalted trash." LaSalle said:
Well, there you have it. Critics definitely aren't very impressed with Infinite. Will audiences agree, or will they enjoy Mark Wahlberg's latest flick a little bit more? You can check it out now on Paramount+.
If you're eager for more Wahlberg after watching his latest sci-fi action movie, check out his other upcoming projects.
Your Daily Blend of Entertainment News
Thank you for signing up to CinemaBlend. You will receive a verification email shortly.
There was a problem. Please refresh the page and try again.