Harry Potter's Evanna Lynch Shares One Half-Blood Prince Scene She's 'Really Sad' Didn't Make It Into The Film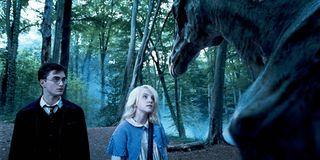 The Harry Potter franchise is one that an entire generation grew up with in real time and resonated with them into adulthood, and it's really no different for the cast members. Evanna Lynch's connection to the Harry Potter franchise, ahead of being cast as Luna Lovegood, is a powerful one, as it helped her through an eating disorder as a child. Like most other Potterheads, Lynch loves the films as well as the books, but she does wish the movies explored some other key scenes from the novels. With this, she's shared one scene she's "really sad" to have missed out on in the films.
While promoting the Butterbeer Bar in New York's brand-new Harry Potter store, Evanna Lynch has been discussing some key Luna moments from the books that she really wished she could've acted out on screen. One scene she's super sad about, though, isn't much of a Luna scene at all. During an interview with Insider, the actress revealed that she hoped Harry Potter and the Half-Blood Prince would feature a key moment from the book, one that involves one of the franchise's most iconic characters. Here's the scene Lynch wanted to see, in her own words:
The Harry Potter movies are all pretty long to begin as is, with the last book even being split into two films, a trend that other franchises have adopted. Even so, Albus Dumbledore's funeral is a scene that fans were likely sad to see omitted from the film, as the character only got recognition via the wand ceremony Evanna Lynch speaks of.
In the book, the funeral was a powerful and moving scene. Magical creatures of all kinds come out of the woodwork to show their respects for the influential wizard, even the headmaster's own phoenix, Fawkes. This was also the scene in which Harry Potter decided not to return to Hogwarts the following year, in turn leaving Ginny (who he finally ended up with in the same book) behind to search for Horcruxes with the rest of the Golden Trio. It was a very important part of the books, to say the least, and it's honestly heartbreaking that it wasn't included in 2009 film adaptation of Half-Blood Prince.
Don't get me wrong, though, there were a ton of storylines from the books that didn't make it to film. While there were entire characters who didn't make it in the movies, a lot of Evanna Lynch's Luna Lovegood was also excluded. This included her quidditch match commentating and some pretty insightful conversations she had with Harry Potter and other major characters, which arguably provided readers with a nice female perspective that wasn't Hermione's.
I could talk for a week about everything from the books that didn't happen on screen but, like Evanna Lynch, I feel Dumbledore's funeral is probably at the top of the list. I would've killed to be able to see all those magical creatures in one place but, thankfully, now that the spinoff Fantastic Beasts franchise is a thing, I don't have to simply imagine. Fantastic Beasts and Where to Find Them 3 is set to release next summer after some huge delays and should be a small consolation to being reminded that fans were deprived of Dumbledore's funeral.
Your Daily Blend of Entertainment News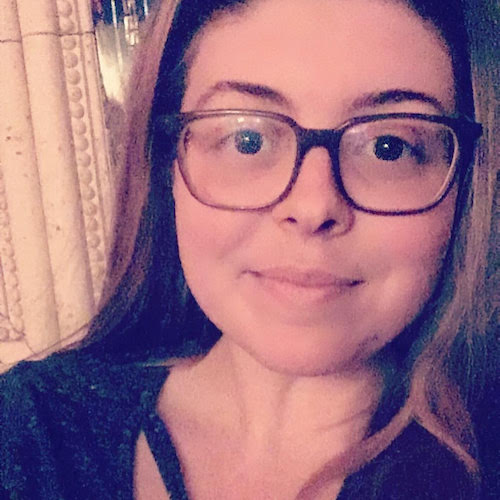 Constantly thinking about books, coffee, and the existential dread I feel from Bo Burnham's Inside. While writing I'm also raising a chaotic toddler, who may or may not have picked up personality traits from watching one too many episodes of Trailer Park Boys.