Angelina Jolie And Brad Pitt Have Already Spent A Million Each On Divorce, But Celeb Attorney Explains Why The Money Doesn't Matter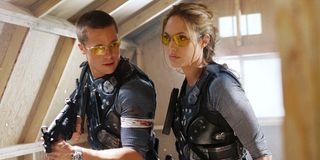 Hollywood stars Angelina Jolie and Brad Pitt have been legally separated for a couple years now, following five years of marriage and 12 total years of romantic involvement. But what these two now lack in emotional intimacy they more than make up for in legal messiness, as Jolie and Pitt are still wrapped up in their divorce case. Both have reportedly spent upwards of $1 million each on these proceedings, but a celebrity attorney has explained why all this money ultimately doesn't matter in the long run.
Mark Vincent Kaplan, a Los Angeles divorce attorney who's represented people like Paul Abdul, Charlie Sheen and Kevin Federline, recently spoke with US Weekly about his take on Angelina Jolie and Brad Pitt's divorce case. Although he's not affiliated with said case, Kaplan estimates that the actors have spent "hundreds of thousands of dollars, if not in the millions" on litigation. Here's his reasoning for why that's chump change for them:
While divorce cases costing separating couples a sizable amount of money is nothing new, the fact that Angelina Jolie and Brad Pitt have poured millions of dollars into their divorce over the last several years is astounding. Why is this costing so much for them? For one thing, they've been using private judges, which fetch high fees that range from $900 to $1000 per hour, and around $10,000 per day. Jolie and Pitt are also employing expensive attorneys to comprise their legal teams, as well as mental health therapists and accountants to support their cases. Add all this together, and it makes sense why their bills are running so high.
But as Mark Vincent Kaplan sees it, if Angelina Jolie and Brad Pitt were to take a breather on this divorce case, it would cost them significantly more to start things back up. So on this legal drama goes with more money trickling in on both sides. Jolie filed for divorce from Pitt in 2016, and three years later, they were declared legally single.
As things stand now, Angelina Jolie and Brad Pitt's divorce case primarily revolves around custody of five of their six children (Maddox, who is 19, is no longer part of the case). The most recent major update came last week, when Jolie's petition to have Judge John Ouderkirk removed from the case was granted after it was ruled that he "violated his ethical obligations" by not disclosing his connections to Pitt's legal team. As such, Jolie and Pitt's current custody arrangement could be overturned, and Mark Vincent Kaplan stated that the actress now faces an "uphill battle" because there's now "historical observation rather than future projection [of how the children are doing]."
All this is to say Angelina Jolie and Brad Pitt's time facing off against one another in court isn't anytime soon, so stay tuned to CinemaBlend for more updates. Those of you who enjoy watching their movies can next see Jolie in Eternals come November, while Pitt will star in next year's Bullet Train.
Your Daily Blend of Entertainment News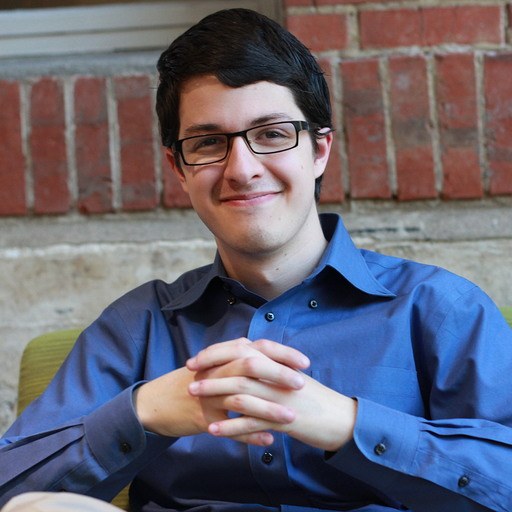 Connoisseur of Marvel, DC, Star Wars, John Wick, MonsterVerse and Doctor Who lore. He's aware he looks like Harry Potter and Clark Kent.