No Time To Die: What We Know About Dr. Madeleine Swann So Far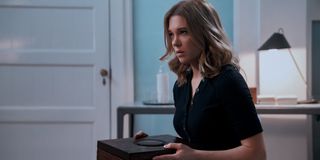 At this year's CinemaCon exhibition in Las Vegas, an extended sequence of footage was shown from director Cary Joji Fukunaga's upcoming James Bond film, No Time To Die. Making the prospect of the supposedly unavoidable October release date all the more real, seeing Daniel Craig in action for his final 007 adventure seems to have been quite the treat. However, digging into the finer details of that footage, it looks like the secret being harbored by Léa Seydoux's Dr. Madeline Swann has been further teased in the process.
It appears it's time to rev the hype engines for No Time To Die up once again, as we're going to take a look at everything we know about Madeleine Swann so far. By putting these pieces together, we might just be able to speculate a little more further down the line about what her supposedly deadly secret is, and how it may connect to James Bond himself. Let's start at the beginning with her very personal connection to a seriously nasty foe in the Bond canon.
Madeleine's Father, Mr. White, Was A High Level Lieutenant For SPECTRE
Present in the Daniel Craig run for each previous film, minus 2012's Skyfall, Mr. White (Jesper Christensen) is the link between the eras of both Quantum and SPECTRE's modern incarnation. A high level figure in both organizations' charts, White was eventually revealed to be the father of Dr. Madeleine Swann thanks to Bond's supposedly secret rendezvous with him in Spectre. Rather than resign himself to death by poisoning, Mr. White accepted James's offer to protect her and committed suicide with a gun given to him by Bond.
Going back to the No Time To Die footage shown at CinemaCon, this brings to mind a line of dialogue repeated twice in James Bond's fight with a supposed SPECTRE henchman. Labeling her as a "daughter of SPECTRE," it feels like on the surface, the attack on Bond and Dr. Swann is a personal vendetta that Blofeld (Christoph Waltz) may want to square up. Killing the daughter of a traitor is a powerful message, but doing so alongside the man who's given him the most grief throughout life? That's a potentially huge win for the incarcerated bad guy.
Madeleine's Mother Was Killed By Safin, And He's Still Fixated On Her
Another important piece of knowledge dropped in Spectre is the fact that Madeleine Swann is actually a survivor of a previous hit issued against her. Telling James Bond that story as an explanation of why she hates guns, but knows how to handle them, is another clue to the connection between Swann and her would-be assassin Safin (Rami Malek.) Which stretches back to that fateful day in Madeleine's childhood, where No Time To Die's main villain killed her mother and she supposedly tried to end him.
Her survival is part of the puzzle that will be solved in the 25th James Bond movie, with Safin ready to either finish the job or inflict even greater pain upon Dr. Swann's psyche. Think back to the "Meet Safin" video released in promotion of No Time To Die, where Rami Malek threatened Léa Seydoux by identifying as "a man willing to kill the person you love the most." Sure, that could be proof that the rumors of Swann and Bond having a child could be true. However, that could also be a simple threat that while he may not kill her, James Bond is definitely a target on his list.
After Distancing From Her Father, Dr. Swann Became A Psychologist
Learning of his role in the criminal organization of SPECTRE, Madeleine Swann distanced herself from her father's evil deeds. Looking to help humanity rather than harm it, Dr. Swann studied to become a psychologist and lent her services to the greater good. Running from her past, Madeleine was still devastated when shown the footage of Mr. White taking his own life thanks to the assistance of one James Bond.
The subject of Madeleine's grief over that moment is barely tackled in Spectre, as we see Bond and Dr. Swann escaping together, still very much in love. This distance that formed between Madeleine and Mr. White looks like a clean break, but what exactly prompted it is still left to the imagination. And questions towards that point have definitely started forming after the new footage for No Time To Die was revealed.
There's Definitely A Connection Between Blofeld And Madeline Swann
Perhaps the most important push-pin in the conspiracy board that is No Time To Die is the fact that, thanks to this new CinemaCon footage, it looks like there's definitely a deeper connection between Dr. Madeleine Swann and Ernst Stavro Blofeld. Between Blofeld "sending his regards" to a "daughter of SPECTRE" and a line from Spectre about how he remembered meeting Madeleine as a child, there's a potential for some gaps in that story to be filled with a horrific reality.
While he doesn't seem to be the central antagonist for No Time To Die, Blofeld is definitely having fun taking shots at James Bond's mental health. Almost every trailer seems to drop his taunting line about how "when her secret finds its way out, it'll be the death of you." Also, Blofeld himself tells Madeleine, through a phone call James witnesses, that "[her] father would be so proud". Somewhere in the darkness that is Madeleine Swann's past, there's a potential for something truly sinister to be discovered.
Looking at what we know about Dr. Madeleine Swann, she could be James Bond's greatest love, but also his ultimate undoing. We'll finally know the truth behind her secret, and the rest of the revelations that close out the Daniel Craig era of James Bond films when No Time To Die opens this fall. UK audiences will get those answers on September 30, while the US will see those results on October 8.
Your Daily Blend of Entertainment News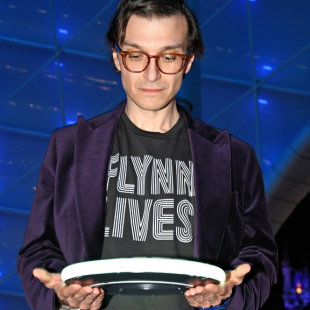 Senior Movies Contributor
CinemaBlend's James Bond (expert). Also versed in Large Scale Aggressors, time travel, and Guillermo del Toro. He fights for The User.