Dave Franco Talks The Rental, A Possible Sequel And More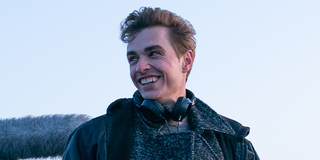 What a special guest we have for you this week! Dave Franco makes his directorial debut this week with The Rental, starring Dan Stevens, Alison Brie and Sheila Vand, available in select theaters, drive-ins and VOD July 24th.
He joins us for a discussion on the shift from acting to directing, and what he's learned from the directors he's worked with. He also dives into some of the behind-the-scenes details of making the film, and the wonderful collaborators he had handy to help pull it all off. Will there be a sequel? He confirms that if audiences take a liking to the film, he does have a "strong" idea for a follow up, and even still, he and Alison Brie are interested in working together again on a romantic comedy they've been cooking up in quarantine.
Also on this week's show, Tenet has been delayed (yet again). We dove into the prospects of nothing coming out this year on last week's show, so check out ReelBlend 126 for a larger discussion on that.
However, some major productions have resumed which has given us a bit of a light at the end of the tunnel that, at some point, there will still be major releases to help bring theaters back from the brink.
San Diego Comic-Con is taking to streaming their major events this year, obviously, so we give a quick preview on what's expected. JusticeCon, the fan-led event surrounding Zack Snyder's Justice League and that whole movement, is also streaming on YouTube this weekend, and our very own Sean O'Connell is attending as a panelist.
Sean gives us a good preview of what fans can expect from the convention, and even gives a rundown of his panel's special plans.
Finally, it wouldn't be ReelBlend without a BlendGame. Paul Greengrass has had a rather prolific narrative filmmaking career since branching away from his documentary roots, and so we went through our favorites from his filmography. Next week, we're taking a look at our favorite cliffhanger endings in cinema history. What's yours? Let us know on Twitter using #CliffhangerBlend.
Be sure to subscribe to the show on Spotify, Apple Podcasts (opens in new tab), Google Podcasts or wherever you get your podcasts, including YouTube!
Gabe studied Film & Photography at Webster University. He currently spends his free time looking like a fool trying to play Ice Hockey (a recently acquired hobby), playing video games, and watching every movie starring Dwayne "The Rock" Johnson. Dwayne, if you're reading this...he sends his love.
Your Daily Blend of Entertainment News
Thank you for signing up to CinemaBlend. You will receive a verification email shortly.
There was a problem. Please refresh the page and try again.