Famed Batman Impersonator Dies After Car Accident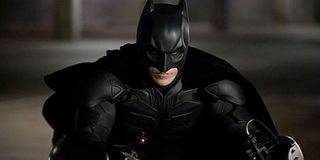 Famed Batman impersonator, Lenny B. Robinson, known for visiting children's hospitals and spreading cheer, unfortunately passed away yesterday after a car accident in his custom Batmobile. Robinson who was 51 years old was pronounced dead at the scene.
While driving his Batmobile on a Maryland interstate, Robinson's custom Lamborghini broke down. According to a police statement obtained by CNN, Robinson was driving east in the fast lane of the interstate when the car broke down. He decided to get out of the car and check the engine while it was still in the lane. In little time, a Toyota Camry struck the car, which in turn struck him, and Robinson was pronounced dead at the scene. The driver of the Toyota Camry was unharmed.
Lenny Robinson was a local hero, who had also entered the public spotlight, but he never wanted the story to be about him or his gadgets. He would visit hospitals in his Batsuit, and his self purchased Batmobile to bring not only smiles to children's faces, but he also spend tens of thousands of dollars a year on coloring books, sunglasses and other gifts for the kids in hospitals across Washington and Maryland.
He didn't want to be in the spotlight, but the spotlight ended up finding him one day when he became a viral video sensation. Back in March 2012, Robinson was pulled over in full costume in Maryland while the camera on the police cruiser dashboard caught the entire interaction. He became known as Route 29 Batman.
Of course when the police heard that Robinson was visiting sick children, and the reason he had his real license plate in the car with him was so that the children got the full effect of a Batmobile, he was let go. But the good that Robinson brought so many children is what makes his story even more special. It's sad to see such a good samaritan go, but at least we can send him off with a substantial 'thank you' for all the wonderful joy he brought.
Your Daily Blend of Entertainment News
Your Daily Blend of Entertainment News
Thank you for signing up to CinemaBlend. You will receive a verification email shortly.
There was a problem. Please refresh the page and try again.