John Mayer Still Has Vocal Issues, Cancels Upcoming Tour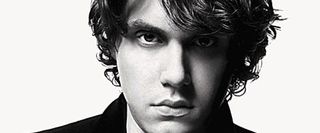 Despite a John Mayer concert popping up in 2011's Friends with Benefits, the singer was out of commission due to vocal problems in the fall, cancelling tour dates and postponing his upcoming album Born and Raised, an effort that is now set for a May release. While a vocal surgery seemed to rejuvenate the performer and get his schedule back on track, the forward movement now seems to be halted, once again.
Mayer spoke out on his Tumblr today to state that he is taking an "indefinite hiatus" from performing due to further voice issues. The "Your Body is a Wonderland" singer also told fans more about the condition he has been dealing with, a granuloma on his vocal chords that he can't seem to shake due to repeated use. While a second surgery and a lengthier time away from performing are definitely on the forefront, Mayer would like fans to know he's going to keep on trucking and keep on writing new music.
To his credit, vocal problems are hardly something a musician wants to mess with, and while Mayer might have been able to work on preventative ways to help keep things like granola-whatevers from developing prior, he already has the condition and seems to be doing whatever it takes to get himself back into tip-top shape again. Hopefully, disappointed fans will be able to give Mayer a break, and maybe a new billed hat.
Your Daily Blend of Entertainment News
Thank you for signing up to CinemaBlend. You will receive a verification email shortly.
There was a problem. Please refresh the page and try again.