Last year was particularly monumental for Tyler Perry. The actor, writer and filmmaker said farewell to donning the wig and glasses of Madea and opened his own studio in Atlanta. Now, A Fall From Grace is his first time making a movie exclusively for Netflix. Perry seems to be in an inspired place in his career, but how does his latest thriller reflect this? It's certainly about a dark subject, but A Fall From Grace is a fun Tyler Perry movie. And, if you keep in mind the fact that it was made in a messy five days... it's actually kind of impressive.
The filmmaker is not reinventing any wheel here. A Fall From Grace feels like a mystery novel with tattered edges and yellowed pages you forgot you bought. It's the kind time-passer that takes its time with exposition, but as soon as it finds its footing, you can't turn the pages fast enough. It is a thriller that attempts to amend past portrayals of black women, which its own community has taken issue with as well, recently with 2018's Acrimony. Tyler Perry is playing with your expectations here; sometimes veering into the unpredictable, often more of the same.
A Fall From Grace follows a young lawyer, Jasmine (Bresha Webb), who is on another cut-and-dry case. A mysterious prisoner named Grace (Crystal Fox) wants to plea guilty for the murder of her husband, and Jasmine is at first just delivering the documents for her to sign. But she sees a piece of evidence that leads her to believe there is more to Grace's case. As she probes the prisoner, Grace starts to reflect on the heart-wrenching story that brought her behind bars.
Crystal Fox gives a stellar debut leading performance.
Thankfully, we have an enticing storyteller on our hands in A Fall From Grace. The titular character is played by Crystal Fox, a former Broadway actress who was part of the ensemble of Tyler Perry's The Have and the Have Nots and recently played Bonnie's mom in Big Little Lies Season 2. This is somehow her first leading role ever. You wouldn't know it – she owns the screen and steals every moment she's in. Fox elevates the often typical-thriller material in A Fall From Grace because she completely brings us on her side.
Ironically enough for Netflix, this is the kind of movie that feels handmade for a theatrical experience of yelling and throwing popcorn as the melodrama goes down. Without spoiling its content, A Fall From Grace is one of those movies where you'll just get frustrated. As soon as Grace gets swept off her feet by Supergirl's Mehcad Brooks, you're already bracing yourself for the bombshell. There's more than one bombshell too! It becomes a frantic rollercoaster ride full of twists and turns, which is entertaining .... enough. But with Crystal Fox on board, there's at least a certain weight brought to it that the movie desperately needs.
Between its romance story, courtroom drama, and horror elements, it's nearly three movies in one.
But Tyler Perry is playing with a ton of story here. A Fall From Grace is two hours long, which feels too long for a romance or thriller. It's also a drawn-out courtroom drama about a young lawyer learning about how to pull off a defense case (even though Grace's story has the real meat on it). Perry plays her jerk boss who she needs to prove herself to. The director's appearances in his movie are minor, but he certainly gives himself authority to have an important place in it.
Due to A Fall From Grace diving into multiple tones and time periods, it's just a lot. In some instances it benefits from its pace, but in general, you're waiting around for its payoff. And it's tough to tell how good that payoff really was because once you get there, you've been desperate for answers. If you settle for patience, this movie is trying to ring every bell and blow every whistle, and it's at least fun to see a movie work so hard for its audience.
Tyler Perry is a successful orchestrator of deceit, but at the price of the story.
Although his manipulations mostly come at the expense of the story, A Fall From Grace takes you through a memorable ride. Grace's story arc is worth hitting play on its own and Mehcad Brooks' bad boy character is a fun transformation to witness. The movie is subtle in its message, but it has some interesting themes being explored about middle-aged women being marginalized by society. It's certainly written in good fun, and there's a bit of truth to the dynamics being portrayed here. But it's of course not without some eye-rolling moments, as the story leans into the helpless, sad black woman tropes for Tyler Perry, yet again.
In the end, A Fall From Grace is a lot of things, but it's mainly a thriller. And there's nothing worse than walking into this genre with everything figured out in the first act. The delight in Tyler Perry's latest film is how well it plays with your confidence to guess the rest of the story. He flips your expectations on its head and then twists it around again. He's made sure that you're not going to figure this specific twist out... but you might certainly see this Tyler Perry re-run a mile away!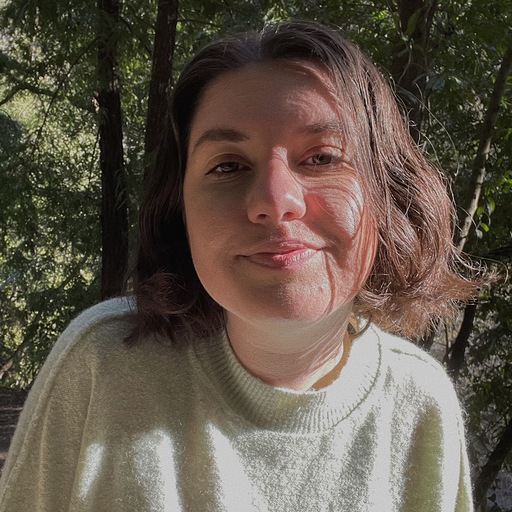 YA genre tribute. Horror May Queen. Word webslinger. All her writing should be read in Sarah Connor's Terminator 2 voice over.