In 2019, audiences were treated to three remakes of monumental Disney animated classics, with the studio especially aiming their bow at the studio's much-beloved renaissance era with new versions of The Lion King and Aladdin. Even the most devoted fan might admit the studio was going to overwhelming lengths to remarket its properties. It is in this oversaturated Disney era that the magic of Mulan suits up to battle, but much like the 1998 version did when the princess was introduced to the canon, 2020's Mulan grows in adversary and out blooms one of the best accompaniments to Disney's famed heroes.
Niki Caro's film walks the delicate line of being an old school, large-scale adventure film – featuring palpable sets, lines of soldiers on the battlegrounds and hyper-realistic fight choreography – and being a breathtaking sensation. But this time it truly feels as though Mulan has been lifted from the page to the big screen in a way that had been meant for the character rooted in rich Chinese folklore all along.
Yes, this is very much still Disney's Mulan, but more effecting and grandiose. And the story itself has never shined as brilliantly.
Liu Yifei radiates as the beating heart of Mulan.
Leading the charge in Mulan is Chinese-born actress Liu Yifei, who has your eyes locked on to her from the moment she pops onto screen. Niki Caro has shot Mulan so tenderly that you feel as though you are on Hua Mulan's shoulder throughout her awe-inspiring journey as she poses as the son and soldier in her family so that she may prevent her father (Tzi Ma) from going into battle. Mulan's actions speak louder than her words and the story understands this completely, and it works to the movie's benefit. When it is her moment, it truly is hers. Mulan is certainly a more mature retelling of the character's tale than the studio's first PG-13 Disney princess film, though Disney does inject its own idealistic eye into her nature and the time period itself.
Liu Yifei is accompanied by a stunning cast with Donnie Yen as Commander Tung, Jet Li as the Emperor and Memoirs of a Geisha's Li Gong, each of whom possesses great star power, but disappears into their respective Mulan characters. The supporting ensemble each has their own moment with Liu Yifei. Yet its Mulan's relationship with her father, played by The Farewell's Tzi Ma that the film unexpectantly hones in on, and Li Gong's key antagonist, Xianniang particularly has something unique to say within the narrative. Mulan doesn't overcomplicate its lore or ask too much of its viewers to follow. There's beauty in simplicity amidst some complex visuals at play.
Mulan is a visual spectacle and top-notch choreography is a stunning achievement on its own.
What makes Mulan particularly great is you don't have to be keyed into the Disney brand to enjoy it. Niki Caro's film is an action epic in every sense of the word. It has three distinct acts, each with physical challenges Mulan must endure. The movie transports audiences to a heightened Imperialist China with beautiful scenery and high-class set design Disney is well known for. The movie is also influenced by classic martial arts films, and the hero's impresive agility and incredible gravity-defying sequences in the third act have the movie fit into the genre artfully.
After finishing Mulan, you might find yourself wishing there were more aspects that highlighted the war the characters have been thrust in to, as the movie could have been made as three hours of bloodshed, romance and martial art fights. But the film is just a few minutes over the two-hour mark and ultimately doesn't overstaying its welcome.
Mulan's relationship with the original strikes a graceful balance we've seldom seen from Disney remakes.
Mulan absolutely captures the spirit of the original movie, a title that many hold close to their hearts, but it also has a great particular respect for the material that allows it to stand individually. There are iconic moments (and yes characters) that you will not see in this version and it doesn't need it. It inspires nostalgia by reminding the viewer why they loved the animated version, but then runs a mile further to entertain, surprise and touch audiences in a way only it could. It will inspire Disney fans to revisit the movie they know, but then they'll additionally have reason to also go back to watch the live-action version all over again.
Whether you're a fan of the '90s version or watching the story for the first time, Mulan is proof the Chinese story passed down generations is a timeless, powerful and empowering tale that deserves this scale of storytelling. Its message doesn't feel particularly feminine or masculine. The best parts about Niki Caro's film itself are also found within the qualities of its main character. Mulan is a remake that brings honor to the character that far outlives the history Disney has with her. It's a standout for the studio that will hopefully inspire more originality for years to come and remind fans of the power of stepping away from the familiar.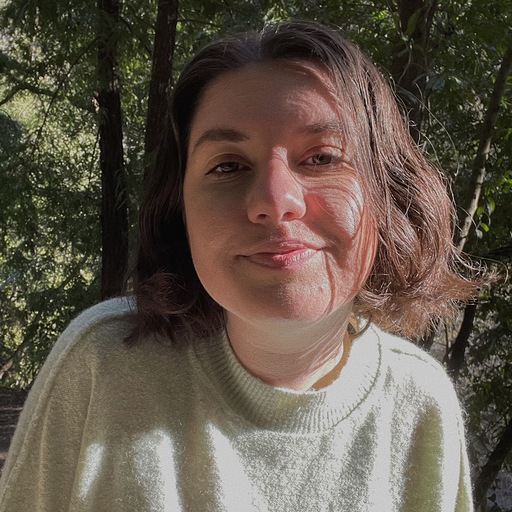 YA genre tribute. Horror May Queen. Word webslinger. All her writing should be read in Sarah Connor's Terminator 2 voice over.