How To Watch Great Expectations Online And Stream The Olivia Coleman Starring Adaptation From Anywhere
Oscar-winning Olivia Coleman stars as the iconic Miss Havisham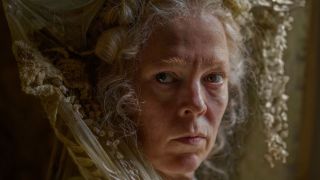 (Image credit: BBC)
How to watch Great Expectations
Swipe to scroll horizontally
Watch Great Expectations: synopsis
Oscar-winning Olivia Coleman stars as the iconic Miss Havisham as BBC and FX join forces to adapt one of Charles Dickens' most famous works. The fifth time the BBC alone has adapted the literary classic, it's fair to say none of the previous TV shows had the charisma of Coleman at its helm. Also starring Fionn Whitehead as Pip and Shalom Brune-Franklin as Estella, here's how to watch Great Expectations online and for free if you're in the UK.
A coming-of-age story that he been retold over and over since it was first published in 1860, Great Expectations is also a tale of class and the divisions constructed in the face of those who have money and those who don't.
In the official BBC synopsis, it states: "Pip, an orphan who yearns for a greater lot in life, until a twist of fate and the evil machinations of the mysterious and eccentric Miss Havisham shows him a dark world of possibilities. Under the great expectations placed upon him, Pip will have to work out the true cost of this new world and whether it will truly make him the man he wishes to be."
Developed by Steven Knight, the creator of the much-loved Peaky Blinders, we have all the information on how to watch Great Expectations online from anywhere.
Watch Great Expectations online in the UK
Great Expectations premiered on March 26 at 9pm BST on BBC One, with its subsequent set to air on the free-to-air channel every Sunday at the same time for its six episode run.
You can watch Great Expectations live and on catch-up through BBC iPlayer as well across a number of devices.
It's free to sign-up for a BBC account. All you need is an email address and a UK postcode (e.g. B1A 1AA) and a valid TV licence.
Abroad? Use a VPN using the instructions below to access BBC iPlayer like you would at home.
How to watch Great Expectations from anywhere
If you're a UK citizen on vacation or working overseas, you can still watch Great Expectations just as you would at home.
While BBC iPlayer is for licence fee-paying Brits and blocks access from IP addresses outside of the UK, there's a handy piece of software called a VPN which can change your IP address to make it look like you're accessing streaming services from any country in the world.
For example, UK citizens in the States can subscribe to a VPN, join a UK based server and tune into all the programmes on BBC iPlayer from anywhere in the world, just like you would back home.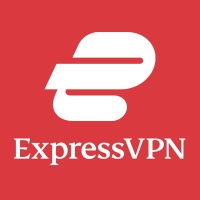 Watch Great Expectations as if you were at home with a VPN
Offering a 30-day money back guarantee, try out ExpressVPN, the best VPN for unblocking many of the major streaming services including BBC iPlayer and PBS, and stream from any device, including your mobile or tablet, laptop, TV, or gaming console. Run into any problems? ExpressVPN has an excellent customer support team on hand 24/7.
Step-by-step of using a VPN to unblock:
1. Choose a VPN and install it - our go-to recommendation is ExpressVPN
2. Connect to a server - for BBC iPlayer, for example, you'll want to connect to a server based in the UK
3. Go to the live stream you wish to access - for Great Expectations, head to BBC iPlayer
Watch Great Expectations in the US
As an FX and BBC collaboration, those in the US can watch Great Expectations with a Hulu subscription, with episodes dropping over in the States from March 26.
FX comes as a part of Hulu, meaning you just need a subscription to Hulu to stream episodes.
Hulu costs from $7.99 a month (or $14.99 to forego ads). You can also opt for one a number of Disney Plus price points that bundle the two (and ESPN Plus if you so choose) together from $9.99 a month.
A Brit abroad in the States? Use a VPN to access BBC iPlayer from abroad.
---
Great Expectations trailer
Great Expectations cast
Olivia Coleman as Miss Havisham
Fionn Whitehead as Pip
Shalom Brune-Franklin as Estella
Johnny Harris as Magwitch
Trystan Gravelle as Compeyson
Owen McDonnell as Joe
Hayley Squires as Sara
Matt Berry as Mr Pumblechook
Ashley Thomas as Jaggers
Laurie Ogden as Biddy
Rudi Dharmalingam as John Wemmick
---
Your Daily Blend of Entertainment News
Alice is eCommerce Editor at Future with a focus on streaming services and VPN across CinemaBlend and TechRadar. This includes writing and delivering the best buying advice on Disney Plus, HBO Max, Hulu, and other popular providers, as well as How to Watch articles so you know exactly where to stream the hottest new TV shows and movies where you are around the world. With over 5 years experience in the commercial writing space, Alice has been writing about consumer tech for the last 3 years, previously writing for Trusted Reviews before joining Future.