The Best Romantic Comedies To Stream On Peacock Right Now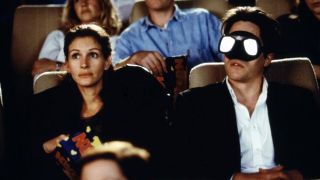 (Image credit: Universal Pictures)
I don't know about you, but I love rom-coms, especially some of the best romantic comedies. When I just need some fluffy love stories and funny comedy to make my days a little brighter, those are the films I turn to. And, just like many other streaming services, Peacock offers several romantic comedy movies for subscribers to enjoy.
From hits of the early 2000s to newer ones that came out in 2022 and 2023 , Peacock has you covered if you're looking for a romantic comedy to enjoy if you're feeling like you need a bit of romance in your life - as we all often do. If you don't have a Peacock subscription, be sure to get one soon, as you don't want to miss out on these picks.
Emma. (2020)
There are so many adaptations of famous Jane Austen novels out there, and this is just one of the best ones that has come out in the last few years. Emma., starring Anya Taylor-Joy in the titular role, tells the story of Emma Woodhouse, a young woman living in Regency-era England who decides to spend her life messing around in the world of matchmaking, which can lead to quite hilarious consequences.
To be honest, I love this film so much. It was one of the last films I got to see in theaters before all of them closed down due to the COVID-19 pandemic, and I adored seeing Anya Taylor-Joy star in this lead role. She's done so much since this film has come out, but truly I still see this as one of her best.
It's Complicated (2009)
If you want a hilarious romantic comedy that's a little more risqué than others, It's Complicated is the one for you. Starring Meryl Streep and Alec Baldwin, it tells the story of a couple who starts an affair together nearly a decade after getting divorced, but things grow more complicated when the ex-wife begins to harbor feelings for another man.
It's not the most groundbreaking romantic comedy out there, but it's still a super fun time and the chemistry between Baldwin and Streep is unbeatable. The film was even nominated for multiple Golden Globe awards to honor how much fun it is, and the ensemble cast in of itself was such a joy to watch on the screen.
Stream It's Complicated on Peacock.
Along Came Polly (2004)
Another classic love triangle here, Along Came Polly is an awesome romantic comedy featuring the talents of Jennier Aniston, Ben Stiller, and Debra Messing. The story follows a man who ends up reconnecting with an old classmate of his and falls in love, seemingly creating the perfect romance, but everything is turned upside down when his ex-wife suddenly comes back into the picture aiming to fix their relationship.
While I do think that these actors have done better movies, including Jennifer Aniston, in the romantic comedy genre, I think their chemistry makes this such a fun film to watch. It makes for an enjoyable Saturday afternoon to cuddle on the couch and see the story play out.
Stream Along Came Polly on Peacock.
The 40-Year-Old Virgin (2005)
If you love Steve Carrell's best movie and TV show performances, you know this is one of his best films. The 40-Year-Old Virgin is exactly what you would expect it to be – a story about a man who has never lost his virginity and is now in his forties. Directed by Judd Apatow, we follow Andy, and his quest to try and lose his virginity with the help of his friends.
You just have to love The 40-Year-Old Virgin cast. They are full of energy and so much fun and truly make the movie so much better. Their chemistry is off the charts and every single second you'll be holding your side from laughing so much because they just can't stop cracking jokes the whole time. You'll be screaming "Kelly Clarkson!" the next time you're getting waxed for sure.
Stream The 40-Year-Old Virgin on Peacock.
A Rainy Day In New York (2019)
Moving on, we now have the Woody Allen film, A Rainy Day in New York. Starring a plethora of stars, the main premise of this film focuses on a young college couple who end up traveling to New York City for a weekend away together for various reasons, but their trip ends up going in different directions that they never considered.
This film is ridiculously stacked with stars. The talented Elle Fanning, singer Selena Gomez, and Timothée Chalamet are just some of the stars that highlight this impressive cast list. What really makes this movie such a great romantic comedy is that it feels like a very real situation where people realize they need to grow in their own ways, while still having hysterical moments.
Stream A Rainy Day in New York on Peacock.
Stuck In Love (2012)
In the movie Stuck in Love, we take a look at the different ways in which love can be looked at, from the perspectives of young love, older love, and reconciling lost love, mainly through the lens of the Borgens family.
Stuck in Love, to me, focuses a little more on the romantic side of romantic comedy, but there are still some pretty funny moments that keep the movie light and for audiences who want something that will make them smile with love and not cry (like The Notebook). It's a very realistic look at what different types of love can be like, and personally, the whole cast is great, but Lily Collins steals the show.
Stream Stuck in Love on Peacock.
Notting Hill (1999)
When you think of romantic comedy royalty, the first people I always think of are Julia Roberts and Hugh Grant, who happen to be the stars of Notting Hill. This iconic romantic comedy follows the story of a bookseller and an actress falling in love after she decides to go to his bookshop while in England, located right in the Notting Hill neighborhood in London, and the troubles that come after.
This is hands down one of Roberts' best romantic comedies, but seriously, it's just a great film all around. It was nominated for several Golden Globe awards and got two BAFTA nominations, becoming an instant classic. You really can't go wrong with these two as the leads and they bring the heat that you would expect.
Stream Notting Hill on Peacock.
Marry Me (2022)
Last but not least, we have this awesome rom-com starring the lovely Jennifer Lopez and Owen Wilson. Marry Me, released on Peacock in 2022, tells the story of an internationally famous singer who decides to get married to her famous fiancé during one of her concerts, only to find out he is cheating on her. So, she decides to marry someone random in the crowd, and only chaos follows from there.
The premise itself sounds wacky, but I actually really liked Marry Me. I think it's one of Jennifer Lopez's best romantic comedies that she's done, and she and Owen Wilson have a surprising amount of chemistry that made me giggle and smile throughout the whole thing. I would watch again and I think anyone could enjoy it, if not just for the great Marry Me cast that keeps the jokes coming.
There are more options for romantic comedies on Peacock that you could watch, but these are some of the best and my personal favorites. And who knows? You just might have found your own personal favorite now, too.
Your Daily Blend of Entertainment News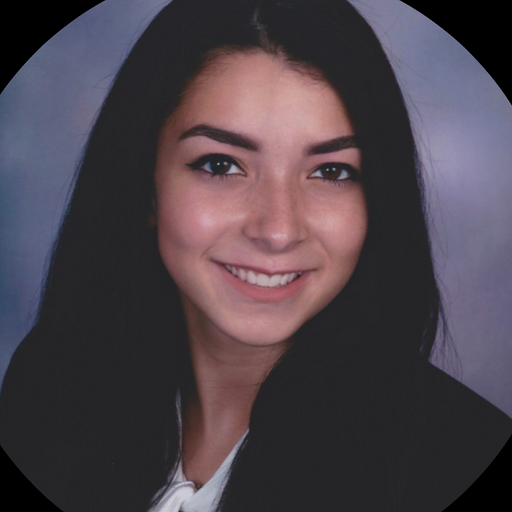 Big nerd and lover of Game of Thrones/A Song of Ice and Fire. Will forever hate season eight. Superhero and horror geek. And please don't debate me on The Last of Us 2, it was amazing!