You People Cast: Where You've Seen The Actors From The Netflix Comedy
Let's meet the two families at the center of the You People cast.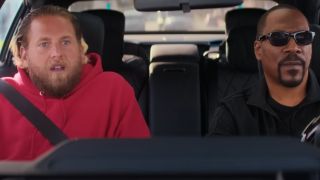 (Image credit: Netflix)
A clash of cultures and ideals can either be a recipe for disaster or a source of comedy, and Kenya Barris' new Netflix comedy movie, You People, is a little bit of both that creates a dynamic experience. The movie, which stars Jonah Hill and Eddie Murphy as soon-to-be son-in-law and father-in-law, and puts the differences between the characters front and center, with members of Jewish and Islamic faiths trying to make things work.
If you caught the 2023 Netflix movie during its brief theatrical release or just as it began streaming on the platform in late January, there's a good chance you're wondering where you've seen the members of the You People cast before. Well, below, we will break down the two families at the center of the latest effort from the black-ish and blackAF creator, which features comedy heavyweights on both sides of the aisle.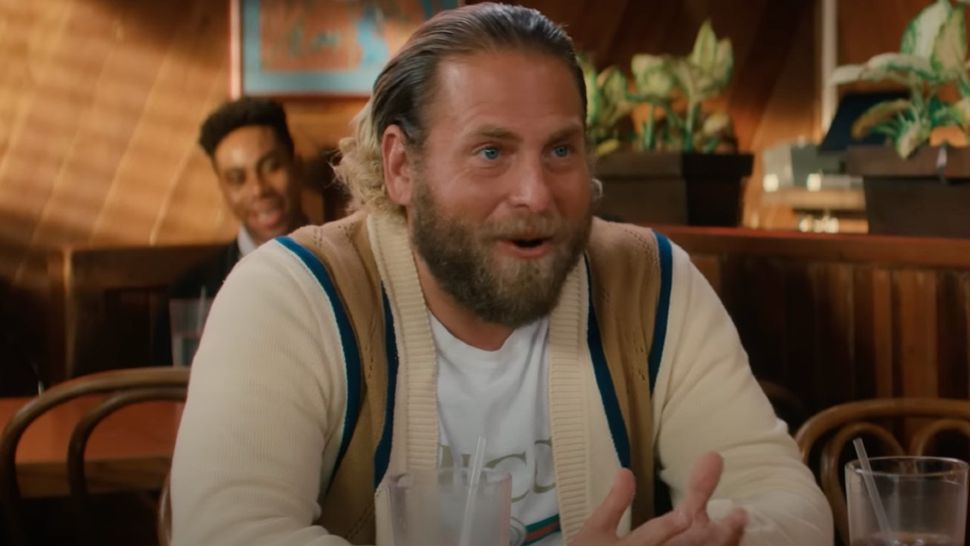 Jonah Hill (Ezra Cohen)
Starting things off is Jonah Hill, who stars in You People as Ezra Cohen, in addition to co-writing the movie with director Kenya Barris.
Years from now when people look back on Hill's career, they will find one of the most varied filmographies of the early part of the 21st century thanks to his ability to pull off all types of roles. From iconic comedies like Superbad and 21 Jump Street to Academy Award-worthy performances in underrated baseball movies like Moneyball and Martin Scorsese crime epics like The Wolf of Wall Street, Hill continues to prove he's one of the best around. He has even taken to working behind the scenes with directorial efforts like Mid90s and Stutz.
Eddie Murphy (Akbar Mohammed)
Comedy legend and Golden Globe winner Eddie Murphy shows up in You People as Akbar Mohammed, the father of Jonah Hill's on-screen girlfriend.
Though he is one of the most legendary comedians, actors, and personalities on the face of the planet, and someone who needs no introduction, there could be someone out there who either has no memory of the Saturday Night Live megastar or has You People as their introduction to his work. Over the years, Murphy has led one iconic movie after another, with titles like 48 Hours, Trading Places, Beverly Hills Cop, Coming to America, Boomerang, The Nutty Professor, and Shrek quickly coming to mind. And, this is barely scratching the surface of Murphy's body of work and contributions to pop culture, as listing them all would take up this entire article.
Lauren London (Amira Mohammed)
Next up is Lauren London, who shows up in You People as Amira Mohammed, Jonah Hill's on-screen girlfriend and the daughter of Eddie Murphy and Nia Long's characters.
Throughout the early stages of her career, London appeared in movies like ATL, This Christmas, I Love You, Beth Cooper, and Madea's Big Happy Family, while at the same time landing roles of varying capacities on a list of shows that included Everybody Hates Chris, Entourage, 90210, and even a 2009 episode of Keeping Up with the Kardashians.
More recently, London has worked on movies like the 2021 Tom Clancy adaptation, Without Remorse, and shows like The Talk, Games People Play, and True Story.
Nia Long (Fatima Mohammed)
Nia Long appears in You People as Fatima Mohammed, Lauren London's on-screen mom and Eddie Murphy's character's wife.
For more than 30 years now, Long has been one of the most prolific actresses of her generation, with outstanding performances like Brandi in the late John Singleton's landmark drama Boyz n the Hood, Debbie in Friday, and Jordan Armstrong in the Best Man film (and now TV) franchise. Add movies like Big Momma's House, Boiler Room, and Are We There Yet? from the aughts, and it's easy to see why she's why she's such a beloved actress.
But if that wasn't enough, Long has long been an incredibly busy name on the small screen, with appearances on shows like The Fresh Prince of Bel-Air, Third Watch, Judging Amy, House of Lies, blackAF, and countless others.
Julia Louis-Dreyfus (Shelley Cohen)
Julia Louis-Dreyfus appears in the You People cast as Shelley Cohen, Jonah Hill's on-screen mom.
An 11-time Primetime Emmy Award winner, Louis-Dreyfus has been a part of some of the most popular and influential comedy series in the history of TV, with more than one career-defining role on the likes of Seinfeld, Veep, The New Adventures of Old Christine, and even Saturday Night Live. Add in Curb Your Enthusiasm (the Seinfeld "reunion" storyline is still an all-time great), Arrested Development, The Simpsons, and now her work in the Marvel Cinematic Universe, and you have a career that's on a whole other level.
And, let's not forget movies like Deconstructing Harry, A Bug's Life, National Lampoon's Christmas Vacation, and Troll.
David Duchovny (Arnold Cohen)
David Duchovny, a standout '90s TV star with his own legendary status, shows up in You People as Jonah Hill's on-screen dad, Arnold Cohen.
Best known for his portrayal of FBI Special Agent Fox Mulder on the quintessential '90s series The X-Files, Duchovny has remained relevant over the years thanks to great performances on shows like Californiacation, Aquarius, and Twin Peaks (both the original run and the 2017 Showtime revival), and numerous others. Movies like Beethoven, Chaplin, Evolution, Zoolander, and The Bubble have only added to his status over the course of the past few decades.
Molly Gordon (Liza Cohen)
Taking on the role of Liza Cohen, Jonah Hill's on-screen sister, in You People, is Molly Gordon.
Though not as recognizable as some of the actors named higher up on the list, Gordon has been putting in the work the past decade or so, with roles on shows like Orange Is the New Black, Animal Kingdom, Ramy, and most recently on Winning Time: The Rise of the Lakers Dynasty, where she took on the role of Linda Zafrani. Her film work includes roles in movies like Life of the Party, Booksmart, Good Boys, Shiva Baby, and Am I Ok?.
Travis Bennett (Omar Mohammed)
Rounding out the main portion of the You People cast is Travis Bennett, who plays Lauren London's on-screen brother, Omar Mohammed.
Bennett, who got his start with his Taco rap persona as part of the Odd Future Wolf Gang Kill Them All, has transitioned into a successful TV actor over the course of the past decade, landing roles on shows like Workaholics, Loiter Squad, and most recently, Lil Dickey's off-the-wall FX dark comedy, Dave.
You can catch these actors and many others by watching You People streaming right now, but only if you have an active Netflix subscription. If you want to know a few reasons to sign up for the service, check out the list of the best movies currently on Netflix.
Stream You People on Netflix. (opens in new tab)
Your Daily Blend of Entertainment News
Philip grew up in Louisiana (not New Orleans) before moving to St. Louis after graduating from Louisiana State University-Shreveport. When he's not writing about movies or television, Philip can be found being chased by his three kids, telling his dogs to stop yelling at the mailman, or yelling about professional wrestling to his wife. If the stars properly align, he will talk about For Love Of The Game being the best baseball movie of all time.