10 Superheroes Who May Be Featured In The Flash And Arrow Spinoff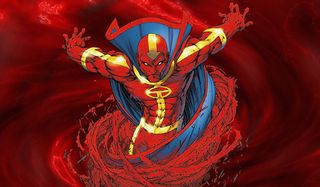 This past Thursday, it was announced that The CW is in early development on a superhero team-up project spinning out of Arrow and The Flash. The characters announced so far include Captain Cold, The Atom and Martin Stein (one-half of Firestorm), and actress Caity Lotz will also be included, though it's unclear who exactly she's playing. With the potential to go straight-to-series and featuring fan-favorites from both Arrow and The Flash, this project would definitely be a game-changer for the DC TV universe that The CW has built over the past three years. But wait, there's more!
One of the more interesting tidbits of information was that the show will also feature three DC superheroes that have never been in a TV series before. With DC vast library of characters, this doesn't narrow down the possibilities by a lot, but it does have us wondering who might be introduced to this DC TV universe. After browsing who hasn't had to fortune of appearing on a live-action TV series yet (since almost every DC hero has been seen in animation at one point or another), here are our top picks for who could star in this superhero spinoff.
10. Spoiler
Arrow has used its fair share of Batman characters over the last three seasons, and between Gotham and the upcoming DC movies, there aren't too may allies or villains left to use. However, if this series is looking to add another talented martial artist crimefighter to the mix, Stephanie Brown, a.k.a. Spoiler, is the right girl. Daughter of the supervillain Cluemaster, Stephanie decided to become a vigilante to stop her father's criminal activities. Eventually, she started working with the Bat-Family and was even both Robin and Batgirl at separate times during the pre-New 52 universe. Although she's been a fan favorite in the Batman mythos, she's obscure enough that it would be possible to effectively remove the Bat-aspects of her origin while retaining what makes her special for this TV universe.
9. Vixen
Admittedly, including Vixen is a bit of a cheat since it was announced last month that the superheroine will be getting her own animated series on CW Seed later this year. However, it was also mentioned that she would eventually appear on either Arrow or The Flash, so what better place to give her a leading live-action role than on this series? In the comics, her powers are drawn from the Red (the force that connects all animal life in the universe), so she can be the DC TV universe's entry into the mystical and supernatural. Plus, her powers would be amazing in live-action. Cool gadgets and metahuman abilities are fun to see, but a woman drawing upon the powers of different animals is quite unique. Depending on how much of her comic background they use, they could also establish her as a one-time member of the Suicide Squad, though if the animated series is exploring her origin, that might be harder to pull off.
8. Black Lightning
There are a lot of superheroes who can manipulate electricity, but Black Lightning has been at it for decades. Introduced in the 1970s, he has been a member of the Justice League and Outsiders, but never really achieved prominence in other media outside of appearances in a few animated projects. A project like this is a good way for DC to get his name out in the open, whether they go with the older version of the character or the teenage version in the New 52. The Flash already had a guy that's able to shoot lightning, but there's no reason why certain powers can't be repeated. However, unlike Blackout, it would be better if Black Lightning gained his abilities through some other means. That pesky particle accelerator shouldn't be responsible for every metahuman that's out there.
7. Metamorpho
In Arrow Season 2, there was a truck that had the logo "Metamorpho Chemical" printed on the side, cementing that as a company name in this universe. However, that doesn't mean that this universe can't have Rex Mason gaining his powers from the company and then taking their name as his superhero identity (he has to stick it to them somehow). His power set is certainly unique enough to warrant being seen in live-action. He is able to transmute his body into a variety of chemical substances, which also allows him to reshape his body and gives him enhanced resistances to attacks. Unless Metamorpho transformation occurred several years before The Flash began, industrialist Simon Stagg couldn't be responsible for Rex's transformation like in the comics since he was killed in "Things You Can't Outrun." But hey, there's probably another corrupt industrialist that could inadvertently turn this adventurer into a full-fledged superhero.
6. Red Tornado
There's no reason to simply limit the candidates to the ones that are breathing. An android could join in the fun as well. As the name suggest, Red Tornado is a highly sophisticated android who is able to generate cyclone-like winds that allow him to fly and create storms. He has had prominent roles on animated shows like Batman: The Brave and the Bold and Young Justice, but this is a character who's begging to be translated to live-action. Including him might be tougher to pull off than the other characters since this is the present-day, and it isn't exactly easy to create an intelligent mechanical man that can shoot wind out of his hands. However, with specialized companies out there like S.T.A.R. Labs, there's a way to accumulate bizarre and unusual technology together to build him and send him out to fight crime while learning about humanity.
5. Captain Atom
Remember Doctor Manhattan from Watchmen? Well, this is who that glowing blue demigod was based on. After piloting through a freak science experiment (those happen a lot more than they probably should), Captain Nathaniel Adams was seemingly atomized, but then reformed to become Captain Atom. In addition to his body being coated silver, Adams discovered he was able to manipulate near-infinite amounts of energy, fly and transmute physical matter, not to mention no longer needing to eat, drink water or sleep. It's no exaggeration to say that he is one of the most powerful DC superheroes ever created, and if this team of characters had him as an ally, they would have it made. The only problem with using him is that general viewers might accidentally get him confused with The Atom, but once they see how vastly different their powers are, they'll be able to keep track of who's who.
4. Dr. Light
The first Dr. Light was a supervillain that frequently fought the Justice League and Teen Titans, but the female Dr. Light is fortunately on the side of good. In the comics, Dr. Kimiyo Hoshi was an astronomer that gained her powers after being struck by an extraterrestrial, artificial beam of light. Although the character appeared several times in Justice League Unlimited, she still has yet to gain a prominent role in other media, so this spinoff could be the perfect opportunity. Depending on what angle they decide to take, Kimiyo could derive her powers from some kind of device or be a metahuman, but her ability to manipulate light and create holographic images would be amazing to see.
3. Hourman
There have been many Hourmans over the decades, but Rex Tyler, the first Hourman, had a special way of fighting crime. After taking the pill Miraclo, he gained enhanced strength, speed, durability and agility for one hour. Not exactly a conventional way of fighting crime, but it got the job done, and Rex eventually became a member of the Justice Society of America, the superhero group that preceded the Justice League. Several years back, the CW announced they were developing an Hourman TV series, but nothing ever came of it, so this spinoff would be the next best way of giving him a leading role in this universe. If the writers wanted to give this version of Hourman an extra boost of power, they could also include Rick Tyler's (Rex's son) ability of being able to see one hour into the future.
2. Elongated Man
If Justice League Unlimited is to be believed, every superhero team needs a stretchy guy. Rather than the slightly more famous Plastic Man, why not go with a stretchy hero that already has a connection to one of the CW's superheroes: Elongated Man? Back in the Silver Age of comics, Ralph Dibny would frequently team up with Barry Allen, and in addition to being able to stretch his body, he was also an astute detective. Ralph hasn't been seen in the comics since the New 52 began, but an appearance in this spinoff would be the perfect way to revitalize him for a new generation of fans. Even better, Ralph was mentioned in The Flash episode "Power Outage" as one of the casualties of the particle accelerator explosion. Well, death is rarely permanent in comic book stories, and instead of actually perishing, perhaps this Ralph simply became a metahuman.
1. The Question
The Question is more than just a faceless man: he's a badass, crimefighting faceless man! Vic Sage, the original Question, started out as an journalist before becoming a vigilante to take down the criminals he was investigating. He doesn't have any superpowers, but his fighting and deductive skills have made him a tremendous asset to many DC heroes. Plus, that face-covering disguise he wears is sure to freak out most criminals. Just watch Justice League Unlimited to get a sense of how intelligent (albeit paranoid) he is. If included in this project, The CW should not be using the New 52 version of The Question, who is a member of the Trinity of Sin and been wandering the Earth for centuries. Leave out the magic and keep it grounded…well, about as grounded as a suit-wearing, faceless man can be.
Your Daily Blend of Entertainment News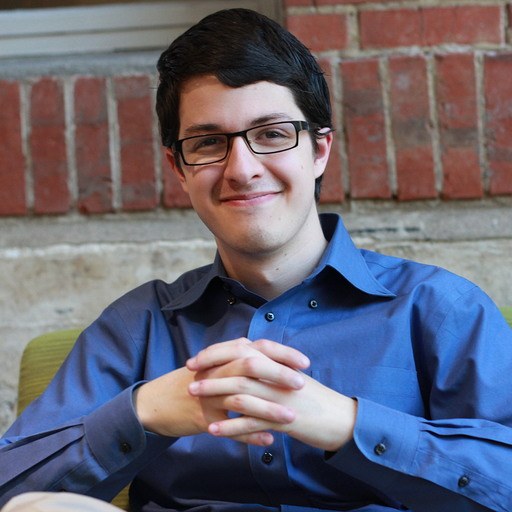 Connoisseur of Marvel, DC, Star Wars, John Wick, MonsterVerse and Doctor Who lore. He's aware he looks like Harry Potter and Clark Kent.