13 Big Shows That May Get Cancelled This Season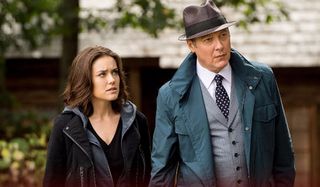 It's still early in the year, and some shows that are currently doing fine-enough in the ratings will see their averages go down later in the TV season, when viewership is traditionally less high. However, there are already a slew of shows that are missing the mark in terms of overall viewership, not to mention ratings in the advertising demographic. A couple of these shows have even had their episode orders cut, and others really need to improve if they have any hope of coming back next year. We've compiled a list of the shows that are already doing poor ratings over at the major networks. I have to say, these shows are all pulling numbers that are not enviable. Let's start with the worst of the worst in terms of the numbers.
Notorious, ABC
ABC's Notorious stars two well-liked actors, Piper Perabo and Daniel Sunjata. It also has a cushy timeslot in the Shonda Rhimes-heavy Thursday night lineup on ABC. And yet its numbers have been among the worst of the season. The show hasn't pulled over a 1.0 rating since its second episode and they've only continued to get worse each week, recently pulling a .75 in the 18-49 demographic. ABC has already cut the show's episode order down from 13 to 10 and the only reason Notorious probably hasn't been outright cancelled yet is because the network doesn't have anything to throw in the timeslot until Scandal and The Catch return at midseason. This one is highly unlikely to be back.
The Exorcist, Fox
The major networks have been trying to make TV shows out of movies for the last several years. Some of these, like Lethal Weapon, have worked for Fox. Some of them, like Minority Report, have not worked at all. The Exorcist is certainly closer to the latter than the former, although it hasn't been outright cancelled yet. The show does hold up OK, considering it airs on Friday nights. The genre series has a niche fanbase, unlike some of the other shows on this list, but considering the show has only done a .6 or .7 rating on Friday nights, it may not be quite enough to entice Fox to greenlight a second season, even in that tough timeslot.
Conviction, ABC
Hayley Atwell just can't find a win on ABC. The low-rated Agent Carter was cancelled after a second season, but Atwell is likable enough that ABC wanted to keep her in the fold. She stars in Conviction, a series about a woman and her team who look at wrongful conviction cases and must solve them, often under deadlines. Conviction will not be getting a back nine order this season, although it will air all 13 episodes. While some reports this week indicated the show is cancelled, those close to the show have stated no decision has been made, yet. Still, last week the show dropped to a .6 rating and 3.6 million total viewers. The rating, especially, is not looking good.
Frequency, The CW
Crazy Ex-Girlfriend is the CW's lowest-rated show. But Crazy Ex-Girlfriend is already in its second season and gets awards nods. Newcomer Frequency's ratings are close to comparable with the aforementioned worst-rated show, and guess what? It's probably not going to get any awards nods. The CW has The 100 and more programming slated for midseason, and I'm guessing that programming will be what sticks. Unfortunately, Frequency is unlikely to stick around for a second season.
Rosewood, Fox
What's startling to me is how many non-freshman programs are making the list this year. Rosewood kicked off pretty well last season. It got a huge boost because it aired behind Empire in the schedule, but this season Fox has it running with the also low-rated Pitch. Both shows could easily be cancelled later this season, although it's likely that Fox might try to switch up some timeslots to make both of these shows work before axing them. Rosewood is making the list first because Pitch is better liked by critics, its ratings ticked up this week, and it has a bigger DVR following. I'd keep an eye on both shows, though.
Elementary, CBS
Quite a few people still watch Elementary, despite the fact that it airs at 10 p.m. on Sunday nights when a slew of people are already in bed. However, although the show has averaged more than 5 million viewers during its fifth season, that's still fewer viewers than most other CBS programs. In addition, most of those viewers are older than the 18-49 demographic, which means they are less valuable to advertisers. This past Sunday, the show only did a .6 rating, which put it on par with the low-rated Quantico. It doesn't help that Elementary has already hit the 4-season syndication benchmark.
Crazy Ex-Girlfriend, The CW
I briefly mentioned Crazy Ex-Girlfriend earlier in this article, noting that it does have some awards clout at the CW, which the network has been sorely lacking for years. Still, I don't think we can underestimate the fact that it is the lowest-rated program on The CW---and it is also nabbing way lower viewership than it did during Season 1. It does have a fanbase that loves it and that might---strong emphasis on might---be enough to get it greenlighted for a third season in May, but just like the musical Galavant before it, two seasons might be all that the network can manage to pull together before giving the show the axe.
The Blacklist, NBC
People have turned on The Blacklist this fall. I don't know if this has to do with anger over Elizabeth Keen's faked death or what happened between Red and Mr. Kaplan. It might even have to do with The Blacklist's late night timeslot on Thursdays, as the longer-running show has been known to pull in good DVR numbers. Whatever the problem, The Blacklist has been pulling horrible numbers compared to former seasons this fall, with recent episodes only nabbing a wee bit over a 1.0. Of all the shows on the list, you would think NBC would stand behind this one the most, as it is in its fifth season on the network. Plus, NBC has a spinoff for The Blacklist called Redemption already in the works. I'm sure NBC wants to keep The Blacklist, but these numbers do not look good.
No Tomorrow, The CW
No Tomorrow may have a tomorrow, but I'm not certain that next year is in the cards. The freshman rom-com airs in a cushy time slot after The Flash, but it hasn't even managed to maintain a decent-sized portion of the numbers the DC series brings in. While the numbers have waffled on the series a bit, it's doing about the same numbers as Frequency, and with the Archie comics series Riverdale and The 100 coming, there's a good chance the CW will cancel this one in favor of new programming at the end of the season, especially if the two midseason shows aren't disasters.
Son of Zorn, Fox
The Last Man on Earth and Son of Zorn are doing about the same numbers on Fox on Sunday nights. However, The Last Man on Earth is in its third season on Fox and is much closer to syndication than Son of Zorn. In addition, Son of Zorn should theoretically benefit from airing in an earlier timeslot, after The Simpsons, but its numbers don't indicate a lot of people are sticking around. Fox has had trouble finding the perfect Sunday night lineup over the years, and a lot of these comedies don't make it past the first season. I wouldn't be surprised to see Son of Zorn make the list.
Pure Genius, CBS
It is almost always difficult to be a show that gets added to the calendar at an off time. This year, CBS held Pure Genius until the very end of October. Only two episodes have aired so far, with the third set to hit the schedule tonight. Both have done over 5 million total viewers, which isn't a disaster. What is a disaster is the 18-49 rating. The second episode only managed a .8 rating, even with decently high overall viewership. As The Blacklist has already shown, that 10 p.m. timeslot can be rough, but if you are a freshman series without a built-in fanbase and a sequel on the way, it might even be deadly.
Quantico, ABC
Quantico pulled good DVR ratings during its first season, which helped to bump up its early Live+Same Day ratings and boost ABC's estimation of the series. However, because of the format of the drama, Quantico had to kind-of reboot in Season 2, focusing less on some of the characters we already liked and sending Ryan and Alex to CIA training. It's been weird, and it's no wonder that fewer people are watching. Right now Quantico is doing worse numbers than Revenge was doing when it was cancelled, and the most recent episode only did a .6 rating. Secrets and Lies is similarly doing poorly, although it is based on one-off seasons rather than an overarching plot. We would be pretty surprised if ABC brought it back next year.
Timeless, NBC
One of the more controversial picks on this list, Timeless has an enchanting time travel premise with historical twists and turns. It's done enough so far that its numbers aren't exactly dismal, and NBC has even rewarded the show with a few additional episodes. However, it's also among the lower-rated programs on NBC this season, and while it's doing about 62% DVR gains (which is actually fairly high), it's still a fledgling series and the numbers aren't looking great against strong competition on CBS and ABC. We'll have to wait and see with this one.
To find out what is hitting the schedule this winter, check out our midseason TV premiere schedule. If you are interested in how all of the first season shows are doing check out our ratings roundup.
Your Daily Blend of Entertainment News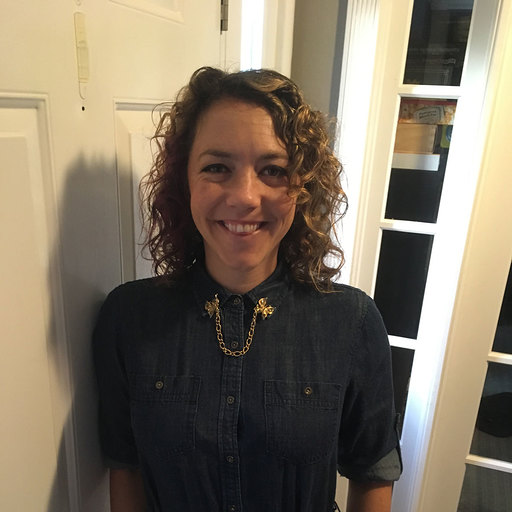 Reality TV fan with a pinch of Disney fairy dust thrown in. Theme park junkie. If you've created a rom-com I've probably watched it.