Former E! Reality Star Lisa Marie Naegle Was Found Murdered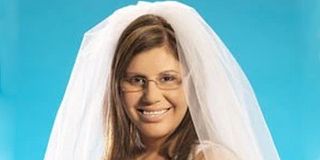 Six years ago, reality contestant Lisa Marie Naegle competed for a dream wedding and plastic surgery on an E! series aptly called Bridalplasty. On Sunday, the former contestant went missing after a night on the town while her husband was at work. She was found in a shallow grave in the backyard of Jackie Jerome Rogers in Lennox, California. She was only 36 years-old at the time of her death.
Lisa Marie Naegle may be most known to E! fans as a contestant on Bridalplasty, where she earned fourth place during the first season of the series. Regardless, she went to UCLA and she was a registered nurse who worked for the Kaiser Permanente hospital system in the area. She also taught classes, which is where she allegedly met Jackie Jerome Rogers, aged 34. At the time of her death, various family members had believed Rogers was Naegle's gay friend; however, he later said the two were actually having an affair. He also gave police details that determined she had actually been hit in the head and then buried naked in a shallow grave in his own yard.
Lisa Marie Naegle was currently married at the time of her death and had communicated with her husband, Derek Harryman, to let him know she had planned to go to a party at a shopping center called Alpine Village with her brother and then return home while he was at work on Saturday night. However, when her husband made it home on Sunday morning, Naegle was not there. She had also not been out with her brother and had not shown up to teach her Sunday classes. Fearing the worst, The Daily Breeze says the family reported Naegle missing. They then did some sleuthing on their own and learned via surveillance video at Alpine Village that she had been with Jackie Jerome Rogers the night she disappeared.
Reports indicate that night Naegle had gone with Rogers to a Jack in the Box after going to Alpine Village, which is consistent with a text that Naegle sent her husband at 2:45 a.m., noting she was stopping for food and then heading home. After being questioned by the family and then the police, Jackie Jerome Rogers later confessed to taking a hammer and hitting her in the head with it seven times, per TMZ.
Jackie Jerome Rogers was set to be booked late on Tuesday on suspicion of murder after confessing to killing Lisa Marie Naegle. We'll bring you more updates as this story progresses. This isn't the first time a reality star has been murdered, and tragically, it probably won't be the last. Still, it's devastating to lose someone in such a horrific manner and our hearts go out to Naegle's family during this tough time.
Amazing Race & Top Chef superfan with a pinch of Disney fairy dust thrown in. If you've created a rom-com I've probably watched it.
Your Daily Blend of Entertainment News
Thank you for signing up to CinemaBlend. You will receive a verification email shortly.
There was a problem. Please refresh the page and try again.