Who Fox News Is Giving Megyn Kelly's Time Slot To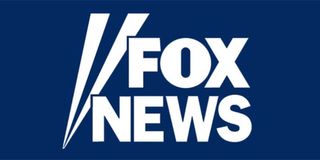 It's only taken a few days for Fox News to get its act together in the wake of Megyn Kelly deciding to leave the cable news network for NBC News. This morning, it was revealed that Megyn Kelly's very important 9 p.m. timesot has already been filled by none other than Tucker Carlson. Because Tucker Carlson already has a show at 7 p.m. on Fox News, there's going to be some other shuffling in the network's schedule, as well, with Martha MacCallum being the big winner.
There have been quite a few names that have been bandied about in the days following Megyn Kelly's big announcement. A lot of people thought that Fox News might try to fill the 9 p.m. slot with another female host, but there was never any real indication that was what Fox News was looking for. The 9 p.m. slot is a huge timeslot for Fox News, so clearly the network was looking for "a name" to take it over. Tucker Carlson, a former CNN Crossfire co-host, is certainly more of a name than a lot of other people at the news network. Still, his promotion to 9 p.m. came crazy fast.
The NY Times reports that Tucker Carlson will be sliding into the 9 p.m. timeslot soon, but that the promotion to 9 p.m. is a big deal, as Carlson only took over the 7 p.m. timeslot on November 16, replacing Greta Van Susteren at the network. His show, Tucker Carlson Tonight, is getting a pretty swift promotion, but Fox News is in the middle of a lot of shuffling thanks to the exits of Van Susteren and Megyn Kelly, not to mention Roger Ailes on the network's back end. Plus, Tucker Carlson's ratings have been quite good, with Tucker Carlson Tonight beating rival news networks in the ratings. That's not a bad place to be in with so many changes going on.
Because Tucker Carlson will already be exiting the 7 p.m. timeslot, Fox News has that slot to fill, as well. Reports indicate that Martha MacCallum is going to take over that timeslot, although her deal is not longterm at this juncture. Right now, she's only signed on for the 100 days after Trump's inauguration. Obviously, if her ratings are good we would expect that to change. Currently MacCallum co-anchors another Fox News program America's Newsroom, although that program is a daytime show and not an evening one.
There's a lot changing in the world of TV news right now, and not just on Fox News. Megyn Kelly is heading to NBC News just a short time after Billy Bush was also fired from that network. The times, they are a changin'.
We'll let you know as soon as we get official dates for when Tucker Carlson and Martha MacCallum will be taking over. In the meantime, Megyn Kelly's last day on the network will be Friday, January 6. To find out what else is headed to TV, check out our TV premiere schedule.
Reality TV fan with a pinch of Disney fairy dust thrown in. Theme park junkie. If you've created a rom-com I've probably watched it.
Your Daily Blend of Entertainment News
Thank you for signing up to CinemaBlend. You will receive a verification email shortly.
There was a problem. Please refresh the page and try again.