Netflix Is Creating Weed Based On Its Original Series, Because Why Not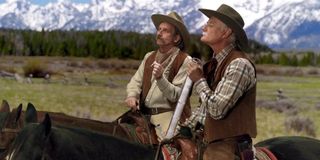 Netflix may have started its existence as a simple DVD mailing service, but the entertainment giant has gradually branched out into some pretty game-changing endeavors. Having perfected the "binge-watch" model with hit original series like Daredevil and Orange is the New Black to expanding the kinds of shows it creates, Netflix has never shown signs of shying away from new opportunities. That idea is going one step further for anyone who sets an alarm for 4:20, because the streaming service has even created strains of marijuana based off of its TV shows. Netflix and chillum, anyone?
Netflix's signature weed strains, which are being dubbed The Netflix Collection, were sold at a pop-up event in West Hollywood, California from August 25 to August 27, according to The Guardian. The event was held at Alternative Herbal Health Services and was open only to legal California medical marijuana card holders; the state does not yet have the infrastructure to sell recreational pot following its 2016 legalization.
Each separate strain of pot was specially cultivated to reflect the nature of the show that inspired it -- such as an Indica strains to accompany comedies, and Sativa strains to complement the darker and more cerebral shows. Several shows have inspired these unique strains, such as BoJack Horseman, Grace and Frankie, Arrested Development, and several others for Disjointed.
Netflix's decision to dive into the marijuana game seems to highlight a growing shift in the general public attitude towards weed, as well as Netflix's ability to find new ways to reach both potential and existing subscribers. Although marijuana remains illegal at a federal level, several states (such as California, obviously) have opted to legalize the substance for recreational use in recent years. From a marketing standpoint, it makes plenty of sense; if The Simpsons can sell real life cans of its fictional Duff Beer (a similarly regulated recreational substance), then a growing acceptance of marijuana in mainstream culture seems to make it a natural fit for an entertainment giant looking to create smart tie-in products.
Beyond that, the depiction of marijuana use in pop culture has evolved considerably over the last few years. While weed was previously reserved for on-screen slackers in the vein of Cheech and Chong or the Half Baked crew, the types of characters who smoke marijuana have become increasingly diverse on-screen, and the gravity (bong) of their marijuana use has decreased significantly. After all, Netflix's own Disjointed frames Kathy Bates' perpetually toking protagonist as an enterprising businesswoman running a successful dispensary. Moreover, some networks have even tinkered with the idea of letting performers (such as Doug Benson) host shows while visibly high.
With the national attitude towards marijuana becoming more and more relaxed with each passing year, we will have to wait and see what Netflix does next. For now, you can currently stream Disjointed's first season on Netflix, and check out our summer TV premiere guide and fall TV premiere guide for more information on all of the most highly anticipated small screen debuts set for the next few months!
Originally from Connecticut, Conner grew up in San Diego and graduated from Chapman University in 2014. He now lives in Los Angeles working in and around the entertainment industry and can mostly be found binging horror movies and chugging coffee.
Your Daily Blend of Entertainment News
Thank you for signing up to CinemaBlend. You will receive a verification email shortly.
There was a problem. Please refresh the page and try again.