2009 Summer TV Preview: Big Brother 11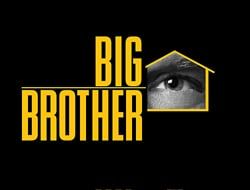 Big Brother's eleventh season premieres next Thursday and today CBS posted a bunch of information about the new season, including a video preview of the houseguests, photos of the house and a few details about what's in store for this season's crop of shut-ins.
From the sounds of it, things are about to get green and very clique-y in the BB house. While the house is all about being eco-friendly, the houseguests cast all fit into some high school-ish stereotype, which could mean lots of drama when this season of Big Brother starts up.
For those of you unfamiliar with this series, Big Brother follows a group of men and women of varying ages and backgrounds as they're shut away in a house and filmed 24/7. They compete for food, luxuries and the coveted Head of Household position. Each week the new HoH nominates two houseguests for eviction. Later in the week a Veto competition takes place, giving the two nominees (and some of the other houseguests) the opportunity to win their safety for the week. If the Veto is used, the HoH chooses a replacement nominee. Then, during the live episode, each of the houseguests votes to evict one of the two nominees and a new Head of Household is crowned. This goes on week after week until only two remain and the evicted houseguests who made it to the sequester house will vote for which one will win a hefty cash prize. As the season goes on, the backstabbing, plotting and all-out stress from the game, added to the time spent cut off from their friends and loved ones usually begins to take its toll on the houseguests, which is when things start to get interesting. This is one of my favorite summer obsessions and I'm eager to see if the eleventh season manages to come close to topping last season.
Below is CBS' description for season eleven:
"The houseguests will live and compete in a house that has been transformed into a mean, green, eco-friendly living machine. The interior walls of the house are covered with a reconstituted wood panel product made from re-claimed wood flakes. This eco-friendly material reduced the amount of new lumber used to build the BIG BROTHER house. For the first time ever, the Houseguests will be made fully aware of the amount of waste they create, and will be required to sort, recycle and place all food items in an outdoor manual compost center, as well as an indoor automatic composter. The Head of Household Suite feels like seaside in Big Sur, Calif., where actual driftwood hangs on the copper patina tinted walls while a working waterfall, using recycled water, trickles over stacked stone to serve as a headboard. Zebra wood columns (all faux wood) press into the room framing a contemporary window that overlooks the "surf.""
Big Brother premieres Thursday, July 9 (8:00-9:00 PM, ET/PT) on CBS.
Below are the houseguests (photos in the gallery at the bottom):
Braden Bacha, 28
Santa Monica, Calif.
Single
Surfer
Chima Simone, 32
West Hollywood, Calif.
Single
Freelance Journalist
Jordan Lloyd, 22
Matthews, N.Carolina
Single
Waitress
Laura Crosby, 21
Atlanta, Ga.
Single
Bikini Model
Michele Noonan, 27
Pasadena, Calif.
Married
Neuroscientist
Ronnie Talbott, 30
Belpre, Ohio
Married
Gamer
Casey Turner, 41
Lakeland, Fla.
Married, Dad
Fifth Grade Teacher
Jeff Schroeder, 30
Norridge, Ill.
Single
Advertising Salesman
Kevin Campbell, 29
Chula Vista, Calif.
Single
Graphic Designer
Lydia Tavera, 24
Torrance, Calif.
Single
Special Effects Make-Up Artist
Natalie Martinez, 24
Gilbert, Ariz.
Single
Tae Kwon Do Champion
Russell Kairouz, 24
Walnut Creek, Calif.
Single
Mixed Martial Arts Fighter
Kelly joined CinemaBlend as a freelance TV news writer in 2006 and went on to serve as the site's TV Editor before moving over to other roles on the site. At present, she's an Assistant Managing Editor who spends much of her time brainstorming and editing feature content on the site.
Your Daily Blend of Entertainment News
Thank you for signing up to CinemaBlend. You will receive a verification email shortly.
There was a problem. Please refresh the page and try again.