Ric Flair Told An Epic Andre The Giant Story That Got Cut From HBO's Documentary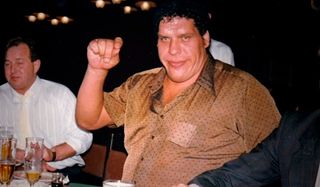 HBO's documentary Andre the Giant was packed with interesting stories about the wrestler, and each one confirmed the man was just as entertaining and impressive as the character he played in the ring. Wrestlers had so many stories to share about Andre that some inevitably were cut from the film due to time. Luckily HBO has uploaded one of those stories told by Ric Flair, which features the wrestler spinning an epic yarn about Andre, a fight, and a possible attempted murder:
Ric Flair's story is hilarious and slightly horrifying, and while he told the tale to HBO in a way few others could, Andre's feat is even more impressive than Flair made it sound. Andre the Giant was big, but so were Dick Murdoch and Blackjack Mulligan. Both men had billed heights of over 6'0, and supposedly weighed a combined 595 pounds. Needless to say, a normal man wouldn't have been able to handle both in a 2-on-1 fight, let alone almost drown both of them!
Ric Flair's unwillingness to get involved means Andre could've handled all three if he wanted to, and given Flair was about the same size as both men, it's a true testament to the wrestler's strength. Flair started off the story aggressively but backpedaled things a bit to make it sound as though Andre wasn't actually trying to kill either man, which is probably true. After all, if Andre really wanted to drown both men in the ocean that day, it sounds like he really could've!
There's no word on whether or not Dick Murdoch and Andre the Giant patched up their relationship following that incident, but history would indicate Blackjack Mulligan and Andre got along fine after. Mulligan would wrestle alongside Andre in the mid-80s as part of the wrestling faction The Machines back in the WWF. Of course, being a part of a faction together doesn't necessarily mean two wrestlers are friends, but the two were able to maintain a stable enough working relationship despite the fact that one almost killed the other, so that's a win. Whether that's just the magic of working in wrestling or the knowledge that messing with someone like Andre the Giant twice will probably get you killed, who's to say?
HBO's Andre the Giant documentary is currently airing on HBO and is available to stream on HBO Go and On-Demand services. Lots of new shows are popping up on television each and every day, so be sure to stay in the loop by visiting our midseason premiere guide and summer premiere guide. For more on Andre the Giant, be sure to read about the time he passed out drunk in a hotel lobby and the staff had to figure out what to do with him.
Your Daily Blend of Entertainment News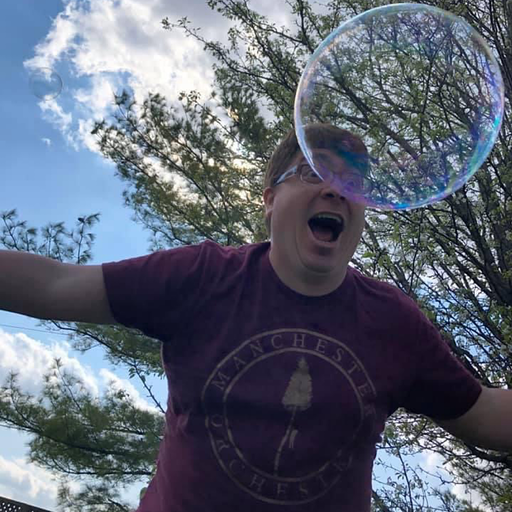 I like good television but also reality television. His day largely consists of balancing his workload between reporting on the latest and greatest news in Star Trek and other sci-fi, as well as 90 Day Fiancé, WWE, Big Brother, and more.