Vincent D'Onofrio Is Having The Best Time Trolling Daredevil Fans About Season 3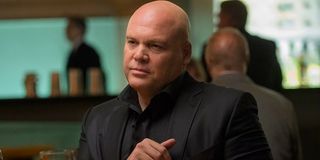 After Marvel dropped a sneak peek at Daredevil Season 3 right at the end of Iron Fist Season 2, talk about the upcoming series has ramped up once on social media. Fans, of course, are rabid for more footage, not to mention any secrets they might learn about the upcoming season, and actor Vincent D'Onofrio is taking full advantage of the situation. True to his character Wilson Fisk, D'Onofrio is being a real villain and trolling fans asking him for details on social media. Take a look.
The Daredevil actor is on a tweet rampage and doesn't seem to care how many folks he riles up with the knowledge that he knows as much about Season 3 as they don't. Of course, there aren't too many people who are legitimately mad by Vincent D'Onofrio's teasing, as some have said his tweets have only increased their excitement for the upcoming episodes. Some may be putting up a front knowing one catches more flies with honey than vinegar, and showering D'Onofrio's tweets with praise and acceptance in hopes he relents and actually tweets a meaningful reveal.
That doesn't appear to be happening anytime soon, however, as Vincent D'Onofrio has even escalated his trolling further and has been responding to fan questions with quintessential non-answers. Take this response to a fan, for example, where D'Onofrio gives a lengthy response that basically says nothing about the details of Daredevil Season 3:
That statement contains as much substance as that white painting Wilson Fisk was obsessed with in Season 1. Of course, we're guessing Vincent D'Onofrio can't say anything about Season 3 even if he wanted to, especially considering viewers haven't even been given a specific date for when to expect the show's return on Netflix. It's also possible D'Onofrio could be drawing up interest in his account in preparation for some big Daredevil reveal a la Brie Larson's Captain Marvel tease, which would certainly excuse any prior trolling.
We have no idea whether something like that is happening or not, but it is worth noting that D'Onofrio did quote a member of the press in one of his Daredevil troll tweets. Unfortunately, the exchange looks to be far removed from any of those "break the internet," style tweets that lead to great things:
If there is any silver lining to this trolling, it's that more people will likely search for more answers and may find out that Vincent D'Onofrio has already spoken up about Daredevil Season 3. D'Onofrio's excitement regarding the upcoming episodes are likely tied to content that will dive deeper into the Wilson Fisk's story. At the time D'Onofrio said the scenes he'd shot were "different," but also "very Fisk," as well as emotional.
Daredevil Season 3 will arrive on Netflix before the end of 2018. Keep up with the fall television grind until then, and see what's happening on cable television via our fall premiere guide.
Your Daily Blend of Entertainment News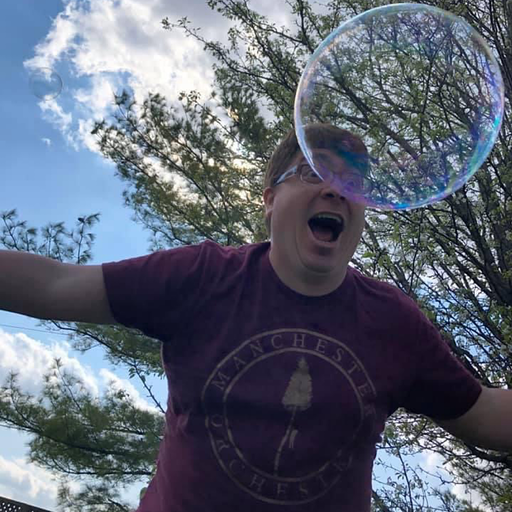 Mick contains multitudes and balances his time reporting on big happenings in the world of Star Trek, the WWE, reality television, and other sci-fi shows.