Daredevil Season 3: What We Know So Far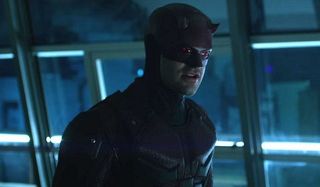 After all the critical success Daredevil Season 1 enjoyed in 2015, it was no wonder Marvel brought it back for a second season, and after almost a year of waiting, it arrived in mid-March of 2016 on Netflix. Just like in Season 1, Matt Murdock was still protecting Hell's Kitchen, but this time around, he also had to contend with the likes of Frank Castle, a.k.a. The Punisher, and Elektra Natchios, his former lover, both of whom challenged him both physically and ideologically. As the season wore on, other players emerged from behind the proverbial curtain, but just like how he defeated Wilson Fisk at the end of Season 1, Matt emerged victorious at the end of Season 2, though it came with great sacrifice.
With several cliffhangers left behind, there's still a lot to be addressed for the third season. While we're still waiting until the show returns for another round of adventures for the Man Without Fear, there's still plenty we can deduce about where it might pick up following the events of Season 2. Here's everything we know so far about Daredevil Season 3.
Needless to say, there will be spoilers for all of Daredevil Seasons 1 and 2 from this point forward, as well as other Marvel Netflix shows.
What Will Daredevil Season 3 Be About?
No specific plot details for Daredevil Season 3 have been revealed yet, but the overall arc will be inspired by the Born Again comic book storyline. While the events won't unfold just like they did on the printed page, we can expect Wilson Fisk, a.k.a. Kingpin, to slowly dismantle our blind hero's life. Judging by the look on his face when we last saw him in Season 2, he knows or will learn that Matt Murdock and Daredevil are one and the same, making his revenge all the more brutal. Beyond Fisk, there's room to introduce other villains from Daredevil's rogues gallery, even if they're only in supporting capacities. But even with just months left until Season 3 premieres, we're still in the dark about exactly what Matt will face this time around.
When Will Daredevil Season 3 Air?
Netflix started releasing two Marvel shows per year, and that jumped to three in 2017 when The Punisher Season 1 arrived after Iron Fist Season 1 and The Defenders. 2018 brings a whopping four Marvel shows to the streaming platform, as Daredevil Season 3 will arrive on the heels of Jessica Jones Season 2, Luke Cage Season 2 and Iron Fist Season 2. No specific release date has been announced yet for Season 3, but assuming that Netflix doesn't want it following too close after Iron Fist nor release it too close to Christmas/New Year's, I'm guessing we'll see the next 13 episodes in late November or early December.
Matt Murdock
Daredevil was put through the ringer in Season 2, and not just physically by battling bad guys for days on end with multiple injuries and little sleep. Ideologically, he conflicted with Frank Castle, a.k.a. The Punisher, and Elektra Natchios. Both pushed him to kill in the line of duty, with the former saying it was the only way to make a true difference against crime and the latter saying that he needed to welcome the darkness inside of him. While Matt Murdock never went so far as to take a life, he did throw himself even deeper into his vigilante life, so much so that he ruined his personal life. Nelson & Murdock collapsed, not only leaving him without a job, but his friendship with Foggy damaged. His focus on Elektra and The Hand also ruined his romantic relationship with Karen Page. By the end of the season, he was left to pick up the pieces of his life, and he started by revealing his secret identity to Karen.
Then came the events of The Defenders, where Matt had given up the vigilante life and seemed to be on amicable terms again with Foggy and Karen. Unfortunately for him, his life was thrown into disarray again when he crossed paths with Jessica Jones, Luke Cage and Danny Rand, and despite his initial reluctance, Matt became Daredevil again so he could help combat The Hand. But what really threw him for a loop was discovering that his ex-love Elektra Natchios had been resurrected, and he tried his best to reason with her. In The Defenders' final episode, Matt stayed behind with Elektra as the explosives he and his allies had set in The Hand's building detonated, and the public believes Matt is dead. However, it was revealed that not only had Matt survived, he was being looked after by nuns, one of whom is named Maggie, a name familiar to longtime Daredevil comics fans. So, along with returning to his old life and having to deal with Wilson Fisk and whatever other enemies come his way, Matt might also finally be reunited with his estranged mother.
Karen Page
The majority of Karen Page's arc in Season 2 revolved around her connection to Frank Castle and learning about his background. She may not have agreed with all his methods, but she was sympathetic towards his cause. In the midst of her investigation, she joined the New York Bulletin, the same newspaper where her friend, Ben Urich, worked before he was killed, and presumably she'll still be working there when we see her again. Then there was her relationship with Matt, which crashed and burned after he blew her and Foggy off several times, and she later discovered Elektra staying over at his apartment.
Like most of the supporting characters connected to the Marvel Netflix heroes, Karen appeared in The Defenders, where she and Matt were back to being friendly with one another. A few months after that, she played an important supporting role on The Punisher. As for what's in store for Karen in Daredevil Season 3, that hasn't been revealed yet, although it will probably elaborate on her mysterious past, including her brother Kevin, who died in a car accident.
Foggy Nelson
Franklin "Foggy" Nelson may have originally wanted his law career to be all about having a fancy office and making a lot of money, but thanks to Matt Murdock's influence, he realized their talents were better used helping the underrepresented. The problem was that the firm was already barely skating by at the beginning of Season 2, but because they lost the Frank Castle case, Nelson & Murdock went belly-up. Luckily for Foggy, his performance during the case (especially the opening statement) was so impressive that he was hired by Jessica Jones' Jeri Hogarth to join her firm, and Matt agreed that he should take the job.
Foggy returned in The Defenders and made guest appearances in Jessica Jones Season 2 and Luke Cage Season 2. Given that Jeri Hogarth left to start her own law firm at the end of Jessica Jones Season 2, it's unclear if Foggy joined her or if he stayed put at the Chao and Benowitz firm. Either way, we can expect to see Foggy continuing his legal work in Daredevil Season 3, and, like Karen, he will be happy to learn that Matt is still alive.
Elektra Natchios
We saw in the Daredevil Season 2 flashbacks how Elektra Natchios tried to get Matt to embrace his dark side, and in the present day, she resumed that when she reentered his life to get his help in battling The Hand. Fortunately, by the end of the season, Matt turned the tables by showing Elektra that she didn't have to be manipulated into fighting this "war" between Stick's forces and The Hand. Instead, she could choose her own path. Unfortunately, not long after, Elektra followed in the footsteps of her comic book counterpart and was killed by one of her own sai.
However, one of the final scenes in the Season 2 finale showed that Elektra's body had been dug up by the remaining Hand members and placed inside a strange casket. Sure enough, like her comic book counterpart, she was resurrected after that. In The Defenders, Elektra was used as The Hand's chief assassin, but upon seeing Matt Murdock, she regained her memories, and rather than continue being used as a weapon, she killed Alexandra and assumed leadership of The Hand. Under her quick reign, she managed to trick Danny Rand into breaking down the barrier to the caverns holding the skeletons of dead dragons, which held the secrets to eternal life. But Elektra was defeated in the end, and she remained with Matt when the explosives went off. Since Matt survived, it's possible she did too, but there's been no word on if Elektra will appear in Daredevil Season 3.
The Hand
Despite being teased and featured in two seasons, there's still a lot we don't know about The Hand and their plans. They were desperate to obtain a "Black Sky," a human weapon that holds immense power and The Hand believes is destined to take over the group, and in Season 2, they rediscovered that in Elektra. Their plans for her went down the drain when she was killed in battle, but as mentioned in the last section, they weren't done with Elektra quite yet.
You can watch Iron Fist and The Defenders to learn more about The Hand, their leaders and what their endgame was, but as far as Daredevil is concerned, his time with them is over. Sadly, Matt's mentor Stick was killed by Elektra, but by the end of The Defenders, the organization was in shambles. As mentioned in the last section, it's possible Elektra could still be alive, but it's doubtful that any other surviving Hand operatives (if there are any) will be involved in Daredevil Season 3.
Wilson Fisk
Although many suspected Vincent D'Onofrio might reprise Wilson Fisk for Daredevil Season 2, it was nonetheless surprising to see how he was included in the middle episodes. When we left Fisk in the Season 1 finale, he'd been imprisoned for his crimes in the show's first 13 episodes. The Season 2 flashbacks charted how Fisk went to prison with only a finite amount of resources and no good standing among his fellow inmates, but within a year, he'd built up a decent-sized following. Thanks to Frank Castle's help, Fisk is now the new "kingpin" of the prison.
That's bad enough by itself, but it was made so much worse when Matt Murdock came there and threatened him for information about how Frank escaped prison. Enraged, Fisk slammed Matt's head into a table several times and swore that he and Foggy Nelson will pay for ruining his life. Fisk was still behind bars when Season 2 finished, and he'll likely still be there should he return in Daredevil Season 3. However, with the new power he now holds and his sights set on Matt and Foggy, it's inevitable that the Man Without Fear will have to tangle with his bald arch-nemesis again, especially if Fisk plans on targeting him both as a superhero and as a civilian.
Bullseye
One of the things that Daredevil Season 2 lacked was a clear-cut main antagonist. Yes, The Hand was eventually revealed, but not until around the halfway mark. Meanwhile, Punisher and Elektra were anti-heroes that tried to sway Matt towards taking a darker path. When Daredevil Season 3 comes around, Matt Murdock needs a single bad guy who can present a challenge to him both physically and mentally, over many episodes, and we recommend Bullseye be that bad guy. Since 1976, this assassin has made Matt Murdock's life hell in the comics (mainly by killing Elektra and Karen Page), and has cemented himself as one of the blind hero's greatest enemies. He doesn't have any super powers, but he makes up for that both through his martial arts skill and the ability to take any object and throw it with pinpoint accuracy as a lethal weapon.
He was previously played by Colin Farrell in the 2003 Daredevil movie, but that performance was extremely over the top. It was rumored at one point that Jason Statham might play him in Season 2, but that didn't end up happening. Fast-forward to now, it seems all but guaranteed that Bullseye will show up in Daredevil Season 3. There's still no word on who is playing the character, but one of the new cast members this season is Hart of Dixie's Wilson Bethel, and his character still hasn't been revealed. Perhaps he scored the Bullseye role? As for how he could be incorporated, Bullseye has often been employed as one of Kingpin's assassins, so it would be easy enough for Wilson Fisk to hire him in the MCU to kill Daredevil, and when his attempts to kill the Hell's Kitchen defender fail, he develops a personal grudge.
The Defenders
Ever since Marvel announced their Netflix programming in late 2013, we've known that Daredevil, Jessica Jones, Luke Cage and Iron Fist would join forces in The Defenders miniseries. That team-up finally occurred in the summer of 2017, and Matt Murdock was arguably the most affected by the fallout.
Jessica Jones Season 2 barely alluded to what happened in The Defenders, whereas Luke Cage Season 2 dealt with the events of the miniseries more directly due to Misty Knight being outfitted with a bionic arm to replace the one sliced off by Bakuto, as well as Danny Rand and Colleen Wing making separate guest appearances. From what little has been revealed about Daredevil Season 3 so far, it appears that none of the other Marvel Netflix heroes will show up. That doesn't mean that Matt Murdock won't ever team up with one of his fellow heroes ever again, but as far as this season is concerned, he'll have to handle fighting the bad guys all on his own.
Other Characters
Along with Wilson Bethel, The Fosters' Jay Ali is the other new face who's been added to Daredevil's main cast in Season 3. He's playing Rahul "Ray" Nedeem, who is described as an "honest, but ambitious FBI agent willing to go to any length for his family." You can bet that a man like that is going to run into a certain blind vigilante. There will also be a few familiar faces making guest/recurring appearances this season, including Amy Rutberg as Marci Stahl, fellow lawyer and Foggy Nelson's ex-girlfriend; Danny Johnson as Benjamin Donovan, Wilson Fisk's unscrupulous attorney who also represented Mariah Dillard (and Bushmaster briefly) in Luke Cage; and Geoffrey Cantor as Mitchell Ellison, Karen Page's editor-in-chief at The New York Bulletin. Luke Cage fans will also recognize Annabella Sciorra as Rosalie Carbone, the crime lord who Luke went into business with at the end of the season.
Your Daily Blend of Entertainment News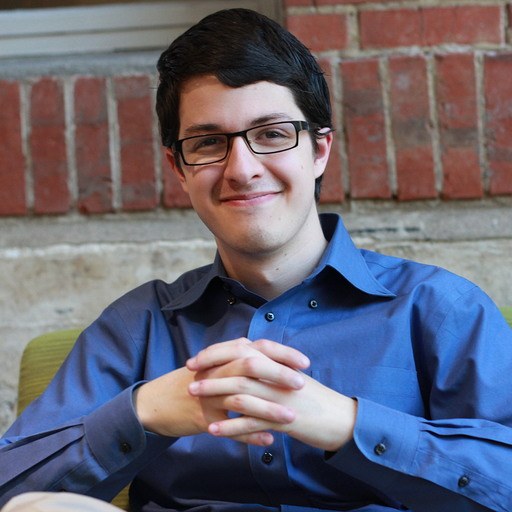 Connoisseur of Marvel, DC, Star Wars, John Wick, MonsterVerse and Doctor Who lore. He's aware he looks like Harry Potter and Clark Kent.