Why Jersey Shore Family Vacation Could Look Way Different In Season 3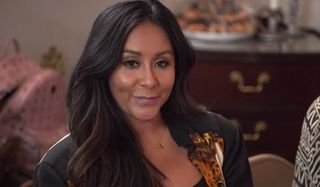 Jersey Shore Family Vacation has officially been renewed for Season 3 at MTV, but the only thing known for certain at this point is that the upcoming season won't be like the first two. Many cast members are experiencing life-changing events and/or drama, and most of that drama will almost certainly have an effect on the yet-to-be-produced episodes. In no particular order, here are the ways Jersey Shore Family Vacation may look different in Season 3.
Snooki Is Pregnant Now
Nicole "Snooki" Polizzi had some fans talking during the "Friendsgiving" special, as the co-founding member of the "spiral squad" wasn't getting wild with alcohol. Sure enough, Snooki confirmed a short time later that she was (and still is) pregnant with her third child, which will presumably have a major impact on her status quo for Jersey Shore Family Vacation Season 3.
To be clear, Snooki already filmed a season of Jersey Shore in the past while pregnant, so it would stand to reason she might be up to do it again for Jersey Shore Family Vacation Season 3. That said, the expecting mother may decide to sit out a few adventures with the gang, much like Deena did throughout a majority of Season 2 as she went through her pregnancy. Will Jersey Shore Family Vacation be the same without the OG meatball?
The Situation Will Be In Jail
The Situation is officially heading to jail, and he will be locked up for a portion of 2019. It's a scenario Mike Sorrentino was hoping to avoid, but the reality star has handled the unfavorable decision with grace and is accepting of his fate. Regardless it would seem as though Season 3 of Jersey Shore Family Vacation may not feature a lot of The Situation.
That said, there were confirmed reports of the MTV revival's cameras on hand for The Situation's sentencing, and there's been confirmation the cameras were also there for his weeding to Lauren Pesche. That makes it seem as though Mike will be included in at least part of the season, and possibly more, should MTV be allowed to shoot footage of him while serving his eight months.
Jen Harley Wants Ronnie To Quit
The troubled relationship between Ronnie Ortiz-Magro and his baby mama Jen Harley have provided the bulk of Jersey Shore Family Vacation's popcorn-worthy drama. It's possible those days could soon come to an end, as Jen has publicly revealed she believes the reality show itself is the source of most of their relationship problems. It's possible she could convince Ronnie that Season 3 isn't worth the stress it may put on their lives.
That's certainly possible, but if Ronnie hasn't decided to leave the show after the multitude of terrible situations he's gotten into since Jersey Shore Family Vacation started, it may never happen. Having said that, Deadline's renewal did not confirm which of the cast members will be returning for the new season, which leaves Ronnie as a potential question mark if only because it hasn't been explicitly confirmed. Will the star walk away from the show?
Deena Will Soon Have A Baby
Deena was pregnant throughout Season 2 of Jersey Shore Family Vacation and is expected to welcome her first child into the world alongside her husband before the end of 2018. It's possible the first-time parent won't want to be away from her infant in those early months, which may mean Deena's presence in Season 3 could play out a lot like it did in Season 2.
That's not necessarily a bad thing, as MTV managed to incorporate Deena in various ways despite her limited availability during her pregnancy. There will almost certainly be an episode where the rest of the cast meets her infant, and probably some segments showing Deena and hubby Chris adjusting to life as new parents. Her absence was largely balanced by Angelina's return, so Deena can always come back whenever she's ready.
JWoww Is Having Relationship Issues
Jersey Shore Family Vacation hasn't focused on JWoww's relationship troubles with her husband Roger, which made it all the more shocking when it was revealed she filed for divorce in September. The couple's current status isn't currently known, though the two were spotted celebrating their wedding anniversary in October. The latest update in November from Roger said they were "working on things," and filming for Season 3 may get in the way of that.
Roger Matthews definitely didn't seem to appreciate his wife's involvement in Jersey Shore Family Vacation Season 1, as was made clear by his social media habits during the season.. JWoww may end up reducing her shooting schedule to work on her marriage more, or perhaps "working on things" is just Roger becoming more accepting of her renewed fame. Season 3 may not have those answers, though, since JWoww's been fairly good about keeping her relationship out of the series.
Sammi Sweetheart May Make An Appearance
There has been no hard and fast confirmation that Sammi "Sweetheart" Giancoloa will make an appearance on Jersey Shore Family Vacation, but it has been confirmed that Sammi's been seen in the same places as the gals of the show. Sammi was a part of Deena's baby shower, which seems like an event that MTV would've had cameras present for. Does this mean she'll make an appearance?
It feels as though the odds are good enough for fans to get something beyond a surprise appearance, but one shouldn't expect the former Jersey Shore star to have an extended run on Jersey Shore Family Vacation. As long as Ronnie is on the program, Sammi definitely won't be right there beside him, so something probably would need to change in that respect. Recent episodes revealed that Jen uses pictures of Sammi to taunt Ronnie when they fight, so nobody has forgotten about her.
New Faces May Stick Around For More Episodes
Jersey Shore Family Vacation has slowly been introducing more folks into the TV family, and Angelina's much-hyped return was only the tip of the iceberg. The Situation's wife Lauren Pesce was given quite a few scenes in Season 2, and Snooki's best friend and podcast buddy Joey Camasta tagged along for the Vegas adventure and has been doing things on the brand's official YouTube channel.
With so many original cast members dealing with outward things in this coming season, it wouldn't be surprising if Jersey Shore Family Vacation tries to work Joey and Lauren into the Jersey Shore Family Vacation madness to account for other folks; absence. It's a gamble whether or not fans will be receptive to lineup changes like that, although with so much going on with the cast, it's not as though MTV has a choice if it wishes to keep things rolling.
Jersey Shore Family Vacation Season 3 is scheduled to premiere on MTV in 2019. For more on what's going on with television in the near future, be sure to visit and bookmark our fall and midseason premiere guides.
Your Daily Blend of Entertainment News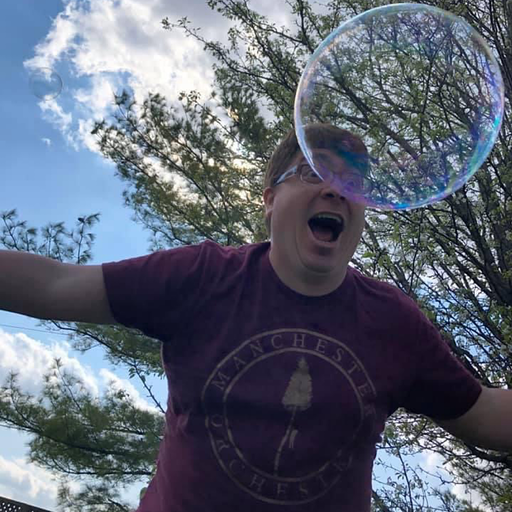 I like good television but also reality television. His day largely consists of balancing his workload between reporting on the latest and greatest news in Star Trek and other sci-fi, as well as 90 Day Fiancé, WWE, Big Brother, and more.