The Big Bang Theory Has Added Sean Astin And More For The Final Season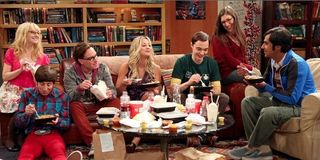 As The Big Bang Theory winds down with its series finale coming along in a few months, the show has now added a couple of guest stars who will have some intriguing roles on the comedy that will impact Amy and Sheldon in a major way. Actors Sean Astin and Kal Penn are set to appear in Season 12 as two scientists who have big news for the couple.
CBS confirmed today that Sean Astin and Kal Penn will debut in the same episode, and are set to play two new scientists to the show. According to TV Line, the duo are set to guest star as Dr. Pemberton and Dr. Campbell, respectively, for one upcoming episode. This new team of physicists has actually managed to accidentally confirm Sheldon and Amy's complex theory about super asymmetry, and will likely be talking to the newlyweds about their findings.
Sean Astin is probably still best known for his role in The Lord of the Rings trilogy as Frodo's faithful friend Sam, but he's amassed almost 150 film and TV credits since he first hit the screen in the 1981 TV movie, Please Don't Hit Me, Mom. While Astin was most notably seen recently in Season 2 of Stranger Things (we hardly knew ye, Bob), he's also famously appeared in youth defining movies like The Goonies, Memphis Belle, Encino Man and Rudy, while also starring in The War of The Roses, 24, Law & Order, Alphas and The Strain among his many other credits.
Kal Penn also has a role he will probably be known for until the end of time, but for him it's the part of Kumar in Harold and Kumar Go to White Castle and its two full, big screen sequels, along with two short films. Penn, who got his start in a short film in 1998, has dozens of credits that stretch across multiple genres and cover comedy and drama. He's also used his talents in Buffy the Vampire Slayer, Sabrina the Teenage Witch, ER, Love Don't Cost a Thing, 24, House, How I Met Your Mother, New Girl, and was recently seen in Designated Survivor.
While it's good, in theory, that the Drs. Pemberton and Campbell will be able to confirm what Amy and Sheldon have been working on for many months now, we need to be honest...this is sure to annoy Sheldon to no end. Why? Well, they seem to stumble upon the information randomly while working on something else. Normally, that wouldn't be an issue, but Sheldon and Amy have been struggling with their theory of super asymmetry as opposed to simply working on it for a long time. We all know that Sheldon doesn't like to see himself as not being as smart as any regular old physicist, so the idea that someone could not even be directly working on super asymmetry and figure something out about it might be a real blow to his confidence.
Also, this doesn't take into account all the personal problems that the couple has been through since beginning to work on their theory. Early on, when Amy complained about not being able to devote enough time to their work because of her own career as a neurobiologist and all the projects there she had to give attention to, Sheldon actually went behind her back to the president of Caltech and got her taken off the neurobiology study she initiated. If you'll remember, this (deservedly) angered Amy to the point where the ensuing argument and Sheldon's confusion over it led to him having to take the advice of a dream ghost to figure out how to make things right.
Then, of course, was the big blow for Amy and Sheldon. Once they had finished the main research, a search for all the citations they'd need for the paper they were going to write about their theory brought up another paper from several decades earlier that disproved all of their months-long hard work on super asymmetry. Instead of being able to pick themselves up and rethink the project, Sheldon and Amy wallowed in their apparent defeat, with a serious pep talk from Leonard and Penny about how smart they are not even really doing the trick to get them back to their old, confident selves.
This went on for a long time, unfortunately. During these bouts of depression, Sheldon later admitted to Amy that, because he was so sure about their theory for super asymmetry, he's now not sure that he can trust his instincts on anything are correct. Amy, worried that he will reconsider his relationship with her, went to Penny and Leonard for help, which ended up possibly being the best idea she's had in a long time. It led to them watching the pep talk tape Sheldon made for himself when he was in high school, and Amy's realization that their theory might have only been wrong from one perspective. So, when we left the couple, they were finally re-energized and ready to tackle new ideas on super asymmetry.
With everything Amy and Sheldon have been through with regards to this damn theory, I can't imagine that the news that another couple of researchers accidentally came across some info that will confirm their new thoughts will go down easy. I can see Amy being surprised and a bit miffed for a while, but then coming around to see that this is really a blessing for them. But, thinking about Sheldon's history, is there any fan of The Big Bang Theory who doesn't see him being mega-petty about the findings of Dr. Pemberton and Dr. Campbell? Maybe even to the point where he refuses to believe that they really found what they say they did? I, for one, will not be shocked if he acts like a big baby when he gets word of their findings and how they came to them.
Well, we can see how the revelations of Sean Astin and Kal Penn's characters impact Sheldon and Amy when they debut on The Big Bang Theory, but, right now an air date for their episode has not been set. To make sure you don't miss it, or any of the other big moments of The Big Bang Theory's finale season, be sure to keep up with the comedy when it airs Thursdays on CBS at 8 p.m. EST.
Your Daily Blend of Entertainment News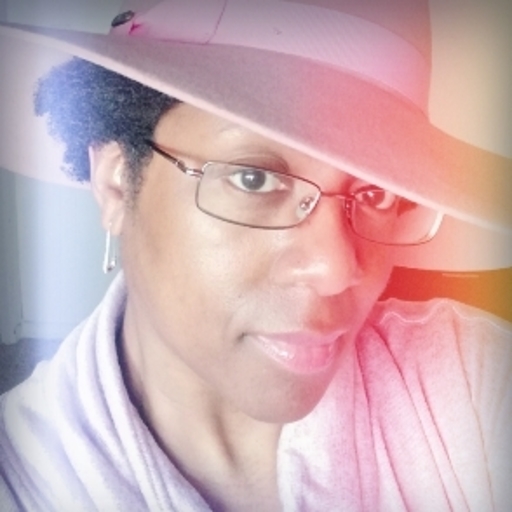 Yennefer's apprentice, Gilmore Girl; will Vulcan nerve pinch pretty much anyone if prompted with cheese...Yes, even Jamie Fraser.