The Masked Singer's Final Five Celebs: Who's Under Those Masks?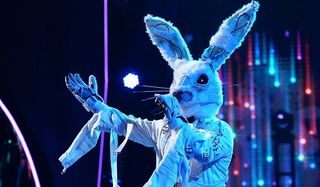 The Masked Singer is approaching its final weeks, and after weeks of clues and scouring the internet, we might just have the identities of the show's final five contestants locked down. Of course, we also have a couple secondary guesses in case our first choices turn out to be bunk, although we're feeling pretty good about these picks. Take a look at who we think each celeb may be below, and our reasons why.
The Monster
The Monster is on a mission to re-brand himself, and has done only rock n' roll songs since he first started. His clues have revealed he's from the South, he likes gaming, golfing, and has been criticized in his community. Somehow The Masked Singer will help him change his image, presumably through singing. His performances are always a joy to watch, and he's one of the more animated performers on stage.
First Guess: Florida born rapper and auto-tune extraordinaire T-Pain checks off all the boxes on the clues. He streams video games on Twitch, enjoys golf and once injured himself with a golf cart, and his talents have been criticized due to his massive use of autotune in songs. Appearing on The Masked Singer would change the public's perception of him, or at least the public who hasn't already seen him sing on Tiny Desk Concert. Those voices sound similar, right?
Second Guess: Cee-Lo Green has been another popular singer linked to The Monster, although some of the clues about him don't add up. Additionally, Green has a pretty unmistakable voice that would be very hard to mask in his singing. It's still possible this is him, but it's still much more likely to be T-Pain.
The Rabbit
One of the most energized competitors of the bunch, Rabbit is known for his commitment to his deranged character and for choreography as smooth as his voice. His song choices have been all over the place, which may be his way of showing there isn't a type of music he can't do. Clues have revealed he's a solid dancer and used to performing in a group, which seems to imply he's been in a boy band.
First Guess: The Rabbit appears to be former NSYNC member Joey Fatone. Clue videos have referenced Rabbit cooks, and Fatone has his own Hot Dog place called Fat One's. There was also a note in another video that said "Brooklyn" which is where Fatone hails from. Take that, plus the various subtle references to NSYNC songs and there's little reason to doubt this is him. Some people say the Rabbit is smaller than Fatone, but guys can wear Spanx too!
Second Guess: There's a community of folks who think Rabbit is Donnie Wahlberg, and it's not the craziest theory. There have been a lot of New Kids On The Block references in his clue videos, and his wife Jenny McCarthy is a judge on The Masked Singer. Wahlberg was directly asked recently if he was the contestant, and said he wasn't aware of who's under the mask because McCarthy signed an NDA. Readers can take that as they will.
The Bee
The Bee is seemingly one of the oldest competitors in the competition, and said she's been performing since the 1950s. She's accomplished a lot in that time, and has won a total of 10 Grammys in her musical career. Her clues tend to imply she's from the Georgia area, is involved in baking in some way and, again, is an older competitor. She's also been referred to as "the Empress" which seems like a dead giveaway.
First Guess: Who better to be The Bee than The "Empress of Soul," Gladys Knight? She's been in music a long time, is from Atlanta, has a cookbook, and has won a lot of Grammys. She also did the national anthem for Super Bowl LIII, which aired on Fox. Had she been revealed before the big game, it would've been a great promotion for the show. Is she the person beneath the mask?
Second Guess: For all the evidence towards Gladys Knight, there's a bit of a discrepancy between how many Grammys she actually has. Some say 10 including her work with the Pips, although others say she only has 7 including those. Chaka Khan, on the other hand, has 10 Grammys undisputed, but a lot of The Bee's other clues don't match up with her. Is it possible she's actually the one behind the mask?
The Peacock
The Peacock's persona is seemingly fitting for his personality, as there's nothing humble about this showy performer. His swagger and skill are both evident on stage, and his singing voice is good but indicative of someone who performs on stage. His clues show he has some connection to Las Vegas, and he's stated he's been working on show business from a very young age. He's also been to jail because of a wig? Who is this mystery man?
First Guess: When it comes to male Las Vegas performers, few are as prolific as Donny Osmond. He's been in showbiz a majority of his life and became famous around the same time as Michael Jackson, a celebrity The Peacock name-dropped as a friend. So what about the jail thing? Well, his wig he promoted landed him in jail looked like the same he wore for Joseph and the Technicolor Dreamcoat, in which the character was thrown in jail.
Second Guess: It's really hard to even humor a second guess, as there are few folks who have led a career similar to one as Donny Osmond. Especially when combining the Las Vegas stage performer element, as that drastically dwindles down the list of available guys. Robbie Williams is a maybe, but the voice doesn't really match up.
The Lion
The Lion has been one of The Masked Singer's most stunning performers from the very start, with her performances as polished as her gold armor. She's got a voice, and roots in Kentucky, Idaho, and Illinois. She is always referencing her pride, which means she may have a big family. She's also used the word "empire" a few times, which could be a nod to the Fox series of the same name.
First Guess: Rumer Willis was born in Kentucky, spent time in Idaho, and starred in a Broadway production of Chicago. The daughter of Bruce Willis and Demi Moore is also a part of Fox's Empire, which is centered on the "Lyon" family. Do we really need to say anything else?
Second Guess: Wynonna Judd, sister of Ashley Judd is a possibility. She was born in Kentucky, and is a professional country music singer and comes from a very famous family. That said, the Chicago and Idaho parts don't match up with her character at all, so they'd have to be a red herring or have some hidden meaning for this one to be legit.
The Masked Singer airs on Fox Wednesdays at 9:00 p.m. ET. Head on over to our midseason premiere guide for a look at what other things are headed to television as 2019 continues.
Your Daily Blend of Entertainment News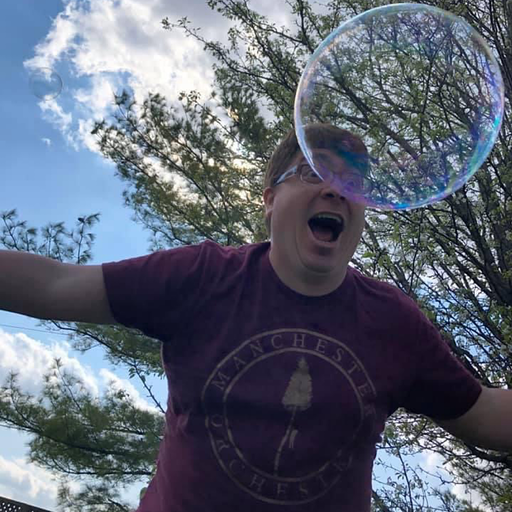 Mick contains multitudes and balances his time reporting on big happenings in the world of Star Trek, the WWE, reality television, and other sci-fi shows.