Star Trek: Discovery Showrunner Says Captain Pike's Story Will Wrap Up In Unexpected Ways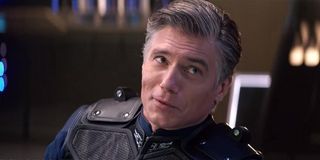 Anson Mount's Captain Pike has been one of Star Trek: Discovery's most beloved characters since he first beamed onto the bridge, and there has been no shortage of fans calling for a spinoff for the character to be added to the growing list of CBS All Access series. Unfortunately, it was recently revealed Mount's contract is up following the season. Showrunner Alex Kurtzman confirmed Pike's story in Discovery will be wrapped, but in an unexpected way few may see coming.
Alex Kurtzman is teasing an extra dimension to Captain Pike's story, which takes a rough turn following the events of Discovery. Pike eventually earns the title of Fleet Captain and leaves the Enterprise. He's then involved in a terrible accident, which leaves his body badly scarred and paralyzed to the point he is confined to a wheelchair and unable to speak.
Star Trek fans only know this through "The Menagerie," which shows Spock risking court martial in order to deliver his former Captain to Talos IV. Star Trek: Discovery fans will recognize that name as it's where Burnham and Spock went to help Spock regain his sanity and where they met Vina. Spock delivers his former Captain to Talos IV so that the Talosians can give him a life free from his body and pain.
As for how Pike's exit will get that added dimension Alex Kurtzman teased to Syfy.com, Star Trek: Discovery has been establishing Pike's guilt for not participating in the Klingon war. His sometimes reckless behavior and willingness to sacrifice himself in situations has led some crew to say he's overcompensating to feel like a hero. As a note, Pike's injuries sustained in his accident are a result of his remaining in a danger zone and ensuring others survived the encounter.
Another idea is that this "added dimension" may pertain to Pike and Spock's relationship. Spock admired his former Captain enough to risk it all to get him to Talos IV, which must mean they're pretty close. We've seen glimpses of that throughout Star Trek: Discovery so far, but nothing so drastic to show their bond is that deep. Is something on the horizon that will show why Spock was willing to put his freedom on the line for Pike?
Answers are coming, as Star Trek: Discovery continues on CBS All Access with new episodes uploaded Thursdays at 8:30 p.m. ET. Keep track of all things Trek here at CinemaBlend, and be sure to also see what shows are headed to television this spring season with our handy midseason premiere guide.
Your Daily Blend of Entertainment News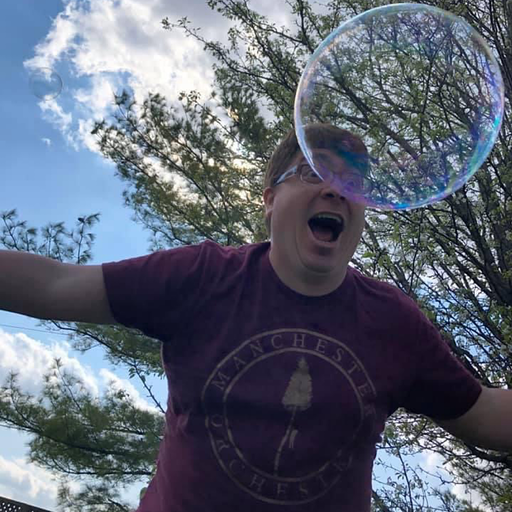 I like good television but also reality television. His day largely consists of balancing his workload between reporting on the latest and greatest news in Star Trek and other sci-fi, as well as 90 Day Fiancé, WWE, Big Brother, and more.