A Hellboy TV Show, and 6 More Netflix Projects We Want From That Dark Horse Deal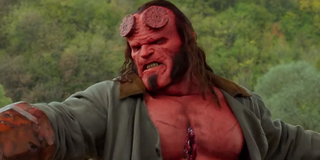 When Netflix and Marvel severed ties, it beame a legitimate question how the streaming service would bounce back from the breakup in a way that kept comic fans enthused. Apparently, "no Marvel" is no problem now that Netflix has entered a multi-year deal with Dark Horse Comics, which published the source material for the well-received Netflix superhero series Umbrella Academy, as well as Hellboy and quite a few other pretty popular titles that have gotten adapted in recent years.
Now, Dark Horse may not be Marvel, but Hollywood has shown the former company's properties can do quite well at the box office, and can be just as successful with streaming TV projects. With that in mind, here's a list of the Dark Horse titles we'd love to see get a Netflix series of some kind. Hellboy is included, naturally, but it's far from the only exciting franchise that could potentially arrive!
The Mask
Jim Carrey made The Mask an iconic character in the mainstream back in the early 1990s, to the point that many may associate the character more closely with the actor than Doug Mahnke and John Arcudi's comic that the film was inspired by. For those unaware, The Mask was a series of limited series comics that centered on an everyday guy who stumbled upon the magical titular item, although the tone of the comics is a a lot more violent and a lot less jovially comedic.
Basically, imagine if The Joker had superpowers, but was only crazy when he actually utilized them. That's essentially the premise for The Mask, which had a handful of other writers and artists take over stories over the years. A TV series could show The Mask hopping between owners in order to play out one or many or the popular story arcs within the comic canon, or perhaps it would tell an entirely original story. If there was any project that would reward storytelling freedom, it's The Mask.
Timecop
Woo, Timecop! Yes, Timecop has already had a Hollywood film starring Jean-Claude Van Damme, and the general consensus from the masses is that it's not the best film out there, though definitely not the worst from Van Damme's prime. Netflix shouldn't get dissuaded from pursuing a series about the hero, though, considering the film and the actual Timecop comic are entirely different, despite being written by the same people who penned the original comic stories, Mike Richardson and Mark Verheiden.
The movie kept Max Walker's name, but the original story featured Walker traveling back in time to thwart a thief attempting to steal a diamond in the 1930s. The hero stops the robbery, but accidentally left a robot bodyguard behind, causing problems in the timeline. This story may have been a bit too complicated to work into the average 1990s sci-fi action movie, but a Netflix series could easily give this story the respect it deserves. There was talk of a reboot years ago, so perhaps that script can be dusted off for inspiration?
Blackwood
Blackwood doesn't have nearly as much name recognition as some of the other entries on this list, but it may be the biggest no-brainer for Netflix to greenlight for a series. The comic follows a group of teens that join a school for the occult, and of course, things get freaky and dangerous for them rather quickly. Why don't these magical schools ever have solid security measures?
In an age where supernatural teen dramas tend to have no shortage of incredibly loyal fans, Blackwood has the potential to be that next big show these fans are watching. Plus, if Netflix had the rights to Blackwood there's a chance some strings could be pulled for a crossover with Chilling Adventures of Sabrina. Hey, if it won't happen with Riverdale (if the actors have any say), Blackwood might as well give it a shot right?
Xerxes
300's cool factor may have been effectively meme'd out of existence with one too many people screaming "This. Is. Sparta!" However, I believe the 300 franchise could make a comeback via episodic TV. In particular, Dark Horse developed some standalone content centered around Xerxes, making the unique leader the perfect vehicle to bring this franchise back into the limelight. Who couldn't use more glamorous semi-historical drama that's jam-packed with badass action sequences?
A Xerxes series could be especially wise for Netflix to commission, in a world that's soon to be without Game of Thrones. With the HBO monster coming to an end, viewers will undoubtedly be on the hunt for similar series to sink their teeth into, especially if the potential GoT prequel projects fail to make waves. Plus, Amazon is readying a Lord of the Rings series, so it would only make sense Netflix have something on the table that mixes historical warring with modern filmmaking.
Sin City
In case anyone has forgotten, a Sin City series was in development a couple of years ago. Unfortunately, there hasn't been a lot of updates in regards to its status, which usually means bad new. But for the sake of optimism, let's hope that the project was only put on hold until a viable network and/or studio was determined to be the best possible home. If so, Dark Horse now has Netflix on the line to pull the trigger.
If any Sin City projects are available to put together for future audiences, it's hard to believe Netflix wouldn't try to make a series happen, knowing how well episodic TV would adhere to Frank Miller's storytelling. With that said, it's interesting to consider whether the series would logistically try to continue the stories of the movies, or if a full-scale reboot would be required to follow the graphic novels more faithfully.
Hellboy
Let's be honest, the most recent shot Hollywood took at Hellboy was far from a raging success, but that doesn't mean there isn't hope for a TV series to bring the horn-headed character back to his full glory! Quite the opposite, actually, since Netflix may now have an easier time securing the rights for a TV series, and maybe sidestepping what was a lukewarm reboot and prepping something that fans can get excited about once again.
The bottom line is Hollywood has only tackled Hellboy from a film perspective, and it's possible a small screen series might be able to handle the fantastical storytelling with a bit more nuance and time than what has been attempted on the silver screen. We've had enough movies at this point, so maybe it's time to see what Hellboy can do with more than a few hours?
Eerie
Dark Horse's Eerie series started off as a companion series to the wonderful Creepy, but soon developed into more than just a horror anthology series. As time drew on, the publication established several characters that would go on to have brief and memorable runs throughout the series. These freaky creatures were often scary, but sometimes played a part in stories that attempted to explore a deeper message behind the horror.
Shows like American Horror Story and Castle Rock have shown that horror anthologies don't just do okay as a television genre – it can be pretty fantastic. Netflix has gotten better at offering more horror in its original series catalog, but things can always be a bit better. Eerie, or even Dark Horse's other horror anthology series Creepy, would make for great additions to Netflix.
Those with suggestions for Dark Horse franchises that should have a Netflix show need only drop their idea(s) in the comments below. Stick with CinemaBlend in the meantime to see what shows do get green-lit out of this deal, and for more entertainment news.
Your Daily Blend of Entertainment News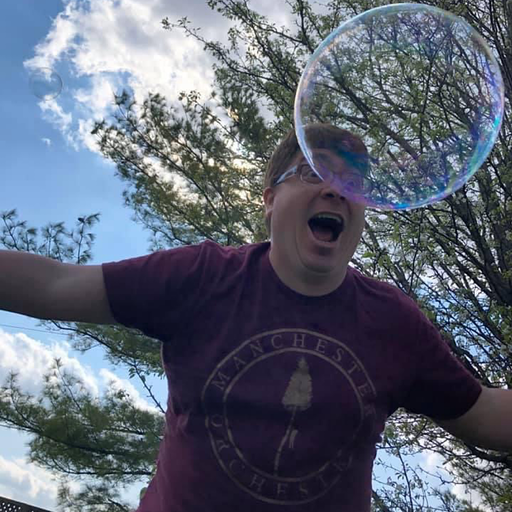 I like good television but also reality television. His day largely consists of balancing his workload between reporting on the latest and greatest news in Star Trek and other sci-fi, as well as 90 Day Fiancé, WWE, Big Brother, and more.