Will Stranger Things Season 3 Kill Off A Major Character?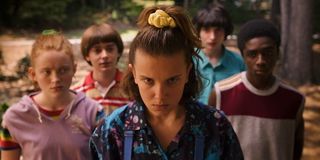 Stranger Things Season 3 is fast approaching, and as the date gets closer, there's some cause for fans to be worried. At least, that's what I'm convinced as slowly but surely members of the cast are dropping hints that the upcoming season could potentially be a dark chapter for the Netflix original series. So dark, in fact, that we could be seeing a major character die by the time it's all said and done.
Now, at the risk of alarming anyone, it's worth noting that this is all speculation and that we don't know for sure the Duffer Brothers intend on ripping out our hearts by killing off a major character. With that being said, there is some reason to suspect something as devastating as this is on the horizon, as some previous facts about the series and recent interviews make it sound as though things could go even more south than usual for Hawkins, Indiana.
David Harbour Teased Stranger Things' Season 3 Finale Is "Unexpected"
At the MCM comic con, David Harbour appeared and, in addition to answering some questions about Hellboy, teased that Season 3 of Stranger Things ends on an unexpected note. He also described the ending as "moving" which gives the implication that whatever the season finale may contain, it may not be the worst idea for fans to prepare some tissues.
Does this necessarily mean he's talking about someone dying? Absolutely not, but let's run down the list of possible scenarios that would be emotional. Is someone going to end up sacrificing themselves into the Upside Down, because that's already happened and fans know any character trapped there can be rescued. Is it going to end with characters falling in love? Possibly, although we already saw that in Season 2 with Mike and Eleven.
So, what else could Stranger Things do that would make for an emotional ending? There's still other options beyond killing major characters, but given the story and the power of the Upside Down, it feels like a major character will die sooner or later. The question is, which of the kids will it be, or will it possibly be one of the adults who end up dying? Why can't David Harbour be as forthcoming with spoilers like he once was!
Death Isn't Exactly A New Concept In Stranger Things
Let's face it: Stranger Things has slowly been working up to a major death for quite a while. It all started in Season 1 with Barb, who was a relatively small side character made more relevant by fan campaigns who were on board with her personality.
Then there's Season 2, which introduced us to Bob. While there were some that had their doubts about him at first, Bob ended up being a pretty solid dude who only wanted the best for Joyce, Will, and just about everyone else in Hawkins. His death arguably hit fans harder than Barb, and there are still those to this day that wished Stranger Things let Bob live.
So in two seasons, two notable recurring characters have died. It only tracks that another recurring character will die in Stranger Things Season 3, and maybe even a major character. Killing off another minor character isn't going to be enough to elicit those strong fan reactions this time around, whereas there's quite a few in the main cast that could die that would absolutely gut the fandom. Just imagine the Barb outcry and imagine if it was Eleven!
Millie Bobby Brown Is "Very Scared" Of Stranger Things' Ending
If David Harbour's tease of an emotional end to Season 3 wasn't enough to get the heart racing, it will be stressful to hear that Millie Bobby Brown is "very scared" after confirming she knows exactly what happens in the finale. That's a pretty alarming response to anyone thinking Stranger Things ends on a positive note, and perhaps frightening for anyone still feeling the effects of Game of Thrones finale.
Is Millie Bobby Brown scared because the ending of Stranger Things may not be the big happy ending that everyone wants? If we're headed towards something dire, it's possible then that Season 3 may feature a real gut punch that sets the tone for how bad things can get for our heroes going forward. Nothing sets the tone better than the death of a significant character. Just ask the Harry Potter series!
Of course, Millie Bobby Brown could've been saying she was "very scared" in reference to anything. It would certainly be "very scary" as an actor to know the ending of a popular series and have to remember not to let any details about it slip out while doing other interviews, meeting fans, or living life in general. That sounds like some really really stressful stuff, and may be exactly what she was talking about to Digital Spy.
Stranger Things Originally Intended On Killing Of Some Major Characters
For what it's worth, the Duffer Brothers originally planned to kill off two characters in Season 1 that would've changed Stranger Things as fans know it. Both Steve and Eleven were originally slated to die, and had it not been for the Duffer's discovering Season 2 was a go and Joe Keery becoming one of the fans' favorite characters, both would've happened.
Now, one could argue that Millie Bobby Brown's Eleven is still safe considering the Duffer's point that she's the focal point of the series still stands. As for Steve, fan love of his character has only grown, which would make his death in Season 3 incredibly devastating and a major talking point towards the end of Season 3. Is there a plan in action to kill off Steve?
It's entirely possible, especially if the Duffer brothers' admission that he wasn't meant to live past Season 1 could be confirmation they don't have any real arc for him in the show's future. Now, it's completely possible one has been created since then, so don't count him out just yet, especially since Shawn Levy seems to want him around going forward.
Do you think a major character will die in Stranger Things Season 3? Sound off in our poll and head down to the comments to state your case further. After that, gear up for Season 3's Netflix premiere on Thursday, July 4 by sticking with CinemaBlend for more on that and other television and movie news.
This poll is no longer available.
Your Daily Blend of Entertainment News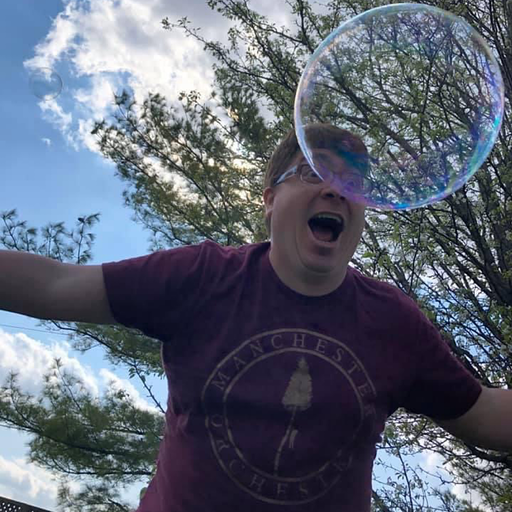 Mick contains multitudes and balances his time reporting on big happenings in the world of Star Trek, the WWE, reality television, and other sci-fi shows.