The 9 Saturday Night Live Cast Members Who Appeared On The Show Longest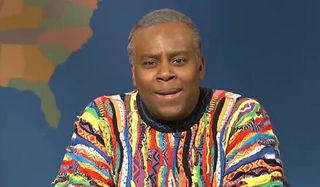 As one of television's most established series, Saturday Night Live has been a massive breeding ground for the comedy world. And while a sizeable number of actors and actresses only end up sticking around the show for a few years before guiding their careers to other areas, some performers stick around Saturday Night Live longer than most TV series are even on the air.
Here are the 9 most long-lasting cast members that SNL has put forth, all of whom lasted at least eight years longer than stars like Billy Crystal, Ben Stiller and Robert Downey, Jr. Remember when Randy Quaid was on this show? I can't imagine living in a world where he made it to this list.
Jason Sudeikis – 9 Years
Years Active: 2005-2013
One of the founding comedians behind Second City Las Vegas, Jason Sudeikis joined the Saturday Night Live writing staff in 2003 and hit the repertory player status in Season 31. Sudeikis is known for impersonating such personalities as Joe Biden and Mel Gibson, and for original characters like the A-Hole married to Kristen Wiig, the in-yo-face "Underground Rock Minute" host DJ Super Soak and the ESPN Classic segment host Pete Twinkle. Now known for such big screen ventures as We're the Millers and Horrible Bosses, Sudeikis announced his retirement from SNL in 2013.
Maya Rudolph – 9 Years
Years Active: 2000-2007
After a brief detour as a part of the improv troupe The Groundlings, Maya Rudolph joined the cast of Saturday Night Live as a featured player in 2000, with repertory status coming the next year. Rudolph was particularly good at playing celebrities with lofty mindsets like Jennifer Lopez and Beyoncé Knowles, and for original characters like Bronx Beat host Jodi Dietz and the musicational Britanica of the fictional group Gemini's Twin. Though she retired in 2007, Rudolph has appeared on the show several times since, even hosting for the first time in 2012.
Kevin Nealon – 9 Years
Years Active: 1986-1995
A comedian whose career was built from jokes with undercutting suffixes, Kevin Nealon joined the Saturday Night Live cast and writing staff at the behest of his friend and future SNL superstar Dana Carvey. Nealon became a host of "Weekend Update" in the early 1990s, and will of course always be remembered for his timeless impression of Saddam Hussein. Or maybe not. Maybe Mr. Subliminal and Mr. No Depth Perception will be more fondly thought of.
Tim Meadows – 10 Years
Years Active: 1991-2000
A Second City vet who worked alongside Chris Farley, Tim Meadows joined the cast and writing staff in Season 16, and when he left the show in 2000, he was the most established repertory performer at the time. He was responsible for hilarious and/or frightening impressions of such celebs as Michael Jackson, Oprah Winfrey and Sammy Davis Jr., the latter of which he also played in Wayne's World 2. In fact, his film career started out with just SNL movies, and he topped that off with the big screen debut of his popular hornball Leon "The Ladies Man" Phelps in 2000, which coincided with him leaving the show.
Fred Armisen – 11 Years
Years Active: 2002-2013
Though his early career saw him in the music field, Fred Armisen joined the Saturday Night Live cast in 2002, becoming a repertory player in 2004. During his long tenure, he succeeded in churning out dozens and dozens of hilarious impressions, including those of Barack Obama, Prince and Steve Jobs. To be expected, several of Armisen's recurring characters are music-related, such as his Sid Vicious spoof Ian Rubbish and Garth of Garth & Kat. Armisen is also one-half of the sketch series Portlandia, in which much of his SNL-honed talents are showcased.
Al Franken – 12 Years
Years Active: 1977-1980, 1985-1986, 1987-1995
One of the funniest political writers out there, Al Franken is not only the one performer on this list whose writing gig overshadowed his acting – he never made it to the repertory player stage – but he's also the only one whose career years weren't completely contiguous. He joined the staff as a writer in 1975 for Season 1 (alongside comedy partner Tom Davis) and as a featured player in 1977. He left the show when Lorne Michaels did in 1980, and returned for the 1985-86 season, once again leaving and returning again from 1987-95. Currently a U.S. Senator out of Minnesota, Franken has returned for cameos over the years, and was even impersonated by Jeff Richards for an episode.
Kenan Thompson – 12 Years
Years Active: 2003 – Present
For a while, it looked like Kenan Thompson might never outlive the characters he played for All That, Kenan & Kel and Good Burger, but Thompson joined the SNL cast in 2003 and hasn't looked back since, becoming a repertory player in 2005. (Don't believe those rumors that he won't be back for Season 41, because he will be.) Thompson is probably most famous on the show for impersonating Bill Cosby – which should only get more uncomfortable in future years – along with Charles Barkley and Al Sharpton. He's also known for his French comedian Jean K. Jean and Trey from the "Californians" sketches. In two years, he could be the cast member with the longest tenure in SNL history.
Seth Meyers – 13 Years
Years Active: 2001-2014
With an early comedy career in improv, Seth Meyers joined Saturday Night Live in 2001 and his writing contributions became as significant as his performances (most notably as a "Weekend Update" anchor), as he ended up becoming the show's head writer in 2006 once Tina Fey left. With such impersonations as Anderson Cooper and Osama Bin Laden, Meyers seemed likely to become the cast member with the longest career, if not for his choice to follow SNL vet Jimmy Fallon as the host of NBC's Late Night. Your mileage may vary on how successful that move was.
Darrell Hammond – 14 Years
Years Active: 1995-2009
Roll out the red carpet for celebrity impersonator extraordinaire Darrell Hammond, who was on the show as a regular performer for 14 years, amassing a whopping 107 impressions. (A record which was beaten by Kenan Thompson last year.) Joining the show in 1995, Hammond immediately made a name for himself with impressions of Bill Clinton, Al Gore and Sean Connery, along with George W. Bush, Donald Trump and over 100 others coming over the years. Though he retired from the show after Season 34, Hammond couldn't leave Saturday Night Live in his rear view completely, as he returned for guest spots several times and even rejoined the show officially in 2014 as a replacement announcer after the legendary Don Pardo died.
Your Daily Blend of Entertainment News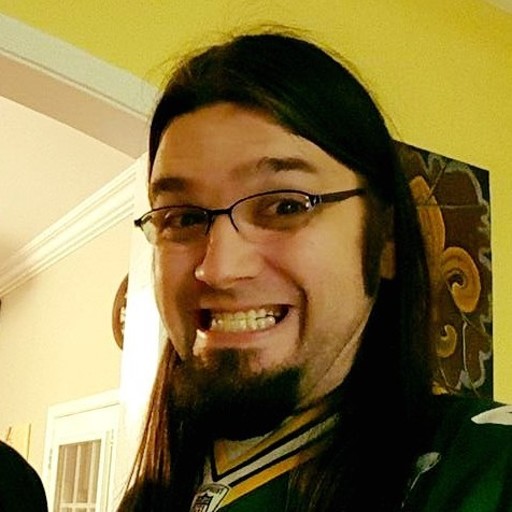 Assistant Managing Editor
Nick is a Cajun Country native, and is often asked why he doesn't sound like that's the case. His love for his wife and daughters is almost equaled by his love of gasp-for-breath laughter and gasp-for-breath horror. A lifetime spent in the vicinity of a television screen led to his current dream job, as well as his knowledge of too many TV themes and ad jingles.