What The Former Cast Members Of CW's The Flash Are Up To Now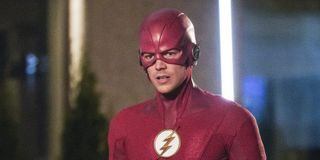 The CW has a lot of great DC shows in its roster, although I believe few measure up to the quality of The Flash. That's largely thanks to its stories and engaging characters, both of which has created some pretty great moments in the series. What happened to these character actors when their run was over, and where can people who loved these Flash cast members find them elsewhere?
As it turns out, a bulk of the former Flash cast has also made waves elsewhere, and are working on some pretty interesting new projects. Here's what many of them are up to now, and how they're faring after their run on The Flash.
Rick Cosnett - Eddie Thawne
Iris' ex and the ancestor of the man who would become Eobard Thawne, Rick Cosnett's Eddie Thawne made the ultimate sacrifice in an effort to stop Reverse Flash once and for all. His grand plan didn't quite work out, unfortunately, but Eddie got good guy points all the same, even if shooting himself was a bit extreme. Honestly, couldn't he have just scheduled a vasectomy?
Rick Cosnett played Eddie once more in Season 3, but The Flash character has been into other projects while the show continued. He's been in the indie film circuit, and even had a guest spot on NCIS in 2018. In 2019 he's got two independent films he's a part of: indie film The Wrong Husband and Tu Me Manques. He has no TV roles to speak of, but this veteran has the experience to jump into just about any show.
Keiynan Lonsdale - Wally West
Oh Kid Flash, we hardly knew ye. OK, we did get a solid chunk of time with Wally, but it felt like we were only scratching the surface of his superhero tenure before he left the show. It hurt even more because the writers said having two speedsters made stories too difficult to write, and then they went on and introduced more recurring speedsters in future seasons.
The same year he last appeared on The Flash, Keiynan Lonsdale also appeared in DC's Legends of Tomorrow and in the film Love, Simon. In addition, he released some music he had been working on, and appeared on RuPaul's Drag Race All-Stars. Next up, he's set to appear in a Netflix film dance movie Work It, and is a part of a project in pre-production by the name of Weetzie Bat, based on a popular character created by YA author Francesca Lia Block. He still may return to The Flash yet, although nothing has been revealed yet.
Neil Sandilands - Clifford DeVoe
He was The Flash's first non-speedster big bad, and one of the best The Flash characters that have appeared, in my opinion. Neil Sandilands' arrogant and manipulative Clifford DeVoe made for a fantastic addition to the season, and one of the best seasons of the series to date.
Since DeVoe's defeat, Neil Sandilands is part of an upcoming movie that features an actress CW fans may know well. Sandilands is starring alongside Riverdale's Camila Mendes in the indie film Coyote Lake. He also has two other appearances on the movie front on the way: ahorror film called Marfa and a sci-fi romp titled Day Six.
Robbie Amell - Ronnie Raymond
Stephen Amell's cousin Robbie landed a sweet gig as the Firestorm of The Flash, although his run in the series was comparatively short compared to other heroes. His last appearance happened in 2017 where he wasn't technically Ronnie, but a manifestation of the Speed Force looking to test Barry. Honestly, that's a pretty good run for someone who spent a majority of his mentions on the series as fake dead and actually dead.
In between his appearances on The Flash, Robbie Amell scored a role as special agent Kyd Miller on X-Files, and played Kevin on A Series Of Unfortunate Events. He's also had some roles on the Netflix film circuit, and can be seen in When We First Met, The Babysitter, and ARQ. He's also appeared in non Netflix-bound movies like Max, and with projects on the horizon, it's a safe bet this Flash character will be seen more in the future.
Wentworth Miller - Leonard Snart
The Flash has featured several characters fans have grown fond of, but few have been as beloved as Wentworth Miller's Leonard Snart. Miller's interpretation of the character was well-received, and over time the villain and rival of Barry Allen became an anti-hero of sorts via team-ups and his run on DC's Legends of Tomorrow. The Arrow-verse used him as much as Miller would allow, and that went on until he signaled his official exit in 2018.
Since then, Wentworth Miller hasn't appeared on television or movies, but rest assured something is on the horizon. Specifically, Miller is said to be a part of the presently in-development Season 6 of Prison Break, where he would potentially with his other Arrow-verse costar Dominic Purcell. Too bad they can't bring the heat and cold gun with them right?
Victor Garber - Martin Stein
Dr. Martin Stein was one-half of the hero Firestorm under two different heroes, and while he spent more time on Legends of Tomorrow, he's still a Flash character at heart. He's also one of the more shocking Arrow-verse deaths, as his exit during "Crisis On Earth-X" was a tremendously sad -- but also fitting -- exit for such a cool character and great actor.
As one would expect, there were no shortages of shows and projects wanting to scoop Victor Garber up after his stint in the Arrow-verse. He's been on The Orville, Power, and Netflix's Tales of the City. He also has a fair number of film projects on the way as well, so The Flash fans have plenty of options to follow Garber even further.
Violett Beane - Jesse Quick
Violett Beane hopped onto the scene as Earth-2 Harrison Wells' daughter, and eventually became the speedster known as Jesse Quick. To be clear, Jesse is still kicking around the Arrow-verse, and was even seen last season and aided Barry in getting rid of a bomb. With that said, she's not around nearly as much as she once was, and one has to wonder how many more episodes she'll appear in.
Especially as Beane continues to snatch up roles. Since she became a lesser presence on The Flash, Beane has had roles on The Resident, God Friended Me, and was in The Flay and Truth Or Dare. God Friended Me's renewal for Season 2 probably means The Flash character won't be popping back on the show in any major recurring role anytime soon. That said, it feels there's a chance she could pop in for "Crisis On Infinite Earths," but we'll see.
Teddy Sears - Zoom
Teddy Sears first fooled The Flash fans by posing as Jay Garrick, but eventually the ruse was uncovered and it was revealed he was actually Zoom aka Hunter Zolomon. He wanted all the speed, nearly got it, but then Barry bested him and he was consumed by the Time Wraiths. Sears briefly reprised the role in the 100th episode, but beyond the actor behind The Flash character has moved on to other things.
Specifically, he landed a recurring gig on Chicago Fire that has evolved into a pretty saucy storyline. Audiences will probably see him there for at least the 2019-2020 fall season, and he's also going to be a part of Ryan Murphy's upcoming series The Politician. Odds are we won't see him on The Flash anytime soon, although with time travel, nothing is ever really out of the question.
Tom Felton - Julian Albert
Season 3 of The Flash had many fans asking when the speedster seasons would cease, but others will definitely remember it for the recurring role played by former Harry Potter actor Tom Felton. Felton played the cynical, Julian Albert, who went from unintentional villain under mind control to a useful member of the team in no time flat. It seemed future plans were in motion for The Flash character, but alas, he exited rather unceremoniously.
Since Tom Felton's exit, he's done a few movies, and got a starring role in the YouTube Premium series Origin, which was cancelled earlier in 2019. Felton has signaled since then he'd be up to return to The Flash, although there's been no word whether or not the show has actually explored bringing Julian Albert back. With Cisco Ramon potentially on the way out, there may be an opening at S.T.A.R. Labs!
Jessica Camacho - Gypsy
Jessica Camacho's Gypsy hopped onto the scene as a bounty hunter in search of the deceptive-but-still-lovable H.R. She did eventually stop her pursuit of Team Flash's short-lived Wells, and found a loving relationship with a hero with a similar skill set, aka Cisco Ramon. Unfortunately, love fades and the two drifted apart, and The Flash character hasn't been seen a whole lot since then.
Jessica Camacho spent some time post-Flash on NBC's cancelled Taken, but has since moved on to another interesting series alongside another former alumni of The Flash. Camacho will play Michelle Vargas in the upcoming Katee Sackoff Netflix series Another Life, which will give both women another chance to strut their stuff in a sci-fi setting. Camacho is also a part of a pilot for a potential series called All Rise, so maybe we'll hear more on that in the future.
Katee Sackhoff - Amunet Black
Speaking of Katee Sackhoff, her Amunet Black may just be the most criminally-underutilized of The Flash characters. Sure Amunet Black had a presence on The Flash primarily as a part of Caitlin's Season 4 storyline, but she was always a side villain in performances that screamed she needed Big Bad status. She was last seen in Season 4, although she's been mentioned a handful of times in Season 5 since then, which means she may one day return.
It may be a minute, though, as Katee Sackhoff is set to lead Netflix's Another Life, and is also reprising her role as Bo-Katan Kryze in the upcoming new season of Star Wars: The Clone Wars. Those are the two main spots audiences will be able to catch her on, provided she isn't set to appear on The Flash again. The series left things open for it to happen, but whether it will actually happen we can only speculate.
Chris Klein - Cicada
Chris Klein is the latest Big Bad actor to exit The Flash, and probably the one case in the series where the term "Big Bad" is used loosely. While Klein's Cicada was touted as the season's main villain, he quickly took a backseat when Eobard Thawne was revealed to be manipulating Nora, and suffered an early exit after his niece from the future killed him and took over as Cicada.
Now that Chris Klein is out of The Flash, he's headed into something potentially big over at Netflix. He'll be appearing in the Sweet Magnolias series for Netflix, which is an adaptation of the novels written by Sherryl Woods. Those that fancy a little romance may want to check him out as Bill Townsend when that premieres, or could also wait and see him in the film Intensive Care, which is in pre-production.
Jessica Parker Kennedy - Nora West-Allen
Barry and Iris' daughter had a very tragic exit at the end of Season 5, as the season finale basically erased her from existence. We're not sure if The Flash character will return or not, but given the false exits of characters we've seen in the past, it wouldn't be surprising. We may also never see her again, hence her inclusion on the list.
Jessica Parker Kennedy doesn't have a ton of projects on the way, although her IMDB lists a movie she's in, Business Ethics, is in post-production. This could mean her return to The Flash is happening, although bringing Nora back so soon after her exit would diminish how devastating it was to begin with. We'll just have to wait and see what The Flash has planned!
Sounds Like The Flash Will Introduce A Major Crisis On Infinite Earths Moment Early In Season 6
Need more news on The Flash? Stick with CinemaBlend for more information on it and other Arrow-verse shows, as well as the latest on what's happening in movie and television news.
Your Daily Blend of Entertainment News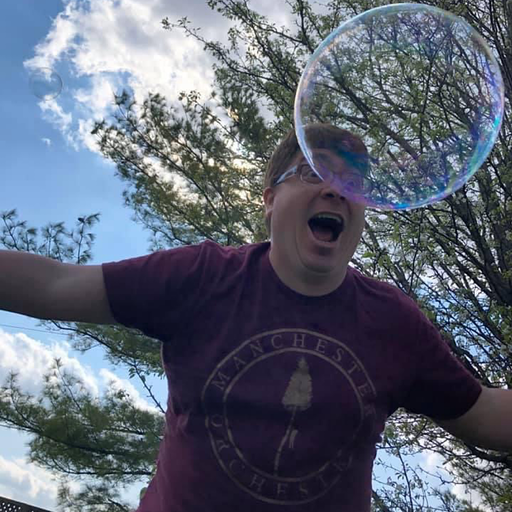 Mick contains multitudes and balances his time reporting on big happenings in the world of Star Trek, the WWE, reality television, and other sci-fi shows.